The Yellow Submarine and the Partenopei are ready to go into battle once more.
Get Back On Track
Much is expected of Villarreal's Europa League encounter against Napoli, but the first leg wholly failed to live up to expectations. In the opening match between the two generally attractive sides, there were few good opening for either team, resulting in a rather stale 0-0 draw. The tie is therefore in the balance as the teams prepare for act two.
After challenging so effectively for a place in the top three for so long, the wheels have come off Villarreal's season a little in recent weeks. Over the course of their last three league encounters, Juan Carlos Garrido's men have not only lost their unbeaten home record to a rather modest Levante side, they've also failed to beat struggling Deportivo La Coruna and stuttered to a 1-1 weekend draw against Malaga.
While finishing fourth in the Primera Division is clearly their primary aim for the campaign, the Spaniards also hope to make real progress in Europe. "If we were knocked out of the Europa League by Napoli on Thursday, we would be disappointed, because we have high hopes for it. A 0-0 draw in the first leg was not a bad result, but a draw with goals would have been better," Cani affirmed.
"Napoli are a great team with good players who are enjoying a great season in the league. That means that this is going to be a tough game, and we are going to have to produce a great game if we want to progress."
With their domestic season ailing somewhat, Garrido will look to use Thursday's fixture as an opportunity to spark some life back into his men. At home, they have to be considered favourites.
Focus On Villarreal
Tending to play in an offensively-minded 3-4-3 system, Napoli are considered to be one of the most attractive Serie A sides to watch. Though they've got a strong defensive record this season, they rarely look totally at ease at the back, and boasting an offence that is capable of some explosive play, excitement is generally a factor when they play.
A strong domestic campaign has left the Partenopei very well placed in Serie A. They lie only three points behind leaders Milan, but on Sunday they have a big encounter against the Rossoneri that could make-or-break their campaign. Neapolitan thoughts will not be drifting towards that big encounter on Sunday, president Aurelio De Laurentiis has assured the media.
"For now I am not thinking about Milan, but Spain, and Villarreal," he said. "It will be a great meeting. They never scored in the first leg, and this is good because a goal away is worth two.
"We hope we can score and our goal is to get through in the Europa League."
Last weekend, Napoli kept their title hopes alive with a narrow 1-0 victory over struggling Cesena, with the only goal arriving from Juan Camilo Zuniga. Though not a spectacular result by any means, a repeat would be heartily welcomed.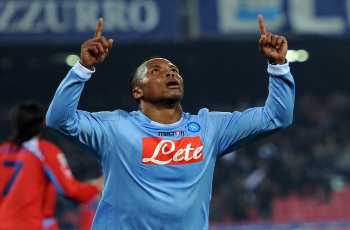 TEAM NEWS

Villarreal

Veteran midfielder Marcos Senna will be sidelined for this encounter, while Angel Lopez is absent for the remainder of the season due to injury.
Carlos Marchena is banned.
Napoli
Luigi Vitale and Gianluca Grava are injured, while fellow defender Salvatore Aronica is banned. Cristiano Lucarelli is missing from the offense.
Follow Goal.com on

to get the latest soccer news directly. Check out Goal.com's

page; be part of the best soccer fan community in the world!