The Whitecaps look for their first victory since their first match of the season against Toronto FC.
On Form:
F.C. Dallas:
Brek Shea going forward has been great. Against Portland the winger/defender was involved in two late goals as the Hoops stormed back late on. David Farreira was great once again, but only after Shea was pushed up the pitch to add some more strength to the attack.
Vancouver Whitecaps:
Davide Chiumiento (Dah-vid-eh Que-me-ento). The Little Prince, as he is now called, leads MLS in assists (four), chances created from open play per 90 minutes (3.21), and mispronounced names per 90 minutes (thousands). Chiumiento has started on both sides of the midfield but that seems just to be paperwork as you can find him popping up all over the place. Chiumiento is also the playmaking cog in Vancouver's 'Toblerone Triangle', which also consists of Alain Rochat and Eric Hassli.
Off Target:


F.C. Dallas:
Brek Shea at the back is an experiment that just hasn't worked yet. The theory is fine. Get more control out of the back, use his pace on the left as a weapon and get more attacking options out there. Fair enough. But at some point the team has to defend, and the F.C. Dallas squad which was so dominant on defense last year has yet to show up this season.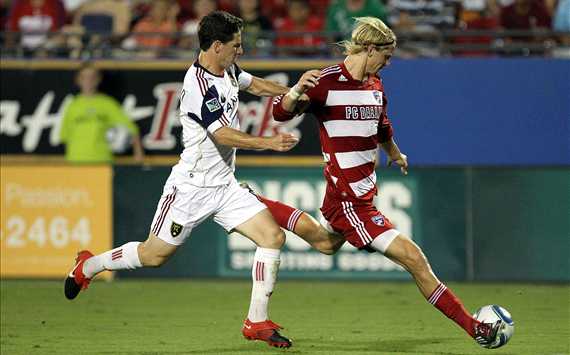 Whitecaps:
Injury Bug. Entering their first MLS season the general consensus was the Caps could be a decent team but they lacked the depth to deal with injuries and the long season. The injuries came fast and furious, and the shine is starting to wear off the season. After winning their first game they have now gone five straight without a win, and with the Nutralite Canadian Championship kicking off next week, the Whitecaps would do their MLS season a few favors if they could finally get a few players back.
Tactics:
F.C. Dallas:
Dallas will stick with the 4-5-1 and might even stick with Shea at the back for a little while longer. The end result in Portland was poor, but there were signs of life late on.
Whitecaps:
Rumors abound that Shea Salinas will make his first appearance in a Whitecaps jersey and it couldn't come soon enough. Hassli, Chiumiento, and Camilo spent most of last game versus Chivas USA creating chance after chance through the left flank but Wes Knight's finishing from the resulting crosses left much to be desired. If Salinas can get his first start, expect him on the right side of the midfield with Chiumiento out on the left within Teitur Thordarson's usual 4-4-2
Intangibles:
F.C. Dallas:
Another week, another new venue for F.C. Dallas to play in. Vancouver is a new trip on the schedule, and like Portland the atmosphere should be great. Dallas will have to adjust quickly and not get off to such a terrible start if a result is to be had.
Whitecaps:
How has it not rained yet at a Whitecaps home game? I've been told all my life we live in a rainforest, but I'm starting to think it was a scam to sell umbrellas. After four home games, there has yet to be a drop of rain and this Saturday's game looks to be yet another sunny affair. Are the Whitecaps dispersing clouds by shooting Silver Iodide into them like they did at the Beijing Olympics? Probably not, but only because if they did shoot and score they would get a red card for taking their shirt off.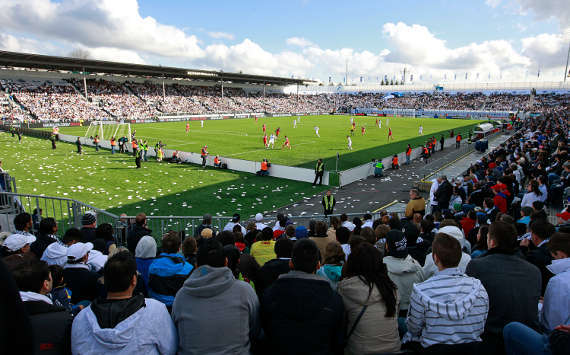 Prediction:
Allen Ramsey:
Dallas has been consistently inconsistent so far this season, so it's hard to tell. Still, the Hoops are a veteran group with more than enough talent to see this game through. Dallas 3-2 Vancouver.

Trevor Leach:
The Caps need to start turning these home games into wins and I expect a win this weekend. 2-1 Caps with goals from Hassli and Camilo.
For more on Major League Soccer, visit Goal.com's MLS page and join Goal.com USA's Facebook fan page!