The USA will get a chance at revenge against Panama, with much more on the line this time around.
CONCACAF Gold Cup™ Semifinal USA v Panama, Wednesday 6/22 live at 6:30 p.m. ET on FOX Soccer! For a complete match schedule, click here

When the United States and Panama square off in Houston Wednesday, it will have been only 11 days since the Panamanians pulled off a huge upset over the Americans which eventually led to them topping Group C of the 2011 CONCACAF Gold Cup.
Since that time the fortunes of the two teams have been starkly different. Panama followed its big win with an uninspiring draw against Canada and a victory in penalties against El Salvador that was controversial at best, coming from behind to pull out the results late on.
The USA responded with wins against Guadeloupe and a Jamaican team that had become a trendy pick among pundits and fans to make the final. Both wins were fairly routine, but both showed signs that the team was headed in the right direction.
"We just played good football," midfielder Clint Dempsey said after the 2-0 win over Jamaica. "We were patient. We were confident. We moved the ball around well. We made it difficult for them to play out of the back. We were able to find players in between their lines. We were able to create chances for ourselves. I think the mentality of 'keep going, keep pressing them and keep taking the game to them eventually wore them down."
That good football will now have to persist against a team that is much more adept at making a match ugly.
In the first matchup, Panama's early lead allowed it to sit deep, absorb pressure and keep the USA at bay with a very athletic and physically imposing defense. The U.S. seemed to lack ideas and continually forced balls into the box with no real danger of having somebody get on the end of them.
Coach Bob Bradley's shift to the five-man midfield should help alleviate some of these problems. By not constantly keeping two front runners on the shoulder of the Panamanian defenders, the USA should be able to draw Panama out a bit, opening up some space to work in behind the back line.
Not giving up an early lead would also help that cause more.
Since conceding twice to Panama in the first match the USA has gone 180-plus minutes without giving up a goal, but the early chances have persisted. Guadeloupe and Jamaica both squandered scoring chances early on in their matches with the USA, and the solution to that particular problem has proven elusive for quite some time.
One thing that should help keep Panama at bay is having Carlos Bocanegra sitting in the middle of the USA's defense while, by formation, designating that both Michael Bradley and Jermaine Jones are responsible for helping protect against the quick counterattacks that ripped the U.S. open in the first match.
Bocanegra is, by all accounts, the organizer that keeps the USA's back line in order when things get hectic. And with Bradley and Jones not being asked to carry the ball as high up the pitch, there should be plenty of bodies for Bocanegra to organize.
This match should be significantly tougher for Panama than the first-round contest.
"This time is going to be very different from the match we played in the previous stage," Panama coach Julio Cesar Dely Valdes was quoted as saying on CONCACAF's official website. "It will be very complicated."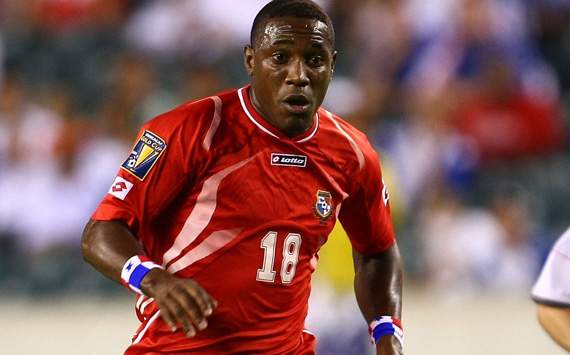 Part of that complication will be playing without the services of forward Blaz Perez, who, along with Luis Tejada, shredded the USA's back line. Perez is serving a suspension after picking up a red card against El Salvador, leaving his side without arguably the most dangerous player on the team.
Despite Perez not being available, the USA will have to be weary of Tejada. An athletic monster who has been involved in goals in all four of Panama's games, Tejada is a tough mark for a U.S. defense that is clearly not blessed with great athleticism.
For Panama, the match marks a chance to prove that the country's first win over the USA was no fluke. For the USA it's a chance at revenge and a chance to prove that CONCACAF is still a two-team league.
Visit the U.S. national team page on Goal.com for more and join Goal.com's

page.