The struggling Goats visit Toronto for a Saturday afternoon clash.
On Form
Toronto FC:
Toronto's offense is firing on all cylinders so far this season with four goals in two games. The weight of the offense is no longer on Dwayne De Rosario's shoulders, albeit he did score one and assist on another. Chivas will have their hands full with an attack force of Maicon Santos, Javier Martina, De Rosario, Alan Gordon and Alen Stevanovic.
Chivas USA:
Chivas USA have little to be happy about, as probably the most on-form player for the squad is the young defender performing for the USA under-20 squad in the CONCACAF tournament. Defender Zarek Valentin is gaining valuable experience on the youth national squad, as well as getting a taste for winning, something that Chivas USA has yet to do. Valentin will likely rejoin his club team with a renewed sense of vigor - something the discouraged squad badly needs.
Off Target

Toronto FC:
Toronto's defense improved greatly from a statistical point of view against Portland last week. It must be taken into account that Stefan Frei saved a couple sure goals. Additionally Kenny Cooper was unable to find his scoring touch despite his numerous chances.
Mikael Yourassowsky was an immense improvement last week from Cann as the left back in the season opener, but he will be unavailable due to the red card he picked up for time wasting. Dan Gargan's ability to distribute the ball under pressure continues to be a liability along the right flank.
Chivas USA:
Beyond the losses, Chivas USA has been demoralized by injuries to key players, namely midfield veteran Paulo Nagamura and captain Jimmy Conrad. Though the season is young, losing the players who do the most to encourage their teammates is a bitter blow. The squad's difficulty in scoring has also affected team spirit. None of the forwards or midfielders on the club have scored yet.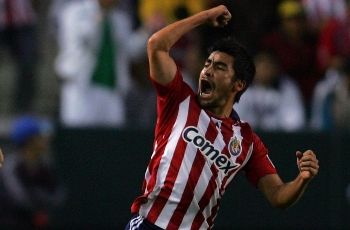 Nagamura | Chivas miss his veteran presence
Tactics

Toronto FC:
Nana Attakora, who should be ready for selection on Saturday, could be pushed into a full back position due to his pace compared to Adrian Cann and Ty Harden. Aron Winter will have trouble fitting his inform attackers into his starting eleven. Gordon will likely remain as the target striker, with Martina and Santos on his flanks.
The middle of the park is up for grabs with De Rosario and Stevanovic both more than capable as the attacking midfielder. Despite Stevanovic playing on the wing in Italy, his performance last week in the middle of the pitch was enough to prove he should be centralized. The third spot in the midfield should go to either Jacob Peterson or Gianluca Zavarise.
Chivas USA:
Coach Robin Fraser has preached discipline and simple soccer to his players, and he is not about to complicate matters with anything more complicated than the basic four-four-two. Tristan Bowen and Justin Braun may pair up top, although Fraser may decide to give another young forward an opportunity. At this point, what could it hurt?
Intangibles
Toronto FC:
It's becoming increasingly certain that Toronto fans will be celebrating many goals this season. What remains to be seen is whether they will be able to limit their goals against.
Stevanovic struggled in the opening minutes of his half time substitute appearance. He quickly became a key player as the game progressed despite arriving in Toronto the day before. A week of training with his new teammates will only exponentially increase his ability to become a game changer for Toronto.
Chivas USA:
Chivas USA need a boost of confidence, and nothing provides that like a goal. If the squad does manage to get on the scoreboard, the ensuing rush of energy will help push them forward.
Outcome
Toronto FC:
Toronto's offense will continue to find twine, especially against fellow roster rebuilders Chivas. Toronto FC 3 – 1 Chivas USA
Chivas USA:
Justin Braun is a hungry striker, and he may finally break though versus Toronto. However, it won't be enough for a win. 1-1 draw.
For more on Major League Soccer, visit Goal.com's MLS page and join Goal.com USA's Facebook fan page!