Toronto and Chicago are both looking to move up in their conference.
In FormToronto FC:
Toronto's defense, in the main has performed reasonably well of late, with only a penatly call preventing a shut out in their last match versus Dallas. Goalkeeper Stefan Frei is in fine form. Usually, teams turn things around by first clamping down on opponents, so TFC fans will hope that the defense stays steady.
Chicago Fire:
There is a scarce amount of players currently performing up to their full capabilities but those that are, have to be brought up. Rookie defender Jalil Anibaba has featured in every minute of play for the Fire this season, breaking records, and consolidated a starting spot in the rigid Fire back line. Temporary captain Marco Pappa is also worth mentioning. Currently on three goals and one assist, Pappa is one of the few inspiring players for the Men in Red this season. Diego Chaves should also be considered a legitimate in form threat for TFC.
Off Target
Toronto:
The output of goals from the offense is woeful, but an especially off-kilter element of the Toronto club right now is head coach Aron Winter. Every foreign coach in MLS has s steep learning curve, but Winter isn't helping matters by throwing himself at the wall of circumstances in the league. Winter has butted heads with the MLS press policies, referees, and scheduling. It would be one thing if a winning coach made similar complaints, but Winter's grousing about the league when he needs to focus on strategies for his team seem like excuses.
Chicago:
Six game winless streak. The Chicago Fire do have the right personnel capable of pulling out respectable results but interminable shifting of players on the field may be the only excuse for coach de los Cobos. With an injured Sean Johnson, Logan Pause, and Patrick Nyarko, inexperience will have to overcome the impending challenges in Toronto. That said, the likes of Mike Videira and Daniel Paladini will have to implement the necessary job.

Tactics
Toronto:
At this point, Winter's grand plan to implement the Dutch style and attacking formation seems like a total failure. However, it may be that Winter ascribes to the "darkest hour is just before dawn" theory, and intends to stick with the plan until the team gets it.
Chicago:
We do know for sure that Cory Gibbs is ready to go and may feature in the starting line up. With Pause and Nyarko out, we could see another favorable 4-1-4-1 formation that feature Daniel Paladini, Corben Bone and Gastón Puerari in the middle of the field. There is also Baggio Husidic in stock for availability that adds the gift of keeping the ball in the midfield. With Toronto's woes, Chicago will have to take full advantage of the points.

Intangibles
Toronto:
TFC is always stronger at home, as their supports are both loyal and loud. Whether or not that fan backing will continue to extend to Winter if the team keeps losing is another matter.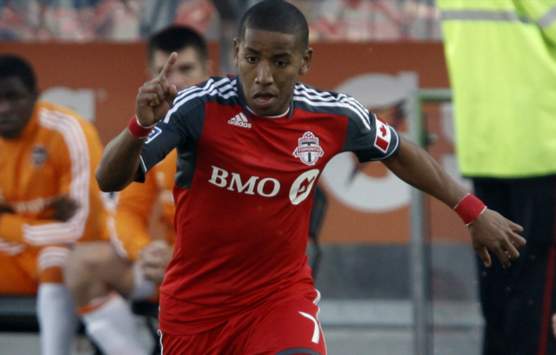 Chicago:
As mentioned before, the six game winless streak is really becoming a serious struggle to overcome. If the Fire does in fact surmount that statistic, they may break away towards their better form come June and July. Cristian Nazarit is also available for Saturday and another striking presence up top certainly won't hurt the Fire.
OutcomeAndrea Canales:
TFC's improved defending will hold the line against the Fire. 0-0
David Gubala:
The Chicago Fire put their misfortune behind them and come away with a 3-1 victory at BMO Field. Goals will come from Diego Chaves and a brace from Marco Pappa.
Follow Goal.com on

to get the latest soccer news directly. Check out Goal.com's

page; be part of the best soccer fan community in the world!