Teams with momentum tangle.
In Form
Kansas City Wizards
: They did it again; the Wizards secured another three points on Tuesday night against Houston. There is no denying that the Wizards are making a serious effort to take a spot in the playoffs. In one of the most intense games of the season, the Wizards were able to come back from behind and take the victory. It was the first time this year that a team was able to come back from two goals to win. Josh Wolff scored KC's fourth and winning goal in the 96th minute. The veteran striker was definitely the hero of the night. Another player that had a good game against the Dynamo was Kei Kamara. Kamara scored his tenth goal of the season. Kamara is one of the players that is responsible for the Wizards' season turnaround.
FC Dallas:
Mentality. If nothing else, FC Dallas have displayed a genuinely strong and mature mentality throughout the season. Perhaps their greatest advantage, this mentality enabled them to come back from two goals down Wednesday night and salvage a draw with New England. The same mentality has given them strength as they endure the injury layoffs of not only their captain, Daniel Hernandez, but star goalkeeper Kevin Hartman and center backs George John and Ugo Ihemelu as well. Younger players such as Zach Loyd and Eric Alexander have been called upon to fill key roles that their experience may not yet qualify them for, but because the players and coaches around them have faith, both have done exceptionally well. Many teams falter as the regular season winds down, but Dallas have remained mostly intact and look increasingly more like a potential champion.

Off Target
Kansas City
: They wouldn't have had to fight so hard to catch up to Houston if they had never fallen behind. In an ideal world they would have never been down two goals. The Wizards had a super-slow first half; they lacked creativity and waited until the second half to turn the game around. They need to play more evenly and have the same fighting spirit throughout the entire game.
Dallas:
Within Dallas' current 16-game unbeaten streak there are two games that they have looked especially shaky in, a 1-0 home win against Toronto and Wednesday night's tie with New England. The common factor in each game was the absence of Hernandez. Midfielders Dax McCarty and Alexander showed a lack of chemistry against New England, failing to dominate the middle of the field as Dallas usually does. It may be good that Hernandez is getting a break ahead of playoffs, but should the former SMU standout not be fit in time for the first round, coach Schellas Hyndman and the rest of the Dallas squad will surely have cause for concern.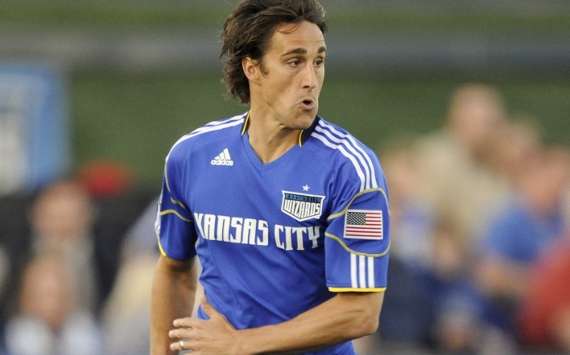 Tactics
Kansas City
: They have found a winning formula. Earlier in the season the Wizards were one of the teams that had the most offensive problems, but now they have become goal scorers. Coach Peter Vermes is making his players fight for their starting spots. Teal Bunbury still has not regained his starter spot; he has become Birahim Diop's replacement. Bunbury scored a goal against Houston; he seems to have left the careless mistakes in the past.
Dallas:
No reason to change a working formation. Dallas will line-up in their familiar 4-1-4-1, Milton Rodriguez the most likely to start up top and Jeff Cunningham will come in off the bench. McCarty and Alexander will probably get another run out together in the middle, but if the pairing doesn't work in this game either, changes will need to be made. Eric Avila was lively off the bench against New England, as he often is, and his performance should earn him minutes against Kansas City this weekend. Dallas will no doubt have their languid performance against the Revs fresh in their mind and won't be looking to repeat it.
Intangibles
Kansas City
: The Wizards are in third place in the eastern conference and in ninth place overall. They are definitely closing in on a playoff spot. Many people had already counted the Wizards out of the race but they continue to prove that they are fighters. The Wizards miracle comeback is evidence that they have the drive and determination to succeed.
Dallas:
Kansas City is one of three teams (Chicago and Toronto are the other two) who can mathematically overtake FC Dallas for a playoff spot. A win on Saturday and a win against Chicago next weekend would clinch Dallas' berth in the post-season. No one on the FCD bench will want to drop points in this fixture.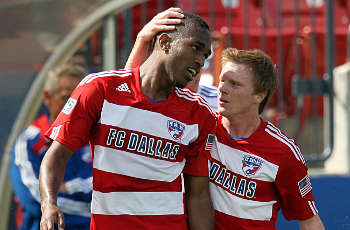 Outcome
Kansas City
: They have their eyes on the prize. Kansas City has the fighting spirit to go up against top teams and walk away with some points. Dallas is also having an awesome season; they haven't lost in 16 games. It will be an epic battle for the win. At this point the Wizards cannot afford to lose; I predict a draw, 1-1.
Dallas:
Jeff Cunningham grabbed his 130 MLS goal Wednesday night and will certainly be looking for more. The man has one thing on his mind and that is breaking the all-time scoring record of 132. Expect him to score one against KC and inch that much closer to being MLS' all-time leading scorer. FCD 1-0.
Click here to follow the Goal.com Twitter feed and join Goal.com USA's Facebook fan page!