The Seleccao have made a difficult start to their qualifying campaign and need three points against the Danes.
Bento's Reign Begins

The Portuguese national side have endured a difficult period over the last three or four months, with their World Cup campaign coming to an abrupt end at the hands of Spain in the last 16 and then controversy following former coach Carlos Queiroz in the aftermath.
Queiroz was smacked with a lengthy suspension from the dugout by the Portuguese FA due to his attitude towards anti-doping testers in May, but was ultimately sacked by the body. In his place, Paulo Bento has the role of piecing together a fragmented and under-performing squad.
Already Portugual's place at Euro 2012 is under severe threat. A 4-4 draw against Cyprus kicked off their campaign, and though that was simply a disappointing beginning, further worries have been raised following the Seleccao's 1-0 defeat in Norway.
"The team is confident, and I am confident. We will give a good response, and we will win," the ever-confident Cristiano Ronaldo told the media ahead of this fixture.
Bento's reign simply has to start with a victory or Portugal face being on the ropes for the remainder of the qualification process. A slip either on Friday or on Tuesday in Iceland would be disastrous.

Unrealistic Expectations?
While the Portuguese are floundering, Denmark are, by contrast, on a relative high. Coach Morten Olsen may have seen his side eliminated from the first round of the World Cup, but they have made a positive start to their Euro 2012 campaign by defeating Iceland 1-0.
Against a Seleccao side in turmoil, long-serving coach Olsen, who has overseen over 100 games during an 11-year tenure, has been keen to play down expectations ahead of the trip to Portugal.
"We have to look realistically at the options we have in Danish football," he told the press. "You can talk about our three central strikers or other players, but we do not have a Preben Elkjaer or a Michael Laudrup anymore. I like the fact people have expectations for our team but these have to be realistic – if not, they hamper the team."
European Championship winners way back in 1992, a competition they actually reached without successfully negotiating the qualifying matches, the Danes appeared at every continental finals from 1984 until 2004, making them one of the most consistent forces in Europe.
Three points would see the Danish Dynamite well on their way to Ukraine and Poland in the summer of 2012.
TEAM NEWS

Portugal
Miguel Veloso has been forced to pull out of the squad due to injury, while Liedson is also unavailable. Paulo Bento has been swift to call in Ruben Micael and Manuel Fernandes as replacements.

Denmark
Nicklas Bendtner and Daniel Agger are obvious omissions from the Danish side due to injury, but coach Morten Olsen should be able to call upon all of his other top stars for this encounter. Soren Larsen and Thomas Kahlenberg are other noticeable omissions from the squad, with the latter at the bedside of his pregnant wife.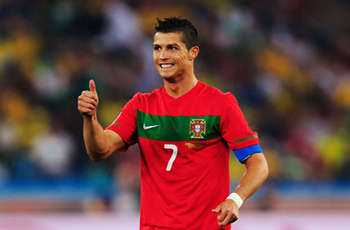 Elsewhere in the Group...

Cyprus – Norway
In what is shaping up to be a fascinating contest for the top two spots in Group H, both Norway and Cyprus have made what they would deem to be good starts.
The Islanders picked up a point in their opening, and to date only, match of the competition thus far, going to Portugal and earning a 4-4 draw. In a memorable encounter, the Cypriots were actually ahead twice in the leader stages but relied upon a goal in the penultimate minute from Andreas Avraam to claim them a point.
Norway, meanwhile, were busy fashioning a couple of typically narrow wins to start their quest. Egil Olsen's side had to come from one down at half-time to pick up three points against Iceland, but a goal from Erik Huseklepp gave them a far more impressive victory four days later against the Seleccao. If the Scandinavians complete a hat-trick of wins on Friday, they will be in a superb position going into 2011.
Talk all things soccer with the rest of our readers in the Goal.com Forums and join Goal.com USA's Facebook fan page!