Benny Feilhaber should make his MLS debut against Sporting Kansas City on Saturday night.
On Form:
Sporting Kansas City:
Looking at the amount of goals Sporting's allowed this year, it may not seem like goalkeeper Jimmy Nielsen has been performing well. However, the Dane has been outstanding all year long, and his saves have earned his side at least a point or two they otherwise didn't deserve.
New England Revolution
: New England comes into Saturday's match on a two-game losing streak, but the additions of US national team midfielder Benny Feilhaber and Danish striker Rajko Lekic will be a huge boost to New England offensively. Lekic looked promising in his first ever MLS appearance against the Houston Dynamo on Sunday, but lacked good service from his teammates. Feilhaber should provide some of the service that Lekic was lacking last weekend.
Off Target:
Sporting KC:
Though the forward trio of Kei Kemara, Teal Bunbury and C.J. Sapong have been solid thus far, Sporting's midfield have struggling to carve out chances for their attackers all season. In fact, no midfielder besides Milos Stojcev has a single assist on the season. The team hopes that will change soon, as playmaker Ryan Smith appears set to return from injury this weekend.
New England:
There's a reason the club will shell out a reported $400,000+ per year for Benny Feilhaber, and that is their lack of offensive firepower. The club has only five goals in six matches this season, as the midfield struggled to find new acquisition Rajko Lekic in his debut last weekend.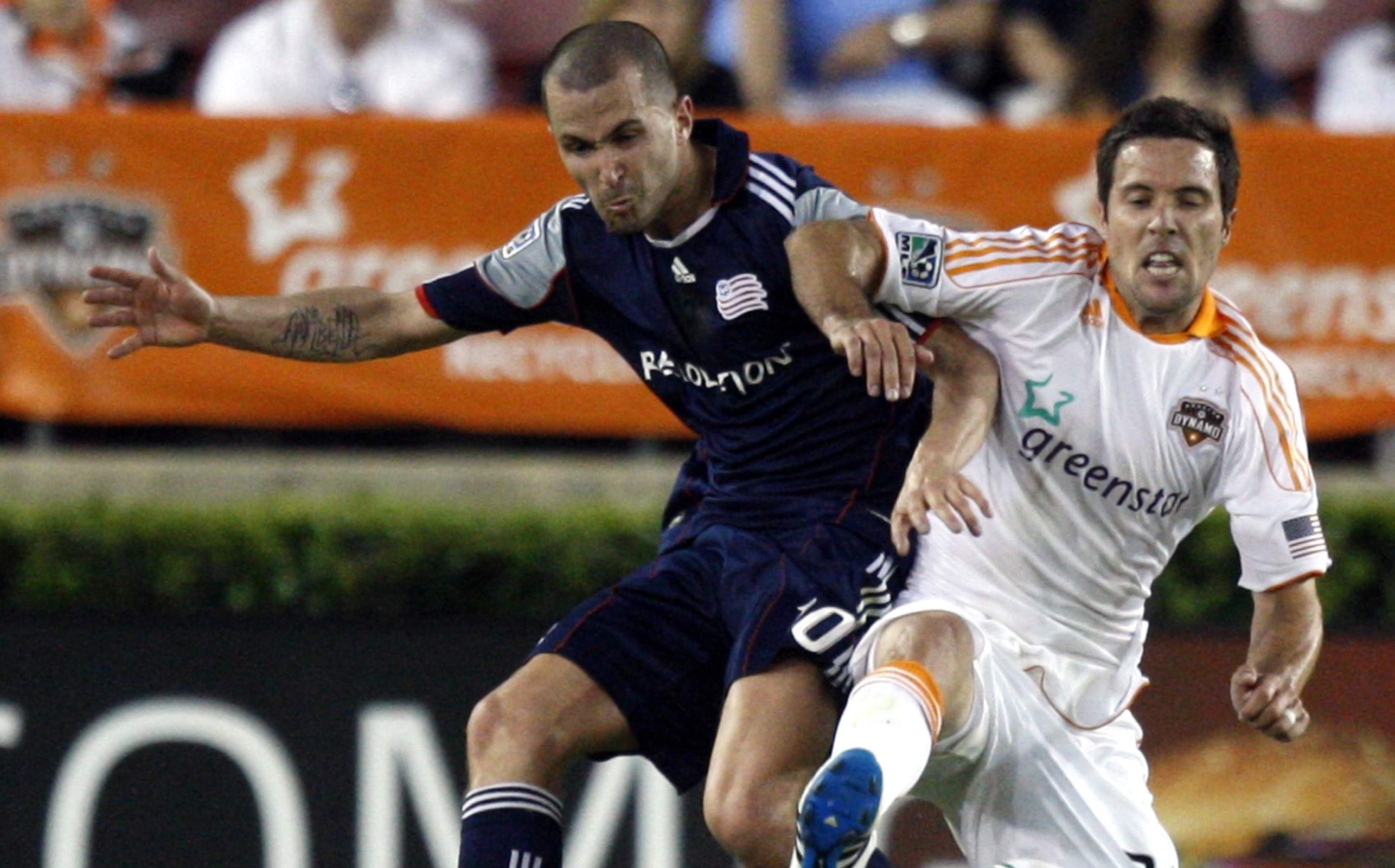 Tactics:

Sporting KC:
We could see two members of Sporting Kansas City make their 2011 debuts on Saturday: Midfielder Ryan Smith looks set to return to the lineup after missing the first five matches with injury. The club will also hand a debut to recently-signed French defender Aurélien Collin. He could replace the struggling Julio Cesar in central defense.
New England:
Head coach Steve Nicol has been attempting to use a 4-5-1 formation all season but it really has never produced decent results. The addition of Benny Feilhaber really helps Nicol in the midfielder position and he should attempt another 4-5-1 formation against Sporting KC. Nicol could use Feilhaber as an attacking midfielder and pair him with midfielder Sharlie Joesph who returns this week after his suspension. Ousmane Dabo is still listed as questionable on the New England injury report but the defensive midfielder is back in training.
Intangibles:
Sporting KC:
Sporting's unprecedented 10-game road-trip to start the season has now reached the halfway point, with decent, but unspectacular results. If the team can reach their June 9 curtain-raiser of Livestrong Sporting Park with a couple more wins under their belt, it will go a long way towards a playoff appearance.
New England:
For the first time all season it may be possible for Steve Nicol to put out a full strength squad. Several players have been brought in this season, and on paper it looks as if New England has a very strong team. So it is now time for New England to produce this season and a wins over Sporting KC will put them on the right track.
Outcome:
Seth Vertelney:
Ryan Smith's return gives Sporting a boost, but it's not quite enough to win on the road. I'm going with a 1-1 draw.
Justin Churchhill:
New England really needs to win at home for the rest of the season. Their lineup could feature many new changes on Saturday, and that is why I see them winning 2-1.
For more on Major League Soccer, visit Goal.com's MLS page and join Goal.com USA's Facebook fan page!