Struggling Sporting KC heads to Colorado seeking its first points since April 2.
On Form
Sporting KC:
For a unit that's been much-maligned this season, Kansas City's defense turned in a pretty respectable performance against Seattle last weekend. After shuffling through various central defensive pairings, it appears that Matt Besler and Aurélien Collin have solidified their first choice spots. Besler, in particular, was solid against Seattle, so the team can be hopeful their days of shipping two or three goals every game are behind them.
Colorado Rapids:
New additions to the Rapids are finally looking like they belong on the defending champion's roster. Sanna Nyassi, Ross LeBauex, Andre Akpan, and Quincy Amarikwa looked confident and contributed to a dominant performance against the Red Bulls. As always, the veterans on the defensive side cannot be shaken.
Off Target
Sporting KC:
Teal Bunbury was expected to receive a call to Bob Bradley's Gold Cup squad, but his omission this week wasn't just an indictment of his play, but also a sign of how starved he's been for service. Sporting Kansas City has lacked the kind of midfield playmaker that can unlock an opposing defense with a killer pass, and the rotation of Stephane Auvray, Craig Rocastle, Davy Arnaud and Milos Stojcev have all proven unable to fulfill that role thus far.
Rapids:
With Omar Cummings and Caleb Folan still out due to injury, it will be another test of the forwards' ability to turn possession into results. Jamie Smith is also questionable with an injury, which leaves the creativity in the hands of the entire squad.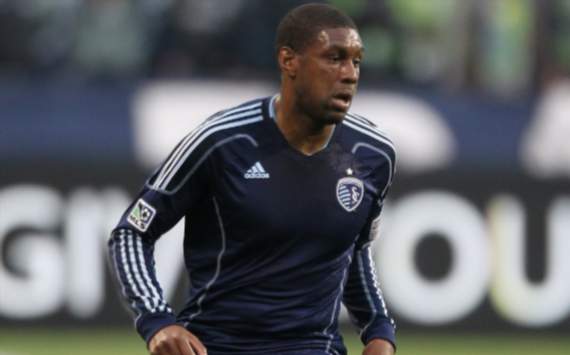 Rocastle | Part of Sporting KC's central midfield rotation
Tactics
Sporting KC:
Omar Bravo made his long-awaited return to the starting lineup against Seattle, and he was joined by Ryan Smith, who made his first start of the season. With both players seemingly healthy, Peter Vermes can use Bravo as the de-facto playmaker in his 4-3-3 formation, with Bunbury up top flanked by Smith on the left and Kei Kemara on the right.

Rapids:
The last time the Rapids won at home was on April 3 against D.C. United. Look for the team to come out strong and aggressive, finishing plays with goals instead of turnovers.
Intangibles
Sporting KC:
The team can take solace in their performance against Seattle, but they are still rock bottom in the league with just four points from eight matches. The task doesn't get any easier, as they travel to the thin air of Denver to face the defending champions. Mental toughness will be the main factor in securing their first points since April 2.
Rapids:
This is the defending champion's third match in six days. Exhaustion may be a factor, but being at home may bring the infusion of adrenaline needed to walk away with three points.
Outcome
Seth Vertelney:
Colorado continues to heap the pressure on head coach Peter Vermes with a 2-1 win.
Stephanie Gardner:
Playing as a thriving unit, the Rapids will continue that stride and defeat Sporting KC 2-0.
For more on Major League Soccer, visit Goal.com's MLS page and join Goal.com USA's Facebook fan page!