Played
April 20, 2011 10:00 PM EDT

Head to Head Preview: Monterrey - Real Salt Lake
Monterrey and Real Salt Lake will meet in the first leg of the CONCACAF Champions League final on Wednesday in Mexico.
By Luis Bueno and Tyler G. Page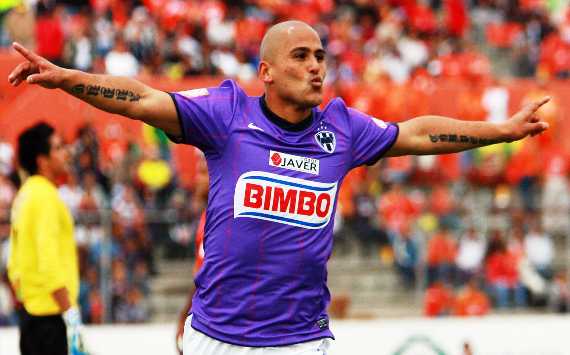 On Form

Monterrey: Neri Cardozo scored in Monterrey's most-recent league outing, a 1-1 draw with Morelia. Cardozo also had a goal against Cruz Azul in the CONCACAF Champions League semifinal series. It might be easy for opponents to forget about Cardozo, with Aldo De Nigris and Humberto Suazo garnering all the attention, but Cardozo will make Real Salt Lake pay if players ignore the Argentine midfielder.

Real Salt Lake: Hard to argue with the start of Real Salt Lake's season. The side is 4-0-0 in Major League Soccer despite playing four CONCACAF matches and advancing to the finals. Along the way, the second-choice team dominated a road match and Salt Lake has earned the best goal-differential in Major League Soccer. As usual, the team spreads the ball around well and attacks from many angles.

Off Target

Monterrey: There is no denying Suazo's ability, but the Chilean star has been slowed by about the only thing that could slow him - injury. Suazo missed one month of action and has only just returned to the field. While he has played the last three league games and both legs of the semifinal series, Suazo has not gone 90 minutes since Feb. 19.

Real Salt Lake: Salt Lake's dominance has appeared in every match, except for the two CONCACAF road matches. Salt Lake survived with a scoreless draw in Columbus and lost 2-1 in Costa Rica. The play at Saprissa caused Jason Kreis to call advancing "bittersweet." Certainly, the side has played well, but Monterrey is a far better opponent than anyone Salt Lake has faced this season.

Tactics

Monterrey: Rayados run a 4-4-2 and get a lot of their attack through the wings, with Cardozo typically on the left flank and Osvaldo Martinez on the right. Walter Ayovi and Luis Perez, though, also command some respect in the middle of the field. If Suazo is unable to start, Monterrey manager Victor Manuel Vucetich could opt for Sergio Santana or Abraham Dario Carreño.

Real Salt Lake: Salt Lake is going to attack in Mexico. Jason Kreis doesn't know how to hold back, even if he wanted to. Also, the away goal tiebreaker has factored into the final minutes of each of the previous rounds. It kept the Columbus series close and effectively ended the semifinal with Saprissa. Look for Salt Lake to play aggressively and try to win the match.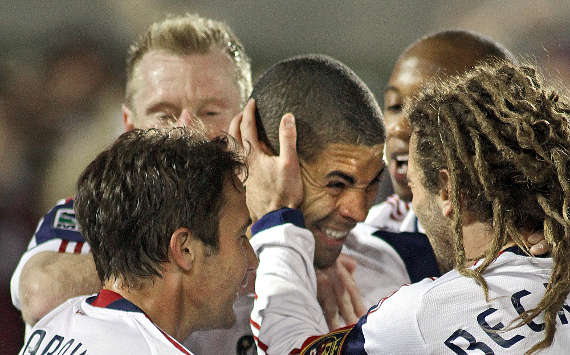 Salt Lake has tried to be aggressive even away from home


Intangibles

Monterrey: Plain and simple, Monterrey knows what it takes to win. Los Rayados won the Apertura seasons in 2009 and 2010. Vucetich is one of the best managers in Mexico and has established a winning mentality within the club, a stark contrast to the days before his arrival. Monterrey only have four league titles to their credit - Clausura 2003 and Mexico 86. To have established that sort of mindset on that club was a feat in and of itself.

Real Salt Lake: The temperature in Mexico could be a major factor. Salt Lake has had snow in the last week. In contrast, the weather in Monterrey is expected to be over 90 F. This may lead to Salt Lake wearing down later in the match.

Outcome

Monterrey: Mexican clubs have long had their way with MLS teams at home. For Real Salt Lake to claim victory in this sort of setting seems out of the question as the best the MLS side can hope for is a draw, but Monterrey's Estadio Tecnologico should prove too much for RSL to handle.

Real Salt Lake: I think Monterrey will score late and win 2-1. Both sides will be pleased with that result.

Follow Goal.com on

to get the latest soccer news directly. Check out Goal.com's

page; be part of the best soccer fan community in the world!
Field Report
Top 3 Predictions
Monterrey 2-1 Real Salt Lake

20.83 %

Monterrey 2-0 Real Salt Lake

16.67 %

Monterrey 1-2 Real Salt Lake

16.67 %
| | | | |
| --- | --- | --- | --- |
| CCL ‎(CCL)‎ | Apr 27, 2011 | Real Salt Lake 0 - Monterrey 1 | |
| CCL ‎(CCL)‎ | Apr 20, 2011 | Monterrey 2 - Real Salt Lake 2 | |


Live Final scheduled Suspended Cancelled Postponed