Played
August 28, 2010 11:30 PM EDT
Dick's Sporting Goods Park, Commerce City, CO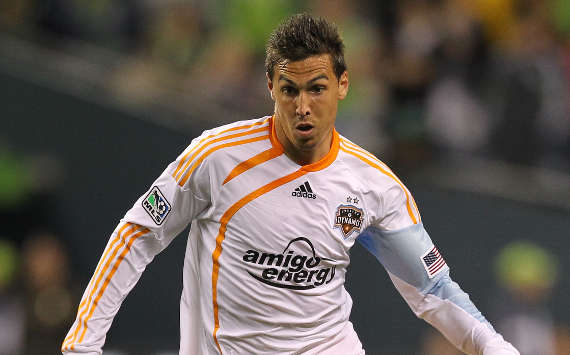 On Form

Colorado Rapids: Few positives can be taken from the Colorado Rapids' 3-1 loss at Crew Stadium last weekend, except that now the club can return to Commerce City. The Rapids in the altitude of Colorado have played better soccer all season at Dicks Sporting Good Stadium, posting a 4-1-4 record at home. Gary Smith's club, which has been sliding down the Western Conference Standings, will be relieved to start the final third of the season against a week road side in the Houston Dynamo. A victory will go a long way toward instilling confidence in a team that is yet to win since June 5.

Housotn Dynamo: After Brian Ching's performance against the Chicago Fire, is there any other answer? Ching scored a hat trick in Houston's 4-3 win with one of the goals coming on a spectacular bicycle kick. After a long stretch of poor form, both for the team and Ching personally, his performance last weekend was a much needed boost to the team. Having finally ended his personal drought, Ching should have the confidence to get back to the way he played in May and in previous seasons. If the Dynamo want to have any chance of breaking into the playoff race, Brian Ching is going to have to score goals, hold up the ball, and create for his teammates on a regular basis.

Off Target

Colorado: One noticeable poor performance for the Rapids against Columbus came from one of the club's most consistent players this season, Matt Pickens. The goalkeeper set the tone for the match when he conceded a penalty by taking down Eddie Gaven only six minutes into play. Guillermo Barros Schelotto, like always, converted the penalty by slotting his finish past a diving Pickens and gave the Crew an early advantage. In the second half, the Crew went up once again after a poor Marvell Wynne header put Jason Garey through into the Colorado penalty area. Pickens came rushing out flailing his arms and was easily beaten by the Columbus forward who scored the night's decisive goal.

Houston: Veteran goalkeeper Pat Onstad did not have a good return to the lineup against Chicago. While his team got all three points, Onstad made life hard on his team. Two of the three goals would have been saved by Onstad in his top form. Onstad is 42 years old, so it wouldn't surprise anyone if he was having trouble fully recovering from his injury. If his reflexes are rusty and he isn't 100% healthy, Tally Hall should remain in goal for the Dynamo. During their long winless streak, Hall was one of the rare highlights for the team. Onstad's days are numbered anyway, as are Houston's chances at making the playoffs this season, so it does the team no good to continue to play a rusty, banged up Onstad over a healthy, young, in-form Hall.

Tactics

Colorado: With Smith likely tinkering with his lineup for the crucial matchup, the Rapid starting XI is difficult to predict. The two starting forwards and the center midfield are the easiest positions to forecast as Conor Casey and Omar Cummings will pair up top with Mehdi Ballouchy figuring somewhere as the team's playmaker either behind the strikers or out wide. The duo of Pablo Mastroeni and Jeff Larentowiz provide the grit, stabilizing Colorado, helping in the attack, and shielding the defense. Matt Pickens will appear in goal with some combination of Wynne, Moor, Julian Baudet, Scott Palguta, Kosuke Kimura, and Danny Earls completing the back four. Well Thompson has the best chance at starting at wide midfield with winger Jamie Smith another possible choice.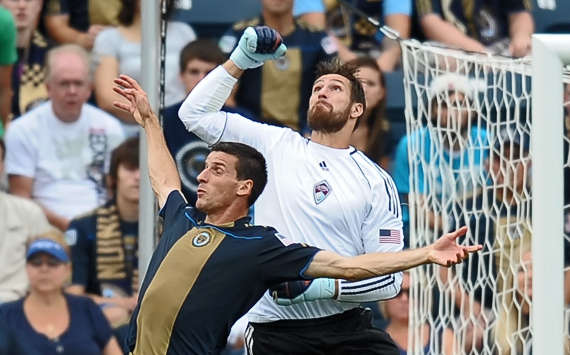 Houston: With players returning to health, Dominic Kinnear will now have some more room to get creative with his team selection. Brad Davis, Mike Chabala, and Joseph Ngwenya all started on the bench last week and it wouldn't be surprising to see all three of those players feature in a bigger role against Colorado. Adrian Serioux is still out, but Eddie Robinson and Ryan Cochrane are available, meaning Kinnear can move Geoff Cameron back into the midfield if he wants to. Houston is a team full of versatile players who can play multiple positions and no one has played so well this season that they have made a position his own. When everyone is healthy, Houston's lineup is unpredictable. Now that the majority of his players are fit, expect Kinnear to play a more ambitious midfield than the previous couple of weeks against a conservative Colorado side.

Intangibles

Colorado: A relatively unglamorous side with few nationally appealing players, the Rapids rarely appear on ESPN2 or Fox Soccer Channel's prime-time events. Saturday's game will feature on FSC. Smith has stated that what the struggling Rapids "need effectively are four wins" and some draws from their final 10 matches to qualify for the playoffs. In one of their few showcase matches, the Rapids know that a loss may just slide the team out of contention for the postseason once again. Smith should use both to motivate an anemic attack that hasn't scored two or more goals in a victory since the month of April.

Houston: After snapping their winless streak that began in May, the Dynamo are probably full of confidence going into this weekend's matchup. On top of getting that first win in ages, the Dynamo have all of their stars healthy for the first time since April. Assuming Kinnear doesn't make ridiculous lineup selections, the Dynamo should at least start their game against Colorado looking cohesive and confident for the first time in a long while. Hopefully they don't cross the line from confident to arrogant, as playing arrogantly against someone like Omar Cummings can only lead to disaster.

Prediction

Colorado: With the onus on the Colorado attack to win the match for the Rapids, I see at least two goals from Casey and Cummings. If the defense can hold up, the club will gain the needed to momentum to restart their pursuit of a postseason appearance.

Houston: The Colorado Rapids are very good at sucking teams into boring, disjointed games. For the Dynamo to have a chance to win, they have to put good passers on the field and force the Rapids into a game they don't want to play. They should be able to do that, but stopping Omar Cummings and Conor Casey from getting on the score sheet altogether will be difficult. 2-1 to the Dynamo.

For more on Major League Soccer, visit Goal.com's MLS page and join Goal.com USA's Facebook fan page!
Field Report
Top 3 Predictions
Colorado Rapids 1-3 Houston Dynamo

21.43 %

Colorado Rapids 0-2 Houston Dynamo

21.43 %

Colorado Rapids 1-2 Houston Dynamo

21.43 %
Live Final scheduled Suspended Cancelled Postponed