Played
August 14, 2010 4:00 PM EDT

Philadelphia Union vs. Colorado Rapids: Head To Head Preview
The Rapids search for their first road points since June at PPL Park.
By Ramin Majd and Seth Vertelney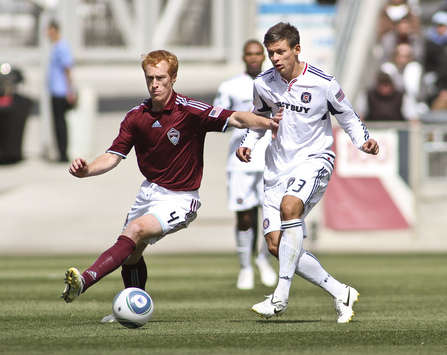 On Form

Philadelphia Union, by Ramin Majd: The Sebastien Le Toux show is still going strong. As of Thursday, French Philly phenom is third in the league in goals (9) and tied for third in assists (8). While Seba did not score Wednesday night against Real Salt Lake, his backheel through two defenders set up Danny Mwanga's 8th minute goal.

Colorado Rapids, by Seth Vertelney: Though the Rapids have been skidding, their troubles can't be blamed on Conor Casey, who again is doing the heavy lifting this season. He leads the team in goals with seven, and in assists with three.

Off Target

Philadelphia Union: This long stretch of predominantly home games was supposed to give Philadelphia a chance to make a push for the post-season. Instead, the club hasn't won since July 17th. While new midfield arrivals Eduardo Coudet and Justin Mapp have played well, their efforts have not translated into goals. The Union haven't scored more than once in a game since their arrival.

Colorado Rapids: The Rapids were in the midst of an 0-2-5 stretch before a Jon Busch howler gifted them a 1-0 victory in last weekend at Dick's Sporting Goods Park. Their rough patch has seen the Rapids slide down to 5th place in the Western Conference standings.

Tactics

Philadelphia Union: Congested schedules, nagging injuries, new faces, and international commitments have forced coach Peter Nowak to juggle his lineups in recent matches. Since the all-star break, the Union starting XI has been more uncertain than at any time since the beginning of the season. It remains an open question whether the new faces in new places can execute the game plan to the staff's satisfaction.

Colorado Rapids: Conor Casey is expected to return to the lineup after missing the past two games with headaches and blurry vision after suffering a blow to the head in the club's 2-1 loss at Seattle on July 25th. The partnership of Casey and Cummings should cause real problems up top for a error-prone Union defense which has yet to keep a clean sheet all season.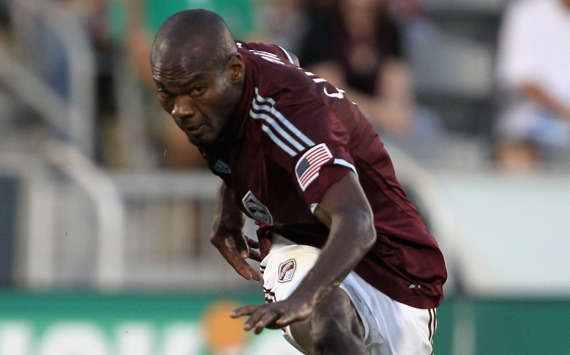 Intangibles

Philadelphia Union: Saturday's contest will be the Union's fourth in ten days. Three of those matches were at hot and humid PPL Park. The fourth was at Pizza Hut Park in Frisco, Texas, a place that makes Philadelphia's summer heat feel like an icebox. Long story short, the Union have fatigue issues. It will be a challenge for the club to bring their Nowak-style intensity once again on Sunday.

Colorado Rapids: While Philadelphia fought Real Salt Lake to a draw on Wednesday, the Rapids did not have a midweek fixture- something that could be crucial as the season enters its late stages. Expect All-Star midfielder Jeff Larentowicz to be extra amped for this match, as he plays in his home town for the first time in an MLS match.

Outcome

Philadelphia Union: Philly have played better than their record this season. They have talent and youth at key positions. But facts are facts: The Union are 4-10-4 and slumping. It's hard to expect more than a draw from them. Philadelphia 2-2 Colorado.

Colorado Rapids: Colorado needs this one more than the Union, who have all but fallen out of the playoff race in the East. Expect Casey and Cummings to overwhelm the Union rearguard. Colorado 2-0 Philadelphia.

For more on Major League Soccer, visit Goal.com's MLS page and join Goal.com USA's Facebook fan page!
Field Report
Top 3 Predictions
Philadelphia Union 1-0 Colorado Rapids

25 %

Philadelphia Union 4-0 Colorado Rapids

12.5 %

Philadelphia Union 9-0 Colorado Rapids

12.5 %
Live Final scheduled Suspended Cancelled Postponed