Played
July 10, 2010 8:30 PM EDT
CommunityAmerica Ballpark, Kansas City, Kan.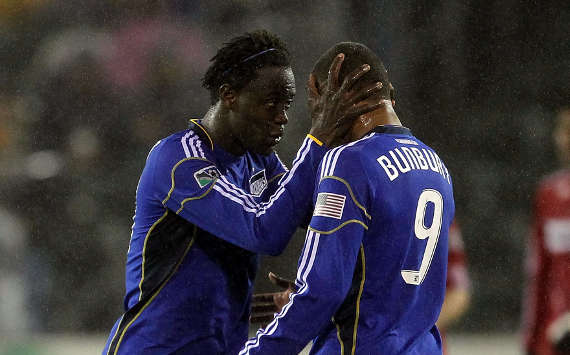 On Form

Kansas City Wizards, by Ramin Majd: The Wizards (3-7-3) have not won a game or scored a goal since before the World Cup break, so it's not easy to find any in-form players on the club. But there are a couple. Despite his epic miss earlier in the season, Kei Kamara is among the league leaders with six goals. Keeper Jimmy Nielsen had a solid game in goal against FC Dallas, making seven saves and allowing his only goal on a penalty kick.

Chivas USA, by Isabel Navarro: The losing streak finally ended with a draw against Philadelphia Union. The Goats showed good possession and responded well after Union scored the first goal. Captain Jonathan Bornstein played his first game with the Goats since returning from participating in the World Cup, looking comfortable and confident. Another player that had a good game was Blair Gavin. The midfielder scored his second goal of the season against Union, his beautiful equalizer a 23-yard blast at the end of the first half.

Off Target

Kansas City: KC's struggles on offensive have been something to behold. The team is tied with D.C. United for last in MLS in goals. They haven't scored since their June 10 contest with the expansion Philadelphia Union. They've been shut out an astounding seven times in league play.

Chivas USA: Obviously the Goats still have a lot of hard work ahead of them. They need to learn to play smarter soccer. At times the Goats fall into pressure and play sloppily, lacking patience. Chivas USA always has high levels of ball possession but they can never hold the ball where it counts – in the final third. Their defense needs some work, too, and seems to lack strength.

Tactics

Kansas City: Coach Peter Vermes understandably tried to mix things up in the FC Dallas game, switching from the Wizards' normal 4-3-3 to a 4-4-2, with Kamara and Josh Wolff up top. But that proved so ineffective, Vermes reverted to the 4-3-3 in the second half. The coaching staff is clearly grasping at straws, and it's anyone's guess what they'll try on Saturday.

Chivas USA: The Goats favor a 4-4-2 formation. One key modification from last game that proved successful was moving Bornstein to left midfield rather than his usual position in defense. Ante Jazic kept his position as starter at left back, a position that he took over when Borntein left for the World Cup.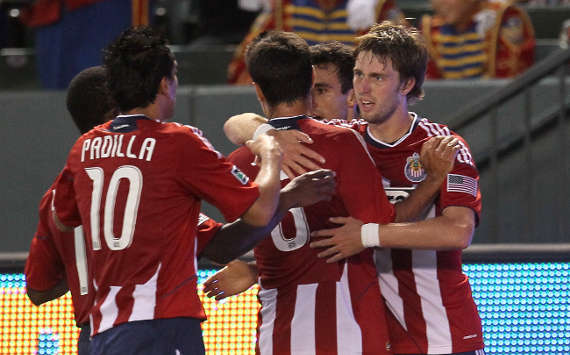 Intangibles

Kansas City: The Wizards have recently missed players because of the World Cup (Honduras' Roger Espinoza), injury (Stephane Auvray), and suspension (Davy Arnaud). Adding to the mix, defender Shavar Thomas was recently acquired from Philadelphia. With more time together, KC's starters should gel and give the club a much-needed boost.

Chivas USA: Bornstein is back and better than ever. Since the departure of Sasha Kljestan to Anderlecht, the Goats were left without a leader and have turned to the fullback. The recently appointed captain learned a lot in his time with the United States and is ready to show off his skills. He can be the leader that grounds the side.

Outcome

Kansas City: KC's new and returning players might come together eventually, but it won't happen by this weekend. And even with all their weapons in the lineup, Kansas City's putrid offense still has a ways to go. Kansas City 0-1 Chivas USA.

Chivas USA: The losing streak is finally over and the Goats are ready to win. They won a U.S. Open Cup match on Wednesday against the Houston Dynamo, 3-1, and should push on from that base to find success in the league. 1-0 to the visitors.

For more on Major League Soccer, visit Goal.com's MLS page and join Goal.com USA's Facebook fan page!
Field Report
Top 3 Predictions
Sporting Kansas City 2-1 Chivas USA

50 %

Sporting Kansas City 1-1 Chivas USA

50 %
Live Final scheduled Suspended Cancelled Postponed