live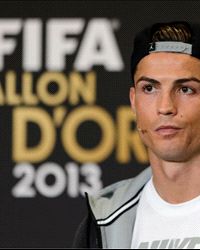 Real time, real news: Goal.com LIVE! brings you the action as it happens.
393373
2014-01-13 19:27:00
We'll close with this image of Ronaldo hoisting the trophy. Thanks for following along with Goal's live coverage of the ceremony. Keep clicking back as we'll have more awards coverage throughout the day and continuing coverage of all the biggest stories in what's shaping up to be an exciting 2014 for soccer.
Read More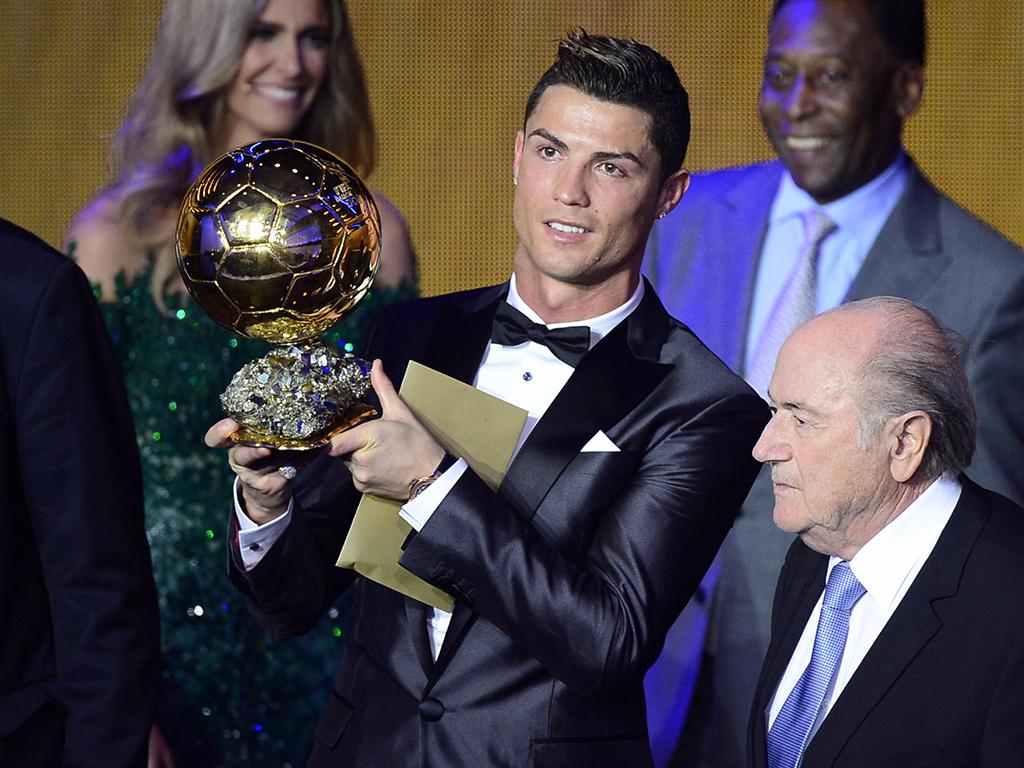 393367
2014-01-13 19:21:00
Ronaldo wiping his eyes as Pele stands applauding. A day that seemed to mean a lot for both men.
Read More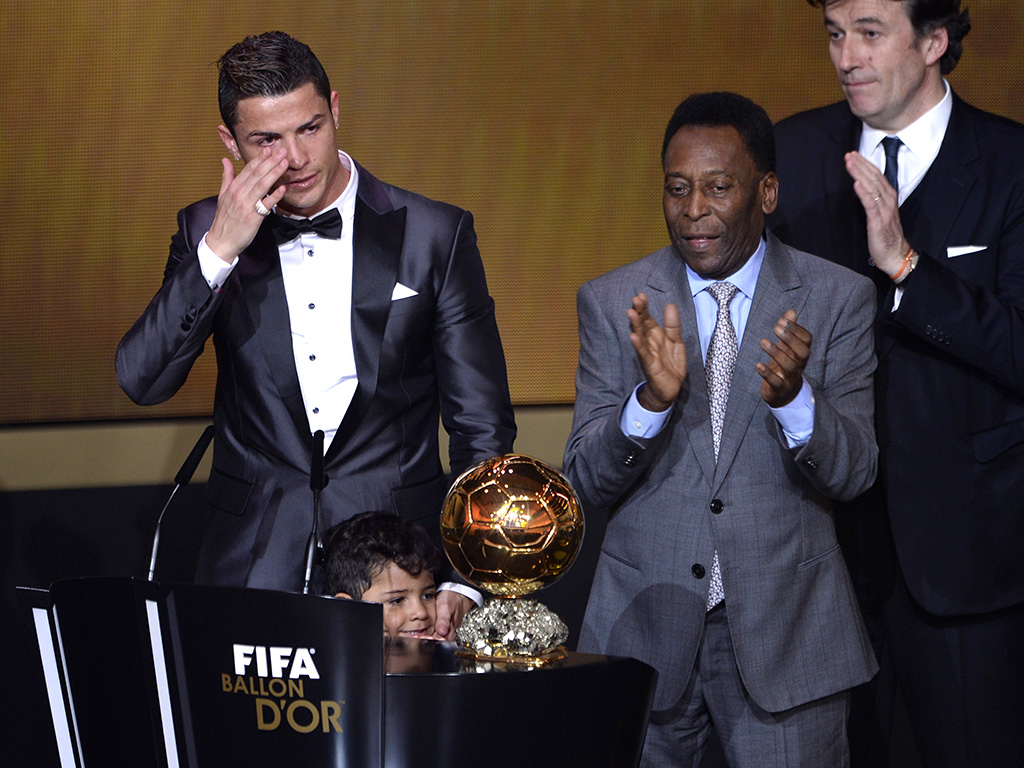 393352
2014-01-13 19:11:00
Here's an image of Ronaldo wiping his eye, moved to tears after winning the Ballon d'Or.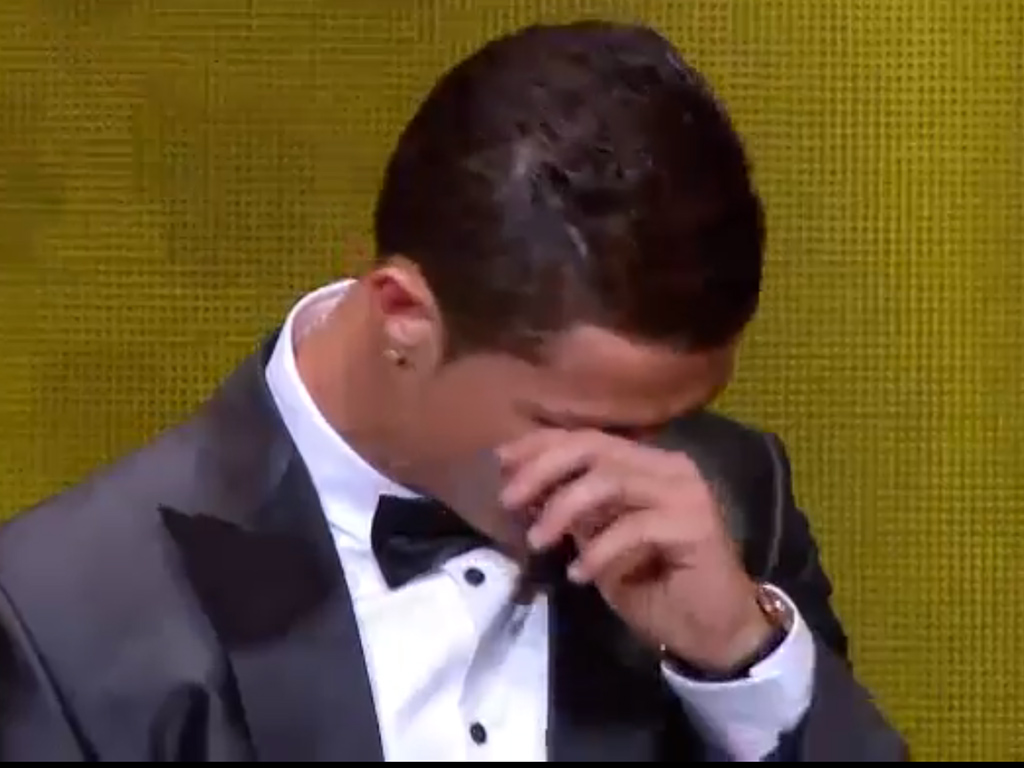 393338
2014-01-13 19:04:00
Ronaldo is clearly honored, struggling through his speech as tears fill his eyes. (Shown in an earlier photo with Zidane)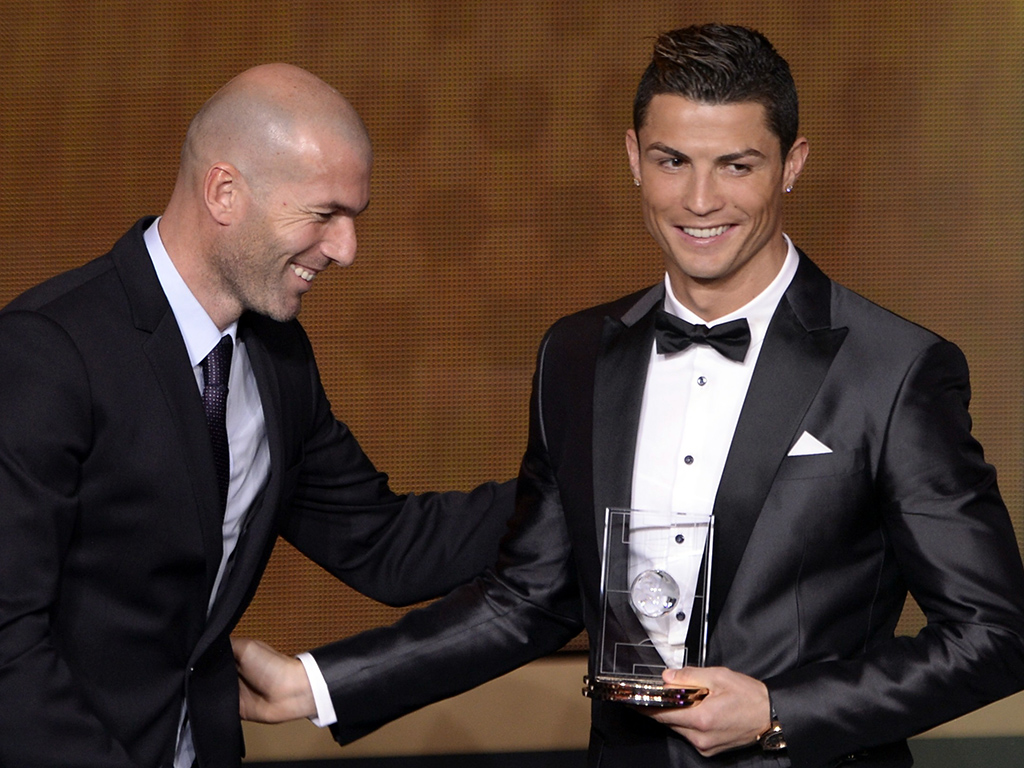 393329
2014-01-13 19:02:00
Pele announces Cristiano Ronaldo as the winner of the 2013 FIFA Ballon d'Or.
393321
2014-01-13 19:00:00
The men's award will be given out shortly.
393307
2014-01-13 18:57:00
Nadine Angerer wins the Women's World Player of the Year.
393301
2014-01-13 18:56:00
Blatter and Mia Hamm are on stage now to reveal the winner.
393294
2014-01-13 18:54:00
There's a video montage of the women's nominees. Mia Hamm is on the video analyzing each player and interviewing them.
393290
2014-01-13 18:53:00
The legend says he was jealous he had never a Ballon d'Or and now feels his trophy chest is complete.
393285
2014-01-13 18:51:00
Pele says he promised his family he wouldn't cry but is emotional about getting this award.
393281
2014-01-13 18:50:00
Pele, of course, never won a Ballon d'Or because it was awarded only to European players at European clubs. It later became available to any player at a European club and now any player is eligible.
393274
2014-01-13 18:47:00
Pele gets the Ballon d'Or Prix d'Honneur as highlights of some of his greatest moments play.
393257
2014-01-13 18:44:00
Ribery's video montage has played, and Blatter is back out.
393250
2014-01-13 18:40:00
Ibra gives his speech in English but keeps it brief, thanking fans for voting and wishing luck to the three Ballon d'Or finalists.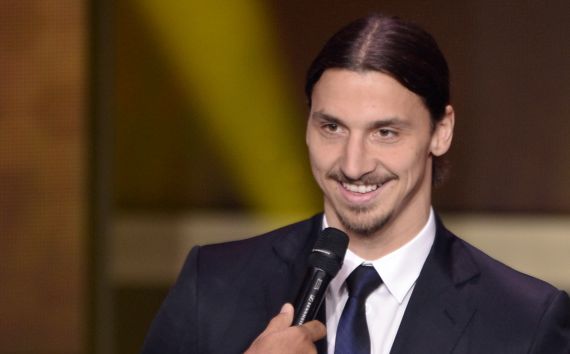 393238
2014-01-13 18:38:00
Ibra's stunning goal against England wins the Puskas Award for Best Goal. It seemed like the obvious choice.
393224
2014-01-13 18:34:00
Jupp Heynckes poses with his Coach of the Year award.
Read More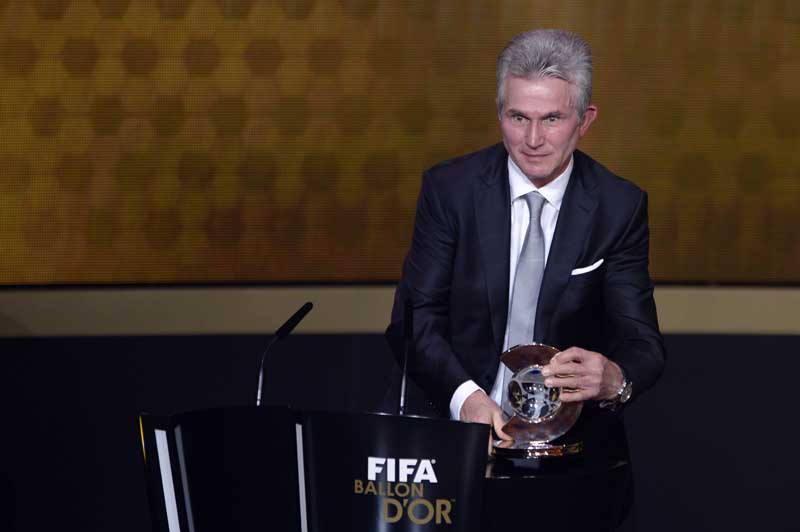 393216
2014-01-13 18:34:00
The FIFA Fair Play award goes to the Afghanistan Football Federation for a year that saw a second Afghan Premier League seson, an international played in the country for the first time in more than a decade and a South Asian Football Federation Cup victory.
393205
2014-01-13 18:31:00
Tokyo Sexwale is out to give a Fair Play award and opens with a joke that he's Sepp Blatter disguised as Ronaldo. Blatter seems to enjoy the joke.
393195
2014-01-13 18:25:00
Pele, Amarildo and Cafu, Brazilian World Cup legends, are now on stage speaking about their experiences.