1000 games under Wenger: Arsenal then & now
The team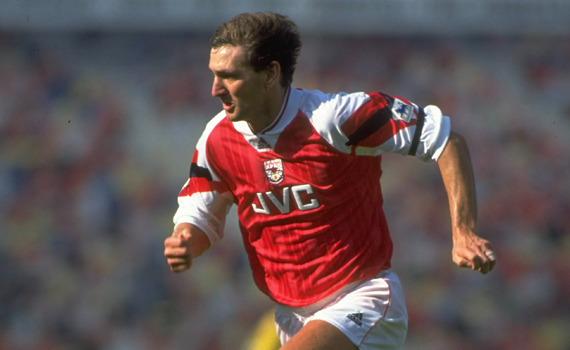 On October 12, 1996, Arsene Wenger presided over his first match as Arsenal manager, a 2-0 win over Blackburn at Ewood Park. Ian Wright scored both goals for a team which consisted of nine Englishmen, a Welshman and a Frenchman. The only Gunner not from the British Isles that day was Patrick Vieira, whom Wenger had advised the club to sign before he formally assumed control on October 1.

Many of the older guard - most notably captain Tony Adams and the rest of the defence first assembled by George Graham - feared that they might be incompatible with Wenger's footballing vision.

But, though the Frenchman initially made himself unpopular by tackling the culture of drinking and unhealthy eating among the players, many subsequently credited his changes for prolonging their careers and the existing defence, marshalled by Adams, provided the platform for Arsenal's historic double triumph in 1998.

Over time the Gunners' English contingent dwindled and, in a Premier League clash with Crystal Palace on February 14 2005, Wenger selected a 16-man match squad without a single domestic player.

In recent years the manager has taken steps to reverse that trend, with Jack Wilshere, Theo Walcott and Kieran Gibbs featuring regularly and Alex Oxlade-Chamberlain and Carl Jenkinson maturing steadily.

Wenger's teams in recent years have also placed a greater emphasis on achieving midfield dominance through an abundance of small, technically gifted creative players, while sacrificing much of the physical power which imbued many of his early sides through the likes of Adams, Martin Keown, Vieira and Sol Campbell.

But, whatever the nationality or profile of players he selects and regardless of the formation in which they are arranged, all of Wenger's sides exhibit the same love of endless passing triangles and are almost always driven by an insatiable desire to attack with speed, imagination and precision.
1000 games under Wenger: Arsenal then & now