Aston Villa vs Arsenal - then and now
Home fans want Wenger out, now they wait on new deal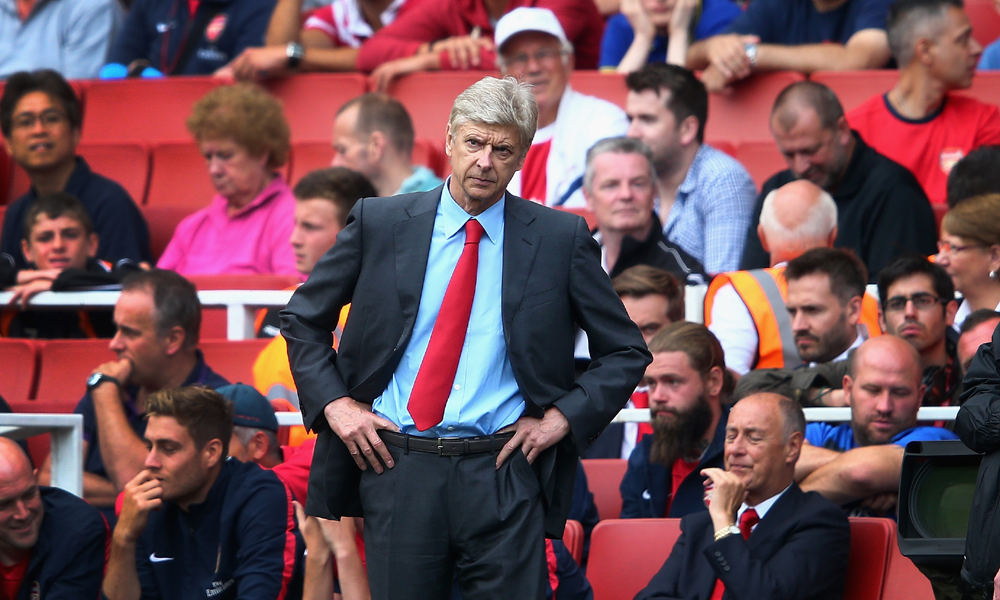 THEN: Arsenal scraped into the top four at the end of 2012-13 but had been reluctant to spend any money in the summer transfer window.

Pressure was on Arsene Wenger to deliver a trophy after another campaign without silverware and the new season got off to the worst possible start as Aston Villa emerged victorious at the Emirates with a 3-1 win.

The home support were baying for Wenger's blood after a capitulation to a Villa side not expected to offer much in this season.

Mistakes from Wojciech Szczesny and Laurent Koscielny undid Olivier Giroud's early opener and Spanish left-back Antonio Luna sealed the win with a late counterattacking goal.

NOW: The Gunners recovered quickly to fly to the top of the Premier League and have been at the summit for the majority of the season. A win on Monday night will push Wenger's side back in front of Chelsea and Manchester City.

The late signing of Mesut Ozil for a club record £42 million boosted spirits in north London and gave Wenger a stay of execution amongst disgruntled fans, helping inspire the Gunners to a phenomenal stretch of 11 wins from 13.

Wenger's contract expires at the end of the season and his reputation has been restored as Arsenal look to break an eight-year trophyless run, leading many to wait anxiously as the Frenchman ponders a new deal.
Aston Villa vs Arsenal - then and now