Giroud must be rested & Liverpool still need Gerrard: What we learned on Boxing Day
1. Giroud & Ozil in need of a rest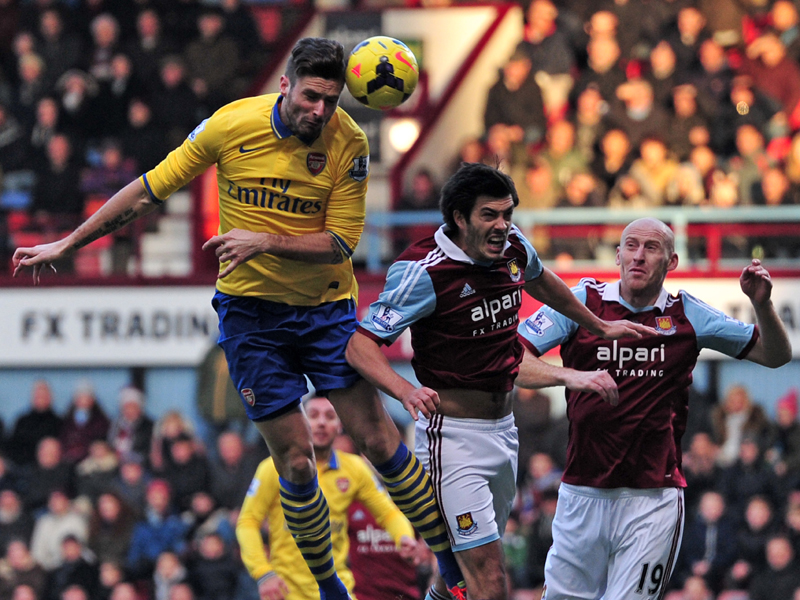 For some, Arsenal's comeback at Upton Park showcased the spirit of potential champions. In reality, however, it was a victory against lacklustre opponents who were fortunate to be level at the break and lucky to benefit from Wojciech Szczesny's first serious error of the season.

Anything but a victory against a side willing to cede possession and fail to pressure the ball would have been a total disaster for Arsenal and Arsene Wenger.

The Gunners may have returned to the Premier League summit, but this is a squad running on something close to empty. Aaron Ramsey will miss the remainder of the festive period with a muscle strain that usually accompanies the sort of workload he has been forced to undertake this season.

Olivier Giroud was, quite literally at times, a yard off the pace – understandably so having started all but one of his side's Champions League and Premier League games this season – while Mesut Ozil was again on the periphery.

Wenger has drawn up a hugely ambitious shortlist ahead of the transfer window reopening but the likelihood of players of the calibre of Diego Costa and Robert Lewandowski wanting to move mid-season is a remote one.

Should that be the case Wenger must ensure he has a coherent back-up plan. A repeat of a farcical summer in which so much time was wasted haggling over a fee for Gonzalo Higuain and arguing over the small print of Luis Suarez's contract would seriously risk undermining what, with nearly half a season complete, represents a genuine title challenge.


Giroud must be rested & Liverpool still need Gerrard: What we learned on Boxing Day