9. Gonzalo Higuain - Real Madrid to Napoli (€88.3m)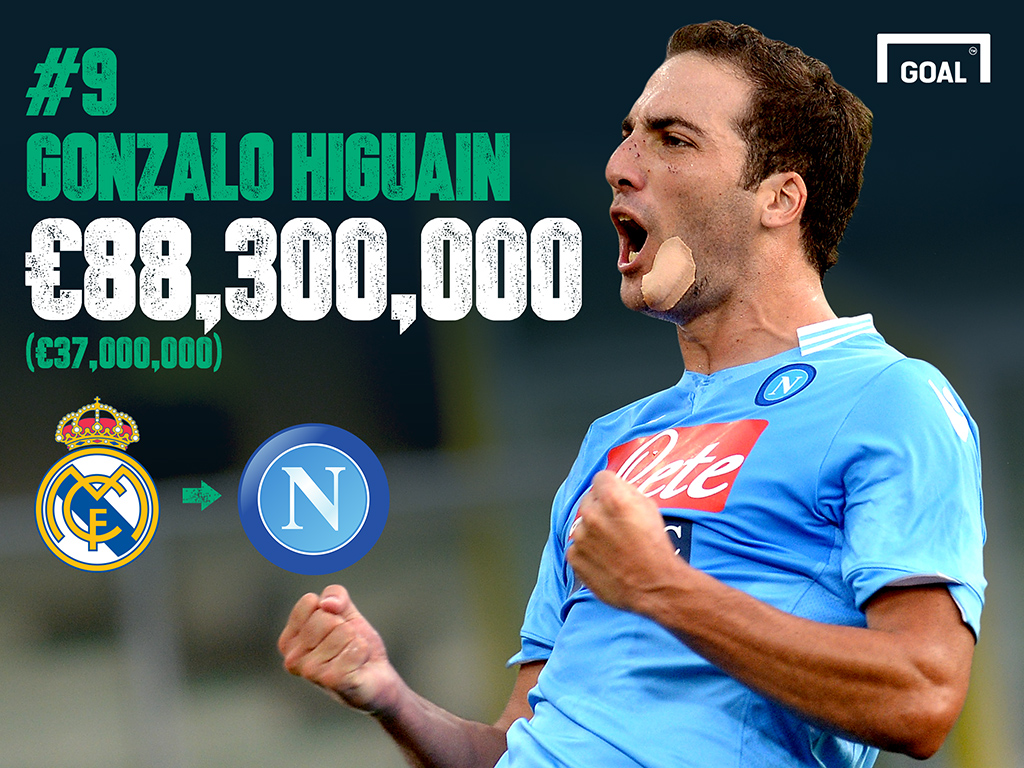 In 2012-13, Edinson Cavani earned almost double the amount of any of his Napoli team-mates, with a net salary of €4.5m. So when the Uruguayan moved to Paris Saint-Germain this summer, the Partenopei saved a huge chunk of future wages as well as making €64.5m on the transfer fee.
The majority of that money was used to bring in Gonzalo Higuain from Real Madrid in a bid to plug the sizeable gap left by the man who had scored over 100 goals in his three years in Campania. The Argentine's €37m price tag was quickly met by Napoli president Aurelio De Laurentiis, who then went about brokering a sensible deal with the player.
Higuain's five-year contract at the San Paolo could earn him as much as €6m per annum if he meets all of the bonus targets included in the negotiations, on which the club would pay as much as €16.8m in taxes. Add in a €1.5m signing-on fee and €3m in commission to agents, and it is a near-€90m total deal which saw Napoli get their replacement for Cavani.