From Liverpool's final shock to Barca's Camp Nou comeback - The Champions League great escapes
Leeds 4-4 Stuttgart (agg) - 1992-93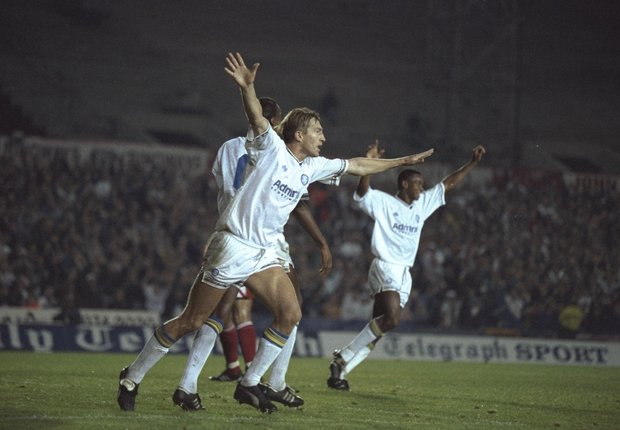 The Champions League has had plenty of eye-catching results in its history, but this first-round clash in the tournament's inaugural season is one of the most topsy-turvy of them all.

Stuttgart stormed into a 3-0 lead over Leeds United in the first leg in Germany and looked certain to reach the second round, but the likes of Gary Speed and Eric Cantona scored in a superb 4-1 home win.

The away goals rule appeared to have eliminated Leeds but, during the second leg, the Germans had accidentally brought on a fourth foreign player at a time when only three were allowed under the tournament's rules, resulting in an automatic 3-0 defeat. Uefa consequently ordered what was effectively a play-off on neutral turf, which Stuttgart lost 2-1.
From Liverpool's final shock to Barca's Camp Nou comeback - The Champions League great escapes