Prev
Twitter Round-up: Virtual game takes footballers by storm
1. Juan Mata ecstatic after the London derby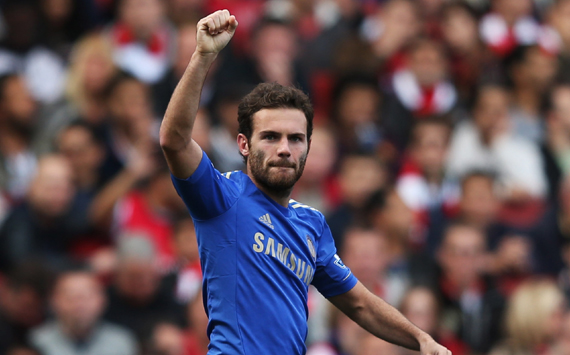 The winning streak goes on! Very important victory in the Emirates! Great week... Come on #Blues!
Sunday, September 30, 2012 10:30 PM
Prev
Twitter Round-up: Virtual game takes footballers by storm

In yet another edition, Goal.com finds out what is happening in the world of football on the popular social networking platform...
1. Juan Mata ecstatic after the London derby

2. Rooney on his autobiography being a best-seller

3. Rio Ferdinand gung-ho about the Ryder Cup

4. Claudio Marchisio excited about FIFA 13

5. Blatter confident on Russia's WC preparations

6. Fabregas unwinds with Stallone classics

7. Kompany feels "weird" to cheer!

8. Impatient Darren Bent on playing "the" game

9. KP Boateng prays for Boris Vukcevic

10. Jose Enrique scores 5 past Joe Hart
Copyright © 2013 Goal.com All rights reserved. The information contained in Goal.com may not be published, broadcast, rewritten, or redistributed without the prior written authority of Goal.com