Goal's 5 quickest players in the Premier League
Kyle Walker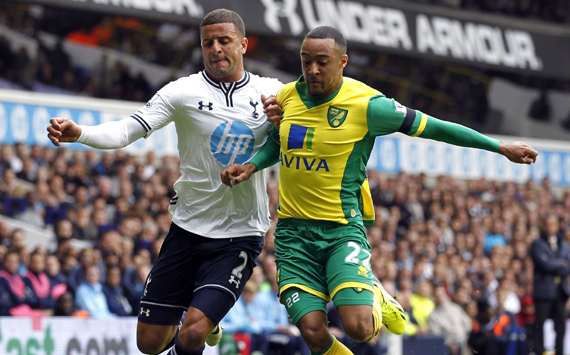 England and Tottenham's Kyle Walker stands out as one of the Premier League's quickest players, let alone defenders, since emerging on loan at Aston Villa, before cementing his place as Spurs' right-back in 2011-12.

Arguably the fastest full-back in England, Walker's athleticism is undoubtedly his greatest asset. However, it has also been used as a stick with which to beat him; his tendency to rely on his physical prowess as the means of recovery when caught out of position.

Some say that his extraordinary speed has hindered his development but nobody can claim he is likely to be beaten in a one-on-one duel down his flank.
Goal's 5 quickest players in the Premier League