The Dossier: How will British clubs approach the Champions League?
Manchester United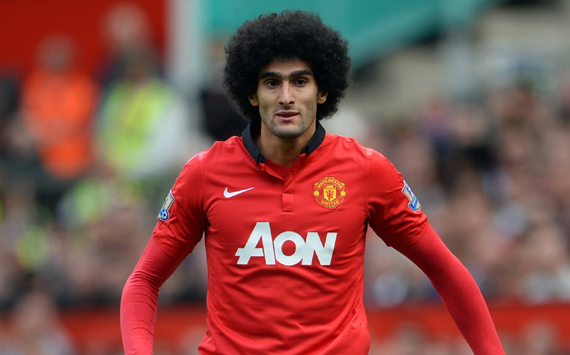 David Moyes's first venture into the group stages of the Champions League, having only previously reached the play-off rounds with Everton, will see him feel his way in carefully in order to avoid any early shocks in a beatable but dangerous group.

Compared to the hardened team who did it all with Sir Alex Ferguson, the new manager has fairly little in the way of European experience among his coaching staff with the exception of Ryan Giggs, who is seen as a great asset for the campaign at hand.

To that end, while the veteran Welshman has figured in three out of four Premier League games so far this season, Moyes may prefer to keep him in reserve for consultation rather than on the field.

Moyes has used the international break to run the rule over Tuesday's first opponents, Bayer Leverkusen, studying extensive footage on how the Germans operate while coach Phil Neville was dispatched to observe their 3-1 Bundesliga win over Wolfsburg. There has been quite the buzz at Carrington in the build-up, with Moyes said to be constantly talking about the start of the European campaign.



The big change in the playing staff is the introduction of Marouane Fellaini and it has already been accepted that the £27.5 million man will provide the Scot an insurance policy by playing the enforcer in a deep position alongside Michael Carrick.

In previous seasons, Carrick has been the main line of defence in a fragile midfield and, as a result, United have noticed that the continent's best technical sides have been able to weave a way through.

The Belgian's aerial prowess and strong tackling stats are Moyes's answer to those lines being broken, which will allow Carrick more freedom to create from deep, taking charge of distribution towards the No.10 behind Robin van Persie – which, having been welcomed back into the side, looks likely to be Wayne Rooney.

The United boss also knows all too well that Fellaini can be pushed further into the box, where he can use his height to add an extra dimension to their attack, should the Red Devils find themselves chasing the game. Such an option would become more defensively dangerous if they progress, however. Much will depend, therefore, on Fellaini's integration as Moyes faces a group full of banana skins.
The Dossier: How will British clubs approach the Champions League?