A series of firsts: Kaka's record on debut
01/02/2001 - Sao Paulo debut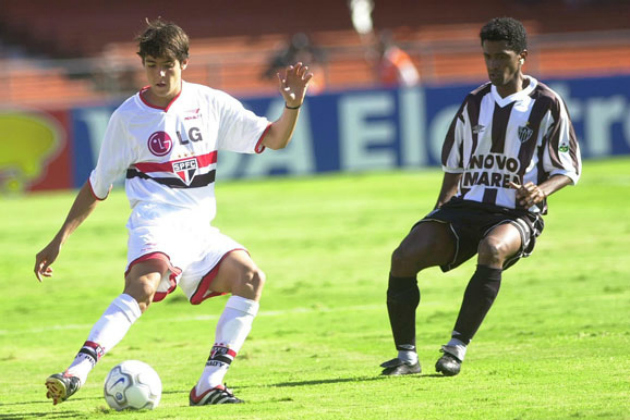 It seems like a lifetime ago that Kaka first turned professional by debuting for Sao Paulo back on February 1, 2001. One reason for that is the fact that his opening bow came in the Torneio Rio-Sao Paulo, a competition which was disbanded 11 years ago. And another reason is that, back then, the Brazilian still spelt his nickname with two Cs, 'Caca'.

That first game, a 1-1 draw against Botafogo, was watched by just 2,000 people, with Caca replacing Fabiano for the final 30 minutes. Four days later, Sao Paulo travelled to face the unbeaten Santos in the Paulista championship, winning 4-2 thanks in part to a superb left-footed volley from Caca and despite a red card to the same Fabiano.

The playmaker's career had begun with a bang.
A series of firsts: Kaka's record on debut