How the Premier League targets fared at the Confederations Cup
5. Daniele De Rossi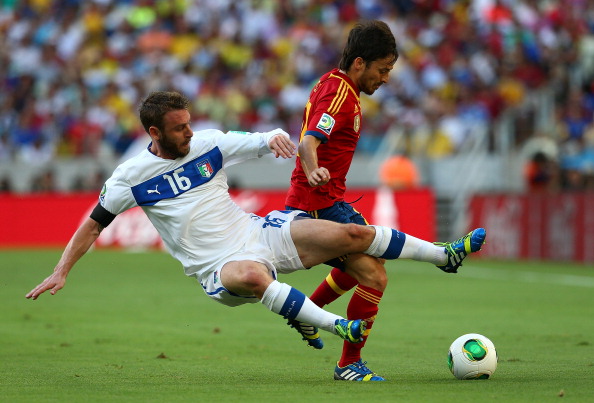 Cesare Prandelli's propensity to mix up the
Azzurr
i's formation has not only become a source of frustration for Italy fans, but surely also for some of his players.
Versatility can be an asset in modern football and although it certainly benefits Italy to have a player of De Rossi's class capable of operating at the back or in midfield, you wonder whether he would prefer to settle on a position and stay there.
De Rossi has shown that he can handle the transition from midfield to defence expertly - as he did in the second half against Spain in their semi-final penalty defeat - adding more quality to the passing from deep, but he has looked more imposing in midfield, alongside the mercurial Andrea Pirlo.
Still, he has impressed during the tournament and has given Roma an even tougher task to keep hold of their homegrown star.
Chelsea have opened talks over a move for the 29-year-old
and it will be interesting to see if he remains loyal to his boyhood club again.
How the Premier League targets fared at the Confederations Cup