Footballers who fell foul of the law
Joey Barton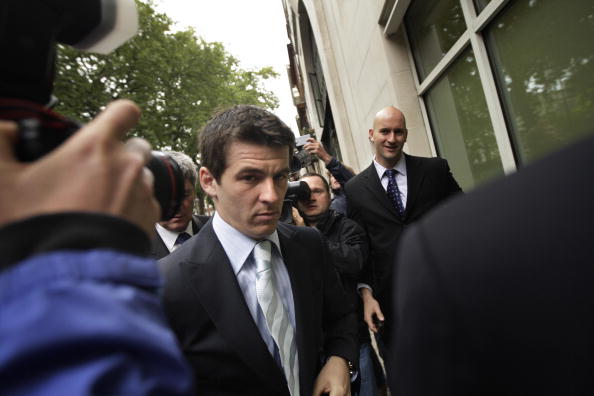 Joey Barton, who has a history of incidents ranging from attacking players with lit cigars to fighting a 15-year-old Everton fan during a pre-season tour in Thailand, has been twice convicted on assault charges.

A vicious attack on a man and a teenager outside a bar in Liverpool saw the then-Newcastle midfielder receive a six-month jail term on May 20, 2008. Having pled guilty, Barton was informed by the presiding magistrate: "I also have to consider the safety of the public – you lashed out indiscriminately."

Serving just 77 days of his term, Barton was released on July 28, 2008.

While serving his sentence Barton was also convicted for an earlier assault on Ousmane Dabo, who had been beaten unconscious following a training ground incident on May 1, 2007. Fined £100,000 and suspended until the end of the 2006/07 season by Manchester City, the Liverpool-born player was handed a suspended four-month prison sentence, 200 hours of community service and ordered to pay £3,000 in compensation to Dabo in addition to covering his legal costs, on July 1, 2008.
Footballers who fell foul of the law