8 Players to look out for at 2012 AFF Suzuki Cup
1. Emelio "Chieffy" Caligdong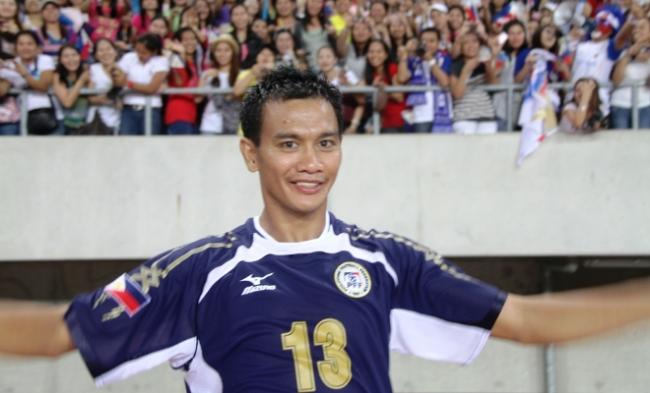 Name: Emelio "Chieffy" Caligdong
Age: 30
Position: Left Winger
Country: Philippines
International Caps: 59
International Goals: 15
Club: Philippines Air Force

After captain Aly Borromeo was sidelined from the national team due to injury, Caligdong took over the captains' armband. One of the most capped players in the team, Chieffy is a figure his team-mates look up to. His presence has also been important for bridging local and foreign-based players within the team. On the field, Chieffy is known as a fast left winger who often surprises opponents with his runs. Let's not forget too that Chieffy is a history maker. His two goals helped Philippines achieve their first win at the tournament when they beat Timor Leste 2-1 at the 2004 AFF Cup.
8 Players to look out for at 2012 AFF Suzuki Cup