On Saturday June 14, the Screening Room hosted a night of women's football. The award-winning Iranian movie Offside was screened, followed by an entertaining dialogue session with members of Singapore women's national football team and
Goal Singapore
.
An entertaining and heartwarming film from 2006, Offside addresses the segregation existing in the nation which prevents women from entering football stadiums.
Women's national team coach, Hisyham Roslan, kicked off the discussion by relating his experiences visiting a stadium in Iran with the men's national team. He recalled that there were no women in the stadiums at all, and it was a rare sight to see them on the streets as well.
His key national team players, Nur Aniqa Imana and Siti Wan Nabilah, were also present at the screening. Sitting on the panel, the two young ladies shared their experiences about playing football in Singapore,
Relating back to the movie, 21-year-old Siti Wan Nabilah empathised with the situation faced by Iranian women.
"I feel what the girls feel; if I were in their position, I would have done the same thing," she told the audience.
Audience member Haniff, an Iranian residing in Singapore, who shared a unique perspective of his country in the session, is a huge fan of Offside director Jafar Panahi and thoroughly enjoyed the discussion that followed.
"I've been following the films by the director; the idea behind the movie makes it come alive for us Iranians," he said. "In Iran, it's very daring and encouraging what they are doing, not only in football. The women try to break the boundaries where they are banned to participate in where men are allowed to and women are not."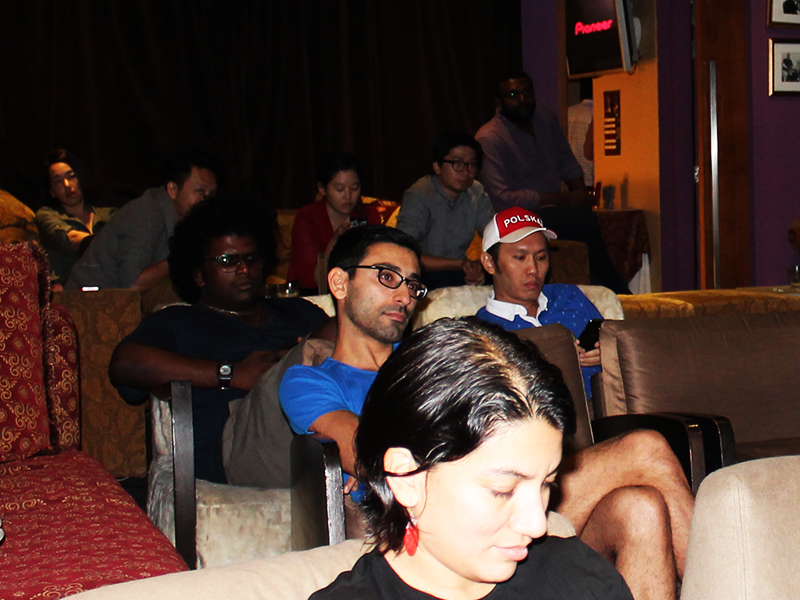 A football fan himself, Haniff believes that it is encouraging to see women in Iran fighting for their passion, and believes that this peaceful fight will be fruitful someday.
"Thirty years ago, after the revolution, women were not allowed to play football. But now they have a national team and they have a professional league. But, of course, there are still limitations," he explained. "But I believe this is the power of women - if they want to do something, they'll do it."
Likewise, other members of the audience also shared similar sentiments.
"We live in the age of gender equality, so we should be given same equal chances for all," said David Lee, Vice-chairman of the Singapore Film Society. "I came here for the film as I've been following the director's work. But the discussion that followed, about local women's football, really interested me as well."
"If our women table tennis team can do so well - and they're doing better than the guys - why not our football team?," he replied when asked about whether our women footballers can excel at the international stage.
Viknesh Kobinathan, co-organiser of the event and film programmer at The Screening Room, added: "I think it went well. It was very encouraging to see that people genuinely cared about what we talked about today such as women's football."
"I was a bit worried that people might just stay for the film, but it was nice to see that people were curious to find out more, and I think overall it went quite well."