He led Balestier Khalsa to their highest-ever finish in the S.League last season and also brought them their first major trophy in the form of the League Cup.
For an excellent campaign with the Tigers with the usage of limited resources, Australian Darren Stewart was named the
Goal Singapore Football Awards Coach of the Year
earlier in 2013.
The former Socceroos international has since moved on from Toa Payoh Stadium after two years to Woodlands Stadium, where he will take charge of the Rams for the 2014 season.
In true unassuming fashion as ever, Stewart credited his former players for their hard work and effort when
Goal Singapore
met him before training on Tuesday afternoon to present him with the trophy.
"It's an honour to win any award, but as I've always said and always will, it's the players who got me this award," he asserted.
"I've always said players win these awards for coaches, I didn't do anything; the players did it for me."
Still jetlagged from a recent trip to New York to visit his family last week, the 47-year-old was nevertheless looking forward to a new start at Woodlands this year.

"It will be a new challenge, but they are a great bunch of lads and the management have been very professional; I can't thank them enough for making me feel welcome," Stewart said.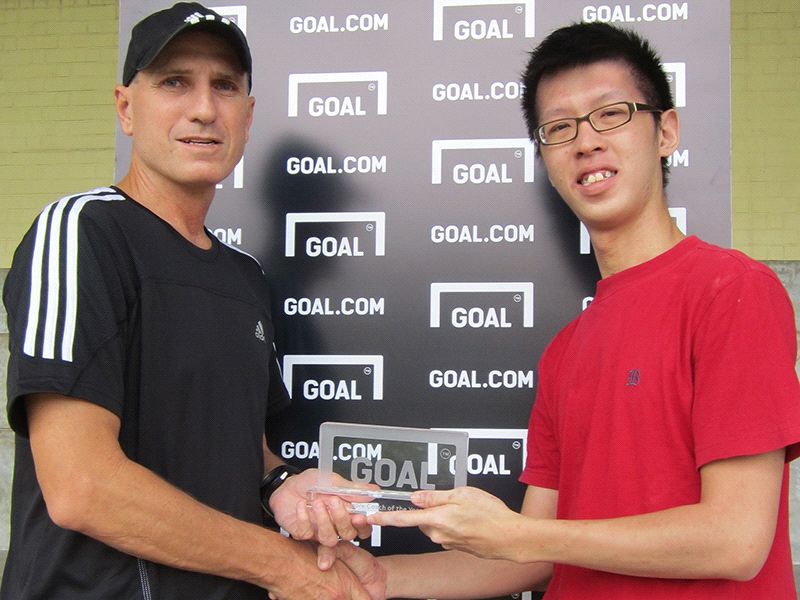 Stewart will be assisted by Luka Lalic, his former fitness coach at Balestier, and he was keen to focus on clearing Thursday's mandatory 2.4km fitness test before arranging for pre-season friendlies.
"They are fit, they've really put in the effort [in training] and fitness won't be a problem," he revealed.

"I believe in not playing a friendly because if players get injured, they can't pass the test and then it's my fault. We are going to get through the test first and then get some friendlies organised.

"Then I'll sit down with the management and see whether we can get away. If we can't, no problem, we'll get our friendlies here."
Salim Moin, who has since left to take charge of Tampines Rovers, led Woodlands to a commendable fifth-placed finish last season and Stewart is hopes his new boys can continue to work hard.
"Salim did a great job with them last year and if we can replicate that I'll be very happy," he acknowledged.
"It's going be a big challenge because we've got quite a number of new players, but they've worked really hard in the short time I've been here and if they keep that hard work up throughout the year then we'll be okay."
Goal Singapore congratulates Darren Stewart on his win once again!