It has been a great season for Arsenal so far; the arrival of Mesut Ozil, surviving a tough Champions League group and, of course, sitting at the top of the Premier League table, two points clear of their closest rivals.
Little surprise, then, to see the players allowed some time off to enjoy themselves at Christmas with the squad taking to fancy dress for their festive bash and Lukas Podolski posting the results on Instagram.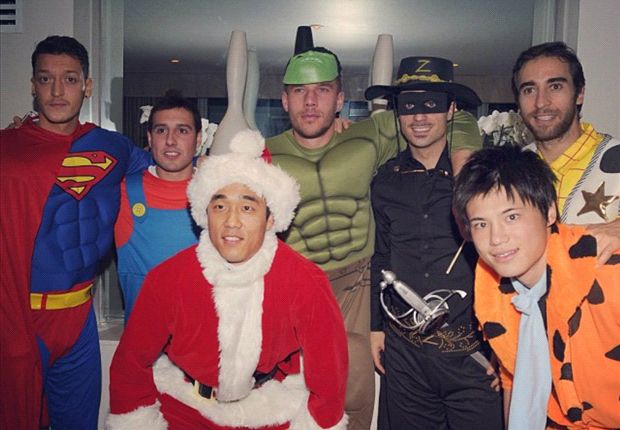 Fancy that | Not your usual team picture (Instagram)
The Germany international came as the Incredible Hulk and posed alongside Mesut Ozil, who opted for a Superman costume, Santi Cazorla, who came as Super Mario, and Mikel Arteta, who chose Zorro.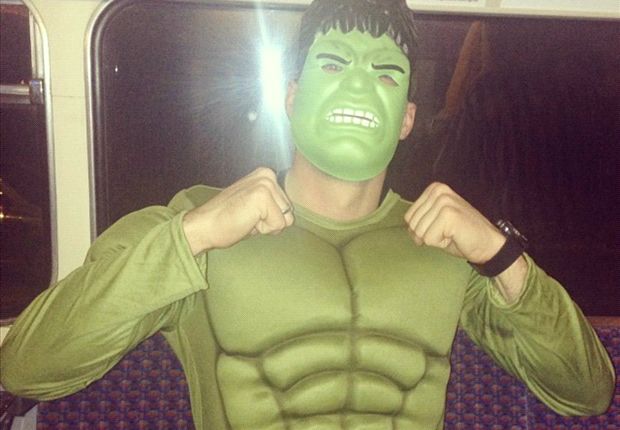 Don't make him angry | Podolski dresses up as Hulk (no, not that one)
Podolski, who wrote on Instagram: "Just on the way to our team dinner!", certainly looks fully recovered from a hamstring injury that has seen him sidelined in recent weeks.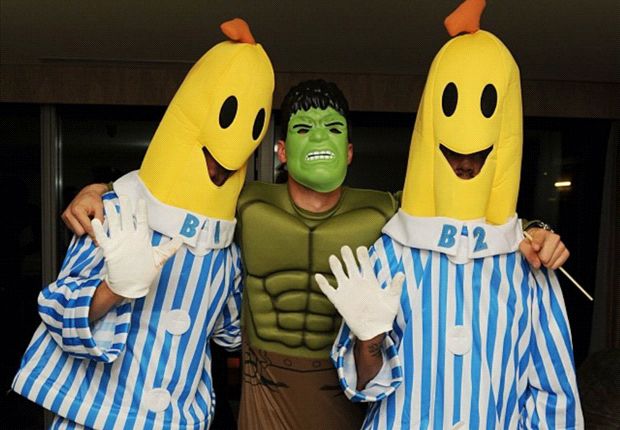 What a pair | Walcott and Gibbs get fruity
The German striker also posed alongside a pair of Bananas in Pyjamas and, in case you haven't guessed, yes; that is Theo Walcott on the left and Kieran Gibbs on the right.