SPECIAL
By Thana Wongmanee
From political conflicts within the Football Association of Thailand (FAT) to severe issues with scheduling and club licensing, 2012 was a roller-coaster year for Thailand.
Yet despite these troubles it was also a prosperous year on the pitch for Thai teams both domestically and internationally; one that sadly ended in disappointment when it was Singapore captured the AFF Suzuki Cup.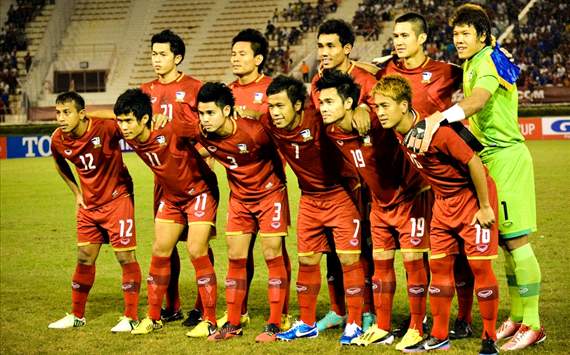 The War Elephants of Thailand regained their form little-by-little after German coach Winfried Schafer's arrival. The lack of friendlies as a result of conflicts with the country's domestic caused a stiff drop in their FIFA ranking, but Schafer's push for friendlies eventually resulted in tune-ups against sides such as Malaysia, Bhutan, and Bangladesh.
Yet Thailand performed exceptionally well at the AFF Suzuki Cup despite the less-than-ideal preparation. The group stage co-hosts remained undefeated until the first leg of the finals, when they lost 3-1 at Singapore. A 1-0 win in the return leg was not enough to capture the country's fourth title, but the runners-up finish was still a momentous achievement for a young and talented squad and their success marks a new dawn for Thai football.
DOMESTIC LEAGUES AND CUPS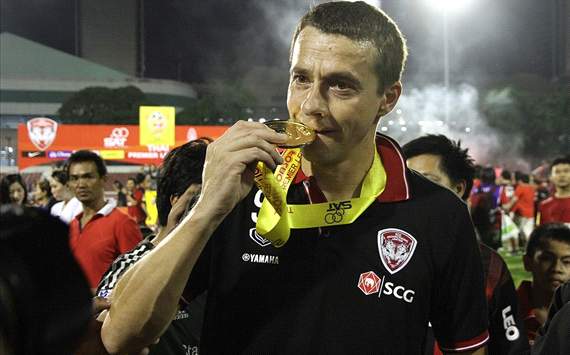 Domestic treble holders Buriram United were expected to again dominate the 2012 Thai Premier League, but Franck Ohandza's long-term injury had unexpected effects. Instead the champions were the invincible Muangthong United, who provided several feel-good story-lines throughout their undefeated season.
Piyaphon Bantao found his groove - and a spot on the national team - after relocating to right-back, while team-mate Mario Djurovski performed fantastically all year. But the man of the season was Teerasil Dangda, who set a new league scoring record in addition to winning the AFFSC's Golden Boot.
On the other end of the table, many observers were shocked by the relegation of Thai Port FC.
But while they faltered in the league, The Thunder Castle still secured a cup double by capturing the FA Cup and Toyota League Cup, earning a berth in the play-off round of the 2013 AFC Champions League in the process.
United performed admirably in this year's ACL as well, fighting toe-to-toe with the likes of Guangzhou Evergrande, Kashiwa Reysol and Jeonbuk Hyundai. In the AFC Cup, Chonburi FC reached the semi-finals before falling to eventual champions Arbil FC from Iraq.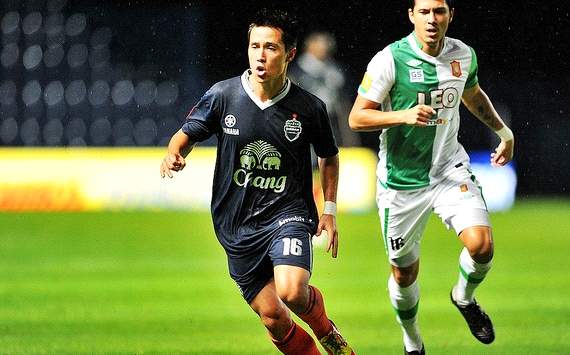 The season was marked by more returns than departures, with Surat Sukha and Anthony Ampaipithakwong returning to Buriram United from Melbourne Victory and San Jose Earthquakes respectively. But it's safe to say that Teerasil Dangda will not stay in his homeland for long as he's expected to test himself in European stage at some point in 2013.
PLAYER OF THE YEAR | Teerasil Dangda, Muangthong United and Thai National Team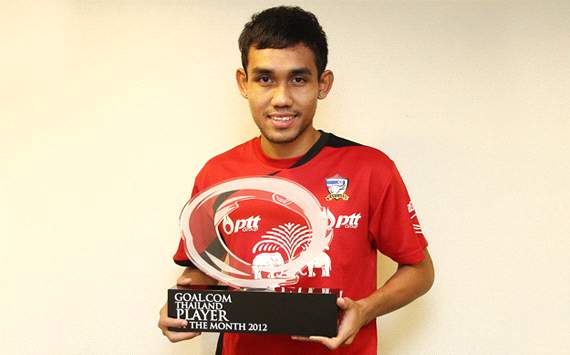 If Teerasil Dangda will leave Thailand to begin his European career as expected, this will have been considered the perfect farewell season. He became the top-scoring Thai player in TPL history when he recorded 24 goals on the way toward Muangthong United's unbeaten championship season.
The 24-year-old was also productive wearing his country's shirt, scoring five goals in the AFF Suzuki Cup. That Teerasil was unable to lift the championship trophy was the lone disappointment of his year.
MOMENT OF THE YEAR | War Elephants fall short in Suzuki Cup final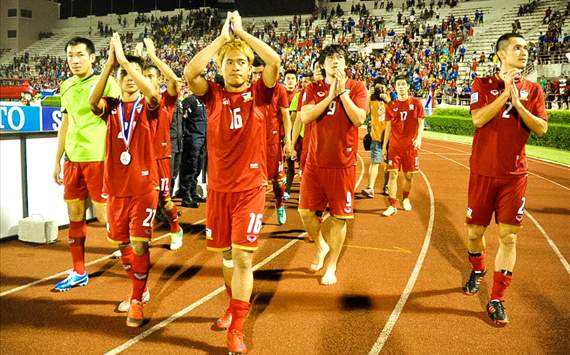 The mighty War Elephants were resurrected in the AFF Suzuki Cup 2012, recording three straight wins in the group stage and defeating the defending champions Malaysia on their march to the final. Tickets to the second stage were in short supply, with secondary markets seeing as much as a 600% mark-up.
But Thailand's efforts were ruined by a sloppy effort in Jalan Besar, when Singapore won the first leg by a 3-1 margin. Thailand needed two goals to turn the result around, and they surely deserved it with a non-stop attack in the December 22 match. A first-half goal from Kirati Keawsombat was not enough as the War Elephants failed to find a second goal. They may not have won the trophy, but they surely won the hearts of all Thai supporters.
WISHES FOR THAI FOOTBALL IN 2013

It's crystal clear that every single part of Thai football injected with professionalism is improving, as proved by several domestic clubs and the national team. We hope that the rise in standards will continue in 2013 especially FAT, and the Premier League. Domestic fixtures should be scheduled well in advance and no longer overlap with FIFA-sanctioned match dates, as with a tough Asian Cup qualifying group that includes Iran, Kuwait, and Lebanon waiting in the wings, Thailand will need as many friendlies as they can schedule.
Additionally, substandard clubs need to step up or step back in order to pave the way for the Premier League to develop further. But all in all, we believe 2013 will be an incredible year for Thailand!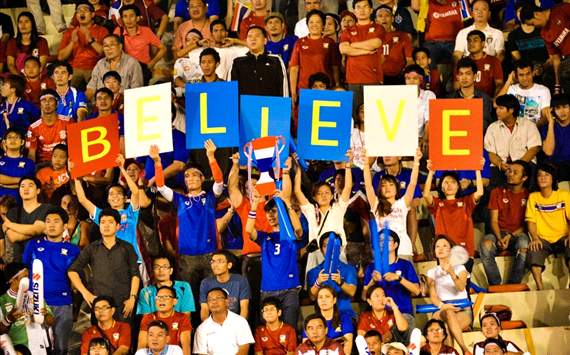 Check out the rest of 13 for '13: Saudi Arabia, Malaysia, Iran, Indonesia, India, Vietnam, Hong Kong