SPECIAL
By Eric Noveanto
Internal conflict within the Football Association of Indonesia (PSSI), parallel competitions, and unpaid player salaries are just a few examples of Indonesian football's 2012; these stains on the country's footballing history prevented the national team from progressing in several international competitions.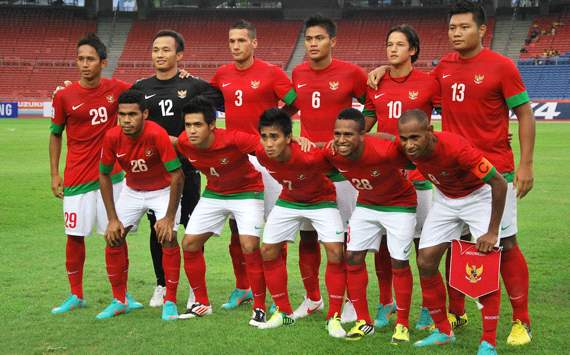 One result of the conflict between the country's FIFA-recognized football association (PSSI) and the rival shadow association (KPSI) was a literal carousel of national team managers, beginning with Alfred Riedl's dismissal. He was followed by Wim Rijsbergen, Aji Santoso, and finally Nil Maizal.
Indonesia suffered their most humiliating defeat ever in February when they fell 10-0 to Bahrain in a result that eliminated them from qualifying for the 2014 World Cup. The PSSI's struggles left them seemingly unable to schedule friendlies or call up players affiliated with the KPSI, leading to Indonesia's exit from the AFF Suzuki Cup after an inconsistent performance in the group stage.
Similar problems plagued the Under-21 national team, who failed to end the drought of trophies after losing 2-0 to Brunei in the Hassanal Bolkiah Tournament.
DOMESTIC LEAGUES AND CUPS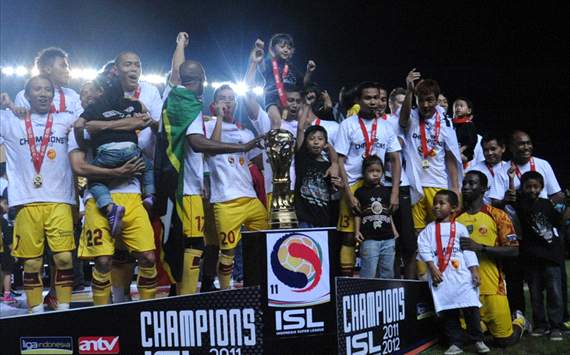 The presence of two associations also led to two professional leagues, as the PSSI's Indonesian Premier League squared off against the KPSI's Indonesian Super League. Two Sumatran clubs captured the league crowns; Semen Padang won the inaugural IPL while Sriwijaya FC Palembang captured the ISL. In the sixth annual Piala Indonesia cup tournament, Persibo Bojonegoro captured the first-ever trophy in their 63-year history.
In the AFC Cup, Arema FC broke through the group stage despite three losses after beating Vietnam's Navibank Saigon and Myanmar's Ayeyawady United on goal difference. They reached the quarter-finals before being eliminated by Al-Ettifaq.
2010-2011 ISL champions Persipura Jayapura earned admission to the 2012 Asian Champions League after a ruling by the Court of Arbitration for Sport, but did not reach the group stage after a 3-0 defeat at the hands of Adelaide United.
Both Semen Padang and Persibo Bojonegoro will participate in next year's AFC Cup after Indonesia was deemed unfit to participate in the ACL.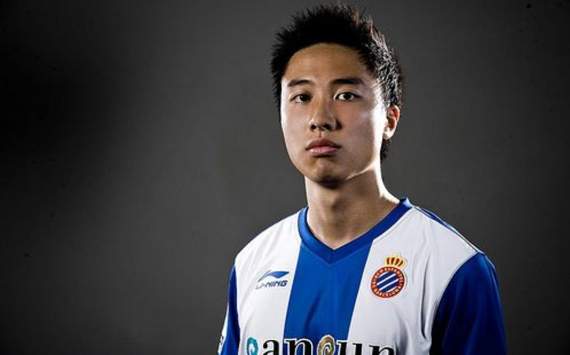 Youngster Arthur Irawan became the first Indonesian player in the Spanish Segunda Division after his promotion to Espanyol B. His success was followed by Netherlands-based players such as Stefano Lilipaly in Almere City, Tonnie Cussel in GVVV, Jhonny van Beukering in FC Presikhaaf and Raphael Maitimo in VV Capelle, who all solidified their place in their respective teams' line-ups.
Four Indonesian starlets also progressed in Belgium; Alfin Tuasalamony and Yandi Sofyan Munawar began to play on the first teams, while Syamsir Alam and Yericho Christiantoko are still looking for their break-through opportunities.
PLAYER OF THE YEAR | Bambang Pamungkas, Persija Jakarta and Indonesia National Team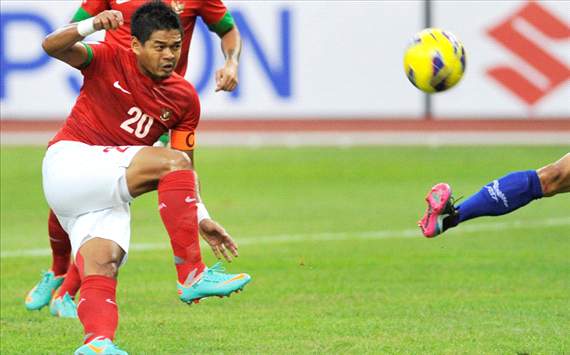 Following his dramatic retirement in 2011 as a result of strife within the PSSI, the country's most-capped player and top goal-scorer chose to return to Merah Putih for the AFF Suzuki Cup. Bambang wasn't successful in advancing Indonesia to the semi-finals but his presence still boosted the morale of a young and experienced side.
He also had a great season with the ISL's Persija Jakarta, scoring 16 goals in 33 appearances while leading his club to a fifth-place finish.
MOMENT OF THE YEAR | After AFFSC disgrace, a 'Christmas present' from FIFA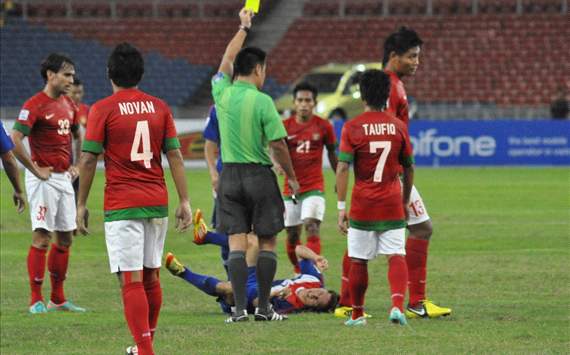 While it's arguable that their poor showing at the AFF Suzuki Cup was emblematic of Indonesia's year, the mid-December decision by FIFA's Executive Committee to postpone a suspension of the country's footballing status was all too representative of the problems that continue to plague the sport.
But after olive branches extended and withdrawn, Memorandums of Understanding written and rescinded, fan protests and frustrated players, the three-month grace period is yet another symbol of the damage Indonesia's grass-roots football has sustained. While a suspension from international competition might have forced all involved to once again make a serious effort at the bargaining table, instead the country's fans, players, and clubs will be left in limbo until at least March.
WISHES FOR INDONESIAN FOOTBALL IN 2013

Many Indonesian football fans surely agree that all of the problems which was occurred during 2012 must be ended in the upcoming years. An accord between the PSSI and KPSI would allow the national team to play at its best in the qualifiers for the 2015 Asian Cup as well as next year's SEA Games.
It speaks to Indonesia's passion for football that the country somehow supported two first divisions in 2012, but there isn't a soul in the country that would shed tears of regret upon a return to one top flight in 2013.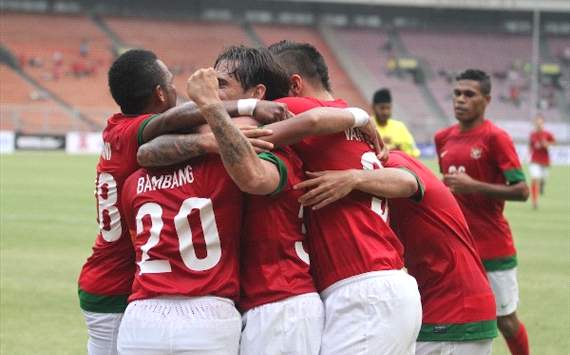 Check out previous 13 for '13 features: India, Vietnam, Hong Kong