The Dutch giants are keen to extend their relationship with the Indian FA by aiding their grassroot and academy programmes…
PSV Eindhoven are doing their bit for Indian football by playing a part in appointing Rob Baan as India's technical director for two years starting October 2011 as part of the three-way deal alongside the All India Football Federation (AIFF) and Oranje Sports Forum (OSF).
Peter Rovers, PSV's head of marketing, media and business development, was in India earlier this week and in an exclusive interview with Goal.com, he throws light on a plethora of topics ranging from their interest in the 169th ranked nation to a pre-season tour to this part of the world.
Goal.com: What brings you to India?
PR: Our visit to India is part of the development of our overall strategy to enhance PSV's position in Asia. Focus areas are next to India also Indonesia and Southeast Asia in general, while these are the main target markets for Philips, being our global sponsor since almost 100 years.
Goal.com: So far it's only been the Premier League sides and the big two of La Liga who have captivated the Indian audience. Where do you see brand PSV making its mark in India?
PR: PSV is renowned for its world class talent development program. Many international stars, like Ronaldo, Romario, Ruud van Nistelrooy, Park Ji Sung and Arjen Robben have played for PSV before they moved to the English Premier League or La Liga. We are willing to share our knowledge of talent development with AIFF, that has focused on grass roots and talent development in order to take Indian football in a 10 years plan to a higher level.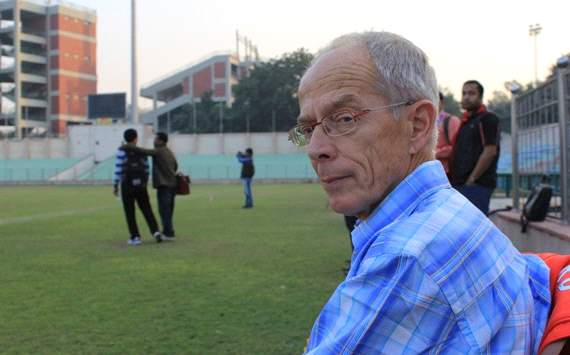 Rob Baan
Goal.com: Are you looking to build on the Dutch influence on Indian football lately with Rob Baan and Wim Koevermans already in the country?
"We are willing to enhance our relationship with the AIFF by contributing to their grassroots and academy program."

PR: We have monthly meetings with Rob Baan when he is back home in Holland visiting his family. We are willing to further enhance our relationship with the AIFF by contributing to their grassroots and academy program. That subject is on our agenda during the meetings with Rob Baan.
Goal.com: Given that the Portuguese Primeira Liga isn't the popular in India, Sporting Lisbon in their bid to make inroads into the Indian market, chose to sign the Indian captain (Sunil Chhetri) for their B side. Would PSV prefer to go the same way?
PR: No, PSV develops it's our own strategy and will choose for a different direction.
Goal.com: Can we expect PSV to visit the country as part of their pre-season tour?
PR: A visit to India is definitely on our priority list. However we have to find the right commercial partners to be able to organise such a trip in a responsible and viable way. Pre-season 2013 would be the first possible option for PSV, as the team will visit Thailand and Indonesia first, during the winter break in January 2013.