SPECIAL
By Yui Shing Chan
2012 marked another year of sensational events in Hong Kong football, from the sacking of national team coach Ernie Merrick to Japan's Yokohama FC setting up its 'branch' to participate in HK local league and Chan Siu Ki being released by South China. While their results weren't always spectacular, Hong Kong still showed great progress, and we'll review their activities in the first of Goal.com's 13 For '13.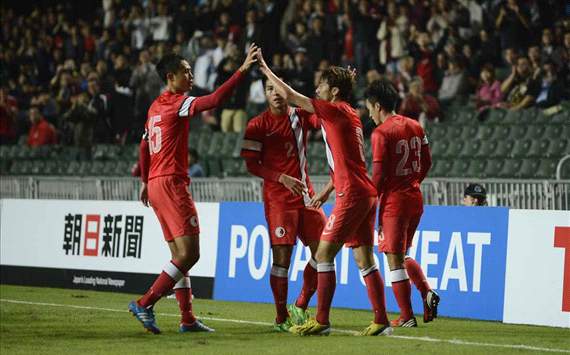 The Hong Kong national team was supposed to get a boost courtesy of Merrick, who took over in January. Unfortunately he was unable to meet those expectations, only lasting until October. In his ten months on the job Merrick attempted to 'evolve' Hong Kong's style of play, but came under criticism for his training methods and failed to win over his locker room.
Kim Pan-Gon, who has a fairly good reputation among players, was then named Merrick's successor. Under the directions of Kim in his debut match, Hong Kong managed to draw against Malaysia. The team failed to break through to the finals of the 2013 East Asian Cup in a group that was eventually won by Australia, but performed acceptably. While Kim has admitted that his side did not improve much in 2012, fans expect that progress will come in 2013.
DOMESTIC LEAGUES AND CUPS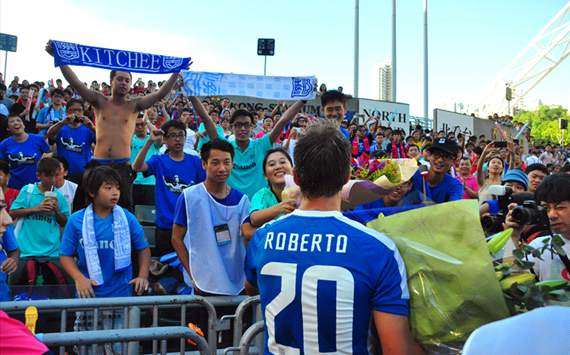 Kitchee, known as 'Hong Kong's Barcelona', experienced a historical run in the 2011-12 season by winning the Triple Crown of the First Division, FA Cup, and League Cup. While the team also reached the AFC Cup's Round of 16, they suffered an embarrassing 7-2 aggregate defeat to Shanghai East Asia FC in the Hong Kong–Shanghai Inter Club Championship. The result concerned many local football fans who are troubled by Hong Kong's perceived lack of competitiveness in Asia.
The First Division also welcomed its first foreign side as Japan's Yokohama FC founded their first sister club. While the move appears to be of financial benefit to the side, it's still sure to bring improvements by serving as an example to local clubs. Their signing of veteran Tsuyoshi Yoshitake should also provide young Hong Kong players with a valuable role model.
Leung Chun Pong and Chan Siu Ki started to play in the Chinese First League this year, and have already shown significant improvement in their fitness and competitiveness.
It's clear that Chinese Super League champions Guangzhou Evergrande have brought a new era to mainland China, and the country's football has developed dramatically in recent years. In addition to high salaries that Hong Kong clubs can't match, the island's players can surely benefit from the improved environment at Chinese clubs.
PLAYER OF THE YEAR | Chan Siu Ki, Sunray Cave FC and Hong Kong National Team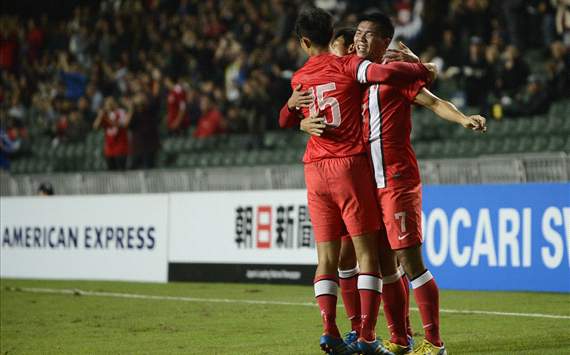 2012 was a dramatic year for Chan Siu Ki. After his worst-ever professional season he was let go by South China in May. But since he joined China League One's Guangdong Sunray Cave FC, the attacker has restarted his playing career.
Chan gained attention in the summer with a tremendous goal scored while playing against Beijing Baxy. In the East Asian Cup qualifying round, Chan was one of Hong Kong's best players, in particular with his physically superior performance against Guam.
Chan has improved across the board in finishing, physical fitness, and competitiveness. But while his shooting and passing skills are acceptable, he can still grow mentally as a player and will be looked upon to evolve even further in 2013.
MOMENT OF THE YEAR | Late goal stuns Malaysia in shock away draw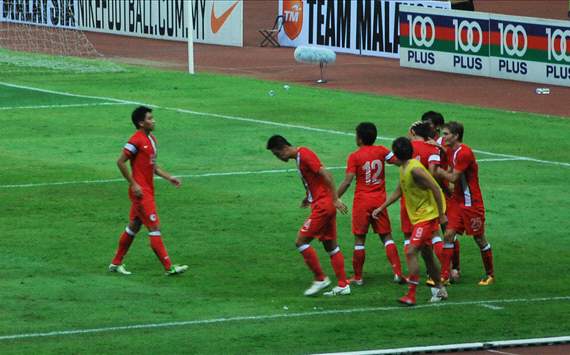 After the disgrace of losing to Malaysia at their home court of MK Stadium for the first time in 55 years, Hong Kong avenged themselves with a 1-1 draw at Bukit Jalil Stadium in Kuala Lumpur.
The match, part of Malaysia's warm-up for the 2012 AFF Suzuki Cup, was an even-tempered affair in the first half. But Malaysia firmly took control before the hour mark through Safee Sali's goal and seemed to have the result all but in hand with ten minutes remaining after Hong Kong captain Lee Chi Ho was shown a red card.
But a poor back pass by Aidil Zafuan allowed Lam Hok Lei to capitalise when he scored the equaliser in the 88th minute. It was a memorable result for the underdogs, and exposed the flaws in Malaysia's preparations for their Suzuki Cup defence.
WISHES FOR HONG KONG FOOTBALL IN 2013

Already Hong Kong's professional sides have shown improvement, and in 2013 fans will have even more fixtures to choose from as the league is expanded to twelve teams, including former champions Eastern Salon FC.
Though they will not be appearing in the East Asian Cup, manager Kim Pan-Gon will be called upon to continue the progress he's made in less than three months and further strengthen the national team.
Despite often finding themselves overshadowed by their mainland neighbours, it's safe to say that Hong Kong fans will have plenty to look forward to in the coming year.
Stay tuned to Goal.com Asia through the rest of the year for the rest of 13 in '13.