Tickets for the 2012 AFF Suzuki Cup final between Singapore and Thailand went on sale on Sunday morning and sold out within hours, as enthusiastic fans started queuing as early as Saturday night.
With Jalan Besar Stadium seating only 8,000 fans, the demand for tickets remains high and that has allowed scalpers to seize the opportunity for a quick profit.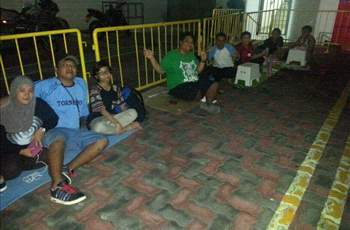 A quick look on online auctions sites like eBay and Facebook fan sites shows tickets being touted for as much as S$160 for two grandstand seats, more than three and a half times the original pricing, and S$100 for two gallery seats, a mark-up of almost four times.
A total of approximately 7,500 tickets were allocated for home fans who were allowed to purchase up to 4 tickets and the queue at the start of sale extended beyond the stadium premise. Gallery seats were sold out after just an hour and by the third hour the Football Association of Singapore (FAS) announced the close of sales as tickets for King George's Stand and Grandstand were snapped up as well.
During last year's World Cup Qualifier match against Malaysia, tickets were touted online for as much as S$400, with fans clamouring to catch the heated rivals in action.
The resale of tickets for events is not illegal by Singapore's laws but is dependent on the terms and conditions of purchase. It is believed that the tickets for the AFF Suzuki Cup Final have conditions stating the prohibition of resale, hence making the online touting illegal.
As touts began advertising on the official Facebook page of FAS, it prompted an official statement from the local football governing body on Tuesday evening.
The statement read: "FAS wishes to reiterate that ticket touting or the resale of tickets for profit on Internet sites is illegal In addition, we would like to highlight that any user that posts comments on the official FAS Facebook Page touting sales of match tickets or seeking match tickets for higher prices will be banned and their comments deleted.
"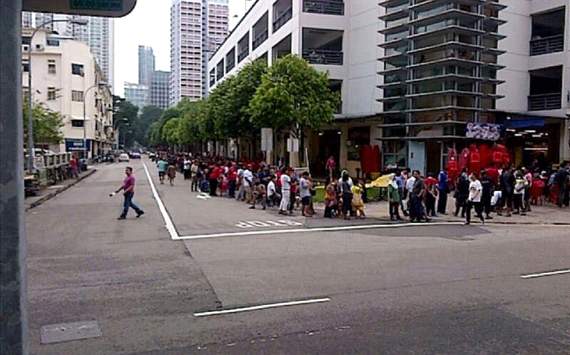 When approached by
Goal.com Singapore
, a local football fan who chose to remain anonymous, stated that despite the high prices being touted, he may still choose to purchase a set of tickets for his family.
"This is a cup final after all, and it's the school holidays as well, so it's something I'd like to bring my family to watch," said the Singapore fan.
"The price is high, but what choice do I have?"
The final will be telecast LIVE on Mediacorp Channel 5 on Wednesday evening. The return leg is schedule to be played on Saturday, December 22 in Bangkok, Thailand.
Both Singapore and Thailand are in contention for a record fourth title.