By Donny Afroni
| | | |
| --- | --- | --- |
| | Indonesia | |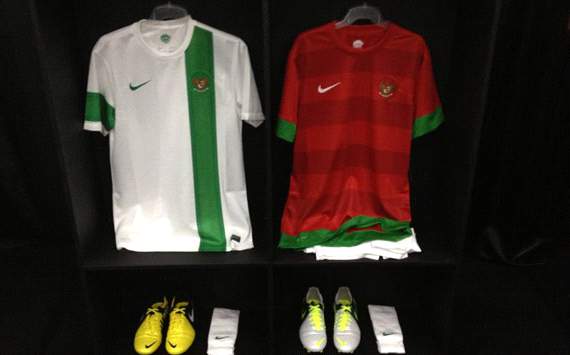 Indonesia has no set formation for the Cup, and could utilize both 4-2-3-1 and 4-4-2 tactics. Veterans Bambang Pamungkas and Ellie Aiboy will lead the team along with several starlets and mixed-heritage players such as Andik Vermansyah, Tonnie Cussel and Jhonny van Beukering. On the whole, this year's squad has plenty of new faces.
| | | |
| --- | --- | --- |
| Bambang Pamungkas | Elie Aiboy | Andik Vermansyah |
| | | |
| The most-capped player and top goalscorer of Merah Putih, his presence in this tournament could boost the whole team morale. | Indonesia's team captain. Despite being the oldest player at 33, his experience is more than enough to lead the team. | Considered the 'Indonesian Messi' by some due to a similar physique and playing style. He is undoubtedly considered to be one of Indonesia's greatest talents. |
Nil Maizar
The Payakumbuh-born tactician was appointed as national team coach earlier this year. His coaching style relies on the collectivity of team; his quality has been proven during his time at the helm of Semen Padang, when the club reached fourth place in the 2010-11 Indonesia Super League with an unbeaten home record.
| | | |
| --- | --- | --- |
| YEAR | GROUP RANK | TOURNAMENT RANK |
| 1996 | 1 | 4th |
| 1998 | 2 | 3rd |
| 2000 | 2 | Runner-Up |
| 2002 | 2 | Runner-Up |
| 2004 | 1 | Runner-Up |
| 2007 | 3 | Group Stage |
| 2008 | 2 | Semi-Final |
| 2010 | 1 | Runner-Up |
| | | | | |
| --- | --- | --- | --- | --- |
| Date | Venue | Match | Event | Score |
| 16/10/2012 | Hanoi | vs Vietnam | Friendly | D 0-0 |
| 26/09/2012 | Bandar Seri Begawan | vs Brunei | Friendly | W 5-0 |
| 15/09/2012 | Surabaya | vs Vietnam | Friendly | D 0-0 |
| 10/09/2012 | Jakarta | vs Korea DPR | Friendly | L 0-2 |
| 05/06/2012 | Manila | vs Philippines | Friendly | D 2-2 |
| 29/02/2012 | Manama | vs Bahrain | ACQ | L 0-10 |
| 15/11/2011 | Jakarta | vs Iran | ACQ | L 1-4 |
| 11/11/2011 | Doha | vs Qatar | ACQ | L 0-4 |
| 11/10/2011 | Jakarta | vs Qatar | ACQ | L 2-3 |
| 07/10/2011 | Kuala Lumpur | vs Saudi Arabia | Friendly | D 0-0 |