Goal.com's guide to the Thai venues for the 2012 AFF Suzuki Cup
By Phalaphong Junumporn
Location:
24 Ramkhamhaeng Street
Hua Mak, Bang Kapi
Bangkok, Thailand
Opened:
1998
Architect:
Faculty of Architecture
Chulalongkorn University
Owner:
Sports Authority of Thailand (SAT)
Surface:
Grass
Capacity:
55,000
Matches:
Vietnam vs. Myanmar, Thailand vs. Philippines, Vietnam vs. Philippines, Myanmar vs. Thailand, Thailand vs. Vietnam
Designed by the Faculty of Architecture at Chulalongkorn University, the 55,000-seater Rajamangala Stadium is Thailand's biggest sports venue. It was constructed in 1998 as part of the 13th Asian Games, when it boasted a capacity of 65,000. In addition to the football field, the stadium features an athletic track and other facilities. Rajamangala is used for major sporting events in Bangkok (including the upcoming Race of Champions), concerts, and location shooting for film and television.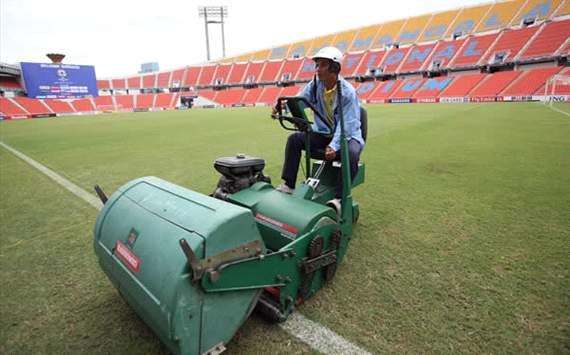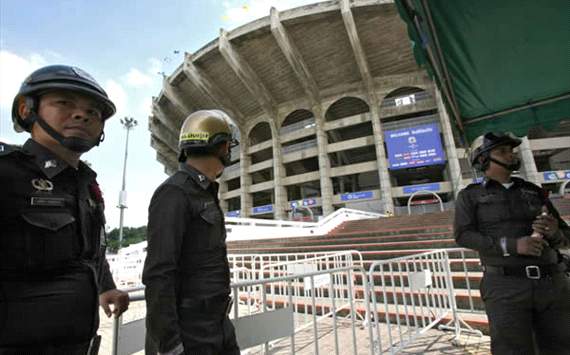 Unfortunately, Rajamangala Stadium lacks convenient train/subway access, making a bus from the Hua Mak Skytrain station the easiest way to travel there. The bus numbers are the following:
Non-air conditioner bus: 22 58 60 61 71 92 93 99 109 113 115 122 207
Air conditioner bus: 1 14 92 137 512 520 545
ปอ.พ. (Premier Metro Bus): 3 4 7 10 15 17
Travelers should be advised that delays are likely to occur on competition days due to usually-congested Bangkok traffic and narrow roads. We recommend traveling early and planning to arrive at least two hours before kickoff.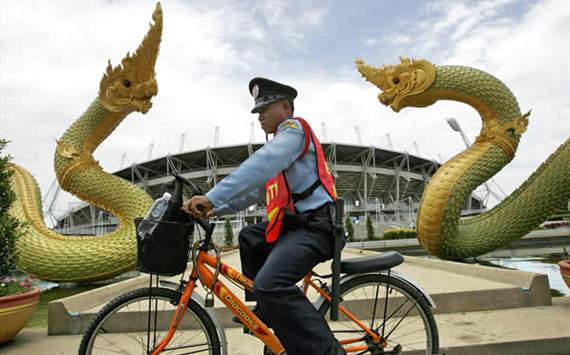 Location:
Udon Ratthaya Expy
Muang Thong Thani, Pak Kret
Nonthaburi, Thailand
Fact:
Until 2009 it was previously named Thunderdome Stadium,
2009 - 2012 Yamaha Stadium.
Surface:
Grass
Owner:
Sports Authority of Thailand (SAT)
Capacity:
17,500
Matches:
Philippines vs. Myanmar (30 November); semi-final and final (if Thailand qualify from the group stage)