KUALA LUMPUR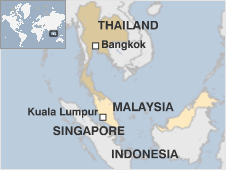 QUICK FACTS
Most populous city in Malaysia, with 1.6 million residents
Considered an 'alpha' world city and an economic hub of the region
Dates back to 1850s
Seat of the National Parliament
Was once home to the world's tallest buildings
Is the sixth-most visited city in the world
By Prem Kumar Subramaniam
Kuala Lumpur is situated midway along the west coast of Peninsular Malaysia, at the confluence of two major rivers; the Klang and Gombak Rivers, thus the name Kuala Lumpur (literally, 'muddy confluence'). It is the federal capital and has a population of 1.6 million people. Greater Kuala Lumpur or more commonly known as the Klang Valley is home to 7.2 million inhabitants.
The city's most famous landmark is of course, the Petronas Twin Towers. With its height of 1,453 feet, the world's tallest twin buildings rise above the skyline of Kuala Lumpur.
Malaysia Tourist Information Complex (MATIC)

A good place to start your visit is this one-stop information centre, which provides a general picture of what the city has to offer as a whole. There is a restaurant in the right wing of the building for those eager to sample local delicacies, and cultural performances are held daily.
National Zoo

Situated thirteen kilometers to the north-east of the city is the National Zoo. With hundreds of different species of animals, birds, and reptiles on show, it is definitely a place for animal enthusiasts. Open daily from 9am to 6pm.
Central Market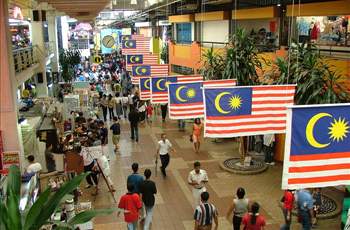 Formerly a wet market, it was turned into a culture, arts and crafts centre by the Malaysian government about fifty years ago. Travelers can shop for distinctly Malaysian souvenirs such as batik paintings and shadow puppets. If you're hungry, head up to second floor, where a food court hosts an array of local and international cuisine.
The Kuala Lumpur Tower

Primarily used for communication purposes (it is the seventh tallest telecommunication tower in the world), the tower is also the highest viewpoint in the city that is open to the public. Take an elevator to the upper floor to dine at a revolving restaurant while enjoying a panoramic view of the city.
Bukit Bintang
Stylized as Bintang Walk or Starhill, this is the capital of shopping and entertainment in the city. It has long been Kuala Lumpur's most prominent retail belt and houses many landmark shopping centres, al-fresco cafés, swanky bars, night markets, as well as hawker-type eateries. This area is popular among tourists and locals, especially the youths.