Kwon Oh Son (Brunei):
Good game, I'm satisfied and congratulations to my players.
Loss to Laos was unfortunate and decisive; tonight we knew we had no chance to go through, but we tried very hard.
The referee tonight was Japanese as Laos team's coach is, there is a bit of a conflict of interests, not sure it was a good decision (to have him refereeing our game).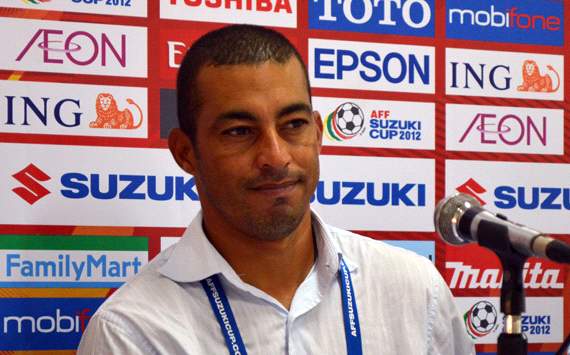 Emerson (Timor Leste)
This is football, every time it delivers surprises, but I am very, very happy with my players. They worked hard together every game. Congratulations also to Laos and Myanmar, good luck to them for a good continuation of the tournament. I need to congratulate the Suzuki Cup for the organization, you did a great job.
Sometimes you need more luck, the referee got a bit confused, in the first half he gave only one minute of extra time, but that is no excuse - again this is football, in first half we did not do that well. The players are frustrated but they must know that they have won the respect of Asian football. This will be a special memory for our people; because of football our people could forget their problems for a while. Thanks again to everybody.