Hok Sochetra (Cambodia):
"My player did well today, but they were a bit unlucky. I think we had chances to score tonight so I think, I don't know how else to say it. Just unlucky.
Today we did much better than in the previous game, all my players all worked very hard. It was still very hot, and I think I made a mistake, because we prepared for this tournament by practicing in the evenings, in cooler weather. We are not used to this heat.
It will be hard to qualify, of course, but we will do our best in the next games, you can be sure. About tonight, again, all I can say is that we were unlucky."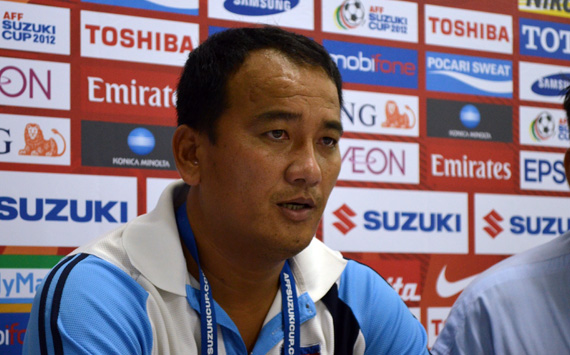 Koicji Kimura (Laos):
"Today we were not as good as I hoped, but we got the win. We tried to play fast-paced football, but tonight it was very hot, although kick-off was at 6pm.
Individually, we have many good players but as a team, we must do better in the next games.
If Cambodia would have scored a goal when they had their chances, we would have seen another kind of match. We had a bit of luck, but it is part of the game. This is football!"