Millions of South East Asian football fans will be tuning in on the AFF Suzuki Cup 2012 draw which will take place in Chaturathit Ballrom hotel Golden Tulip Sovereign, Bangkok, Thailand tomorrow. Winning the region's most prestigious football tournament has become a fixation and all teams will be out with all guns blazing.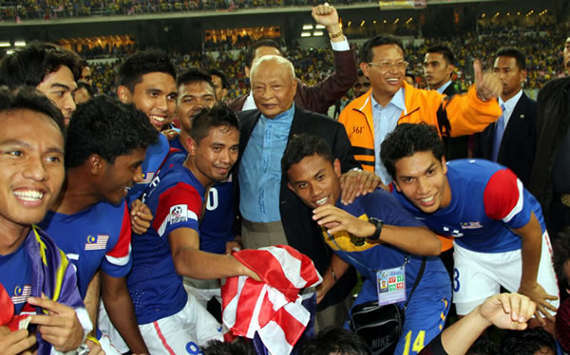 The Malayan Tigers rose to the occasion and defeated Indonesia for the title two years ago. It was the first Suzuki Cup title that Malaysia has won since the inauguration of the AFF-organized tournament in 1996. The win generated euphoria among the Malaysian football fans.
The ninth edition of the competition will be hosted jointly by Malaysia and Thailand. As group stage hosts, these countries will be in separate groups. Eight finalists will be divided into 4 pots of 2 nations each based on the team rankings during the draw.
The first pot will contain the names of Malaysia and Thailand while Indonesia and Vietnam will be in the second pot. Singapore and the recently emerging Philippines will be in the third pot while the fourth pot will be for the two qualifying nations.
The qualifying competition will be held in Myanmar from 5 October to 13 October and will be contested by five countries; Myanmar, Laos, Cambodia, Timor Leste and Brunei where the top two winners will book their place in the final rounds.
Since its inception in 1996, the total viewers of the competition have shown a rapid and steady increase with the previous edition of the competition which was held in Vietnam and Indonesia pulled an amazing 192 million viewers in South East Asia.
With the advantage of playing as hosts, Malaysia will be eager to defend their prized crown while Thailand will look to reclaim their reputation as the giants of South East Asian football.