The new home of
Olympique de Marseille
is beginning to take shape as Stade Velodrome's €150 million [£125m] redevelopment continues.
The Nouveau Stade Velodrome, which is set to hold 80,000 spectators, is being constructed ahead of the Euro 2016 finals to be held in France.
While plenty of construction work in and around the site remains incomplete, the framework for the new ground - complete with a stunning undulating roof - is already an impressive sight, as these pictures below show.
Take a look at our selection of the latest shots from Marseille's new home...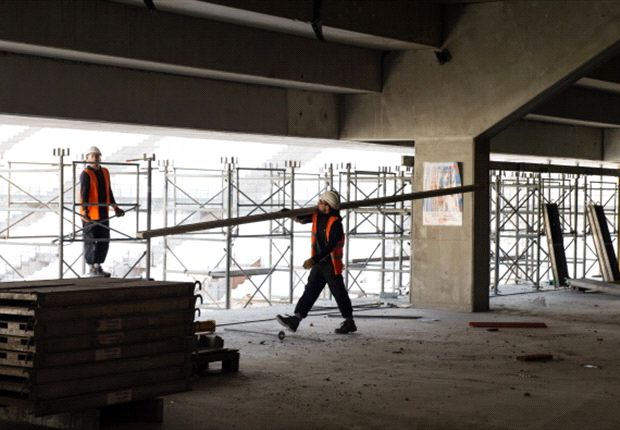 Hi-ho, hi-ho | Work is under way to get the new Stade Velodrome ready for 2014-15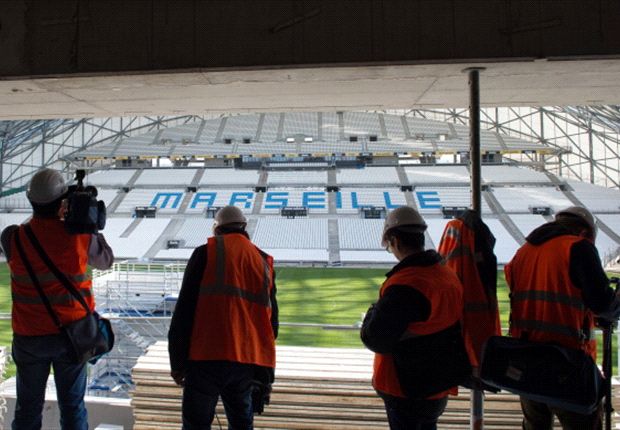 Caught on camera | Workers film the opposite stand, which looks in great shape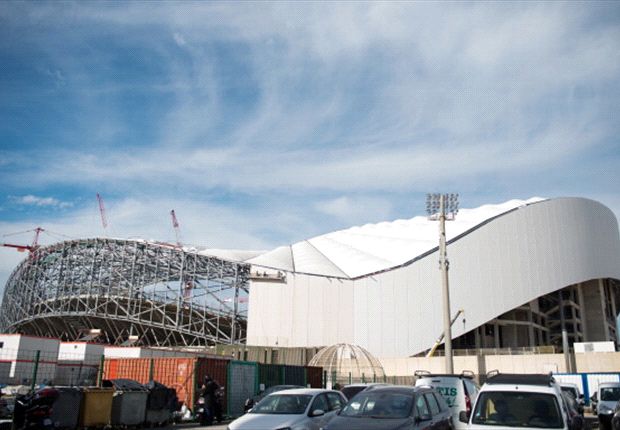 Bare bones | The skeleton of the ground can be seen here alongside completed sections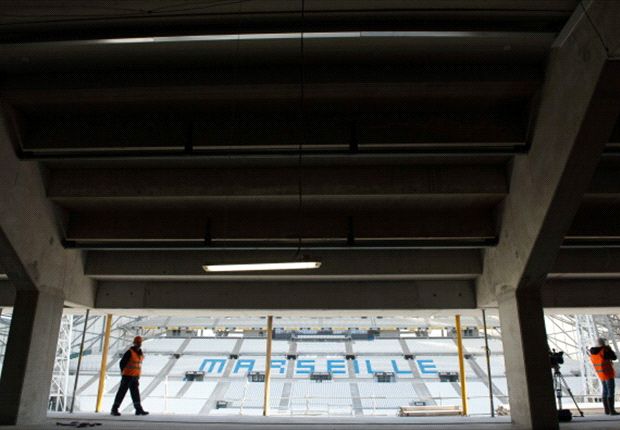 Pole position | The stadium is set to be used at Euro 2016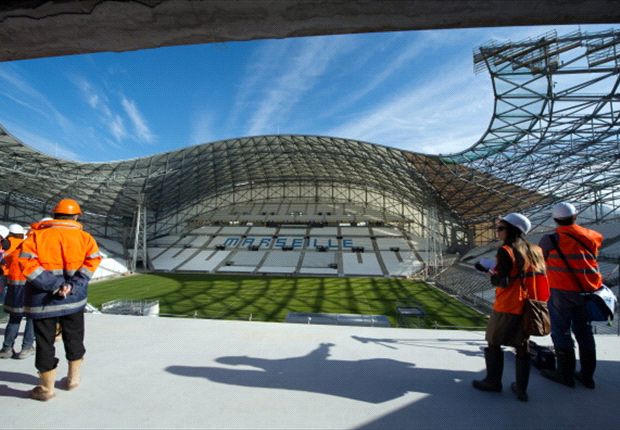 Curvy beauty | The undulating roof is unquestionably good-looking from this angle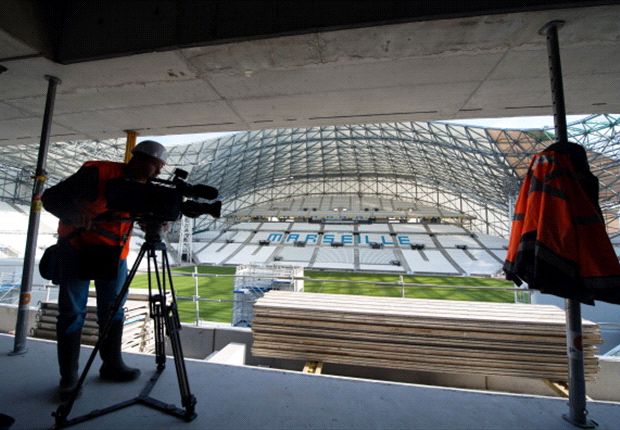 Budget breaker | The new stadium cost a whopping £224m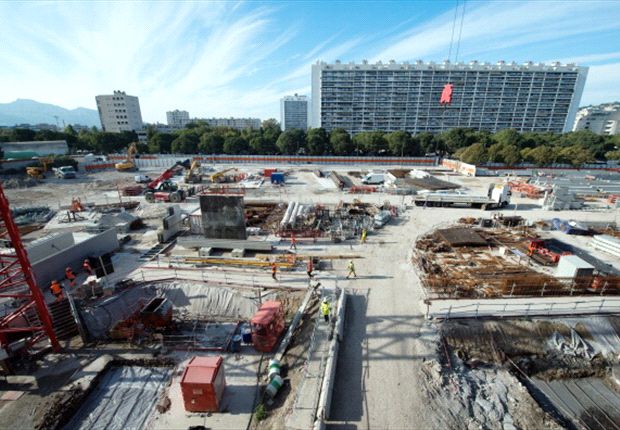 Extensive & expensive | The area around the ground is being renovated too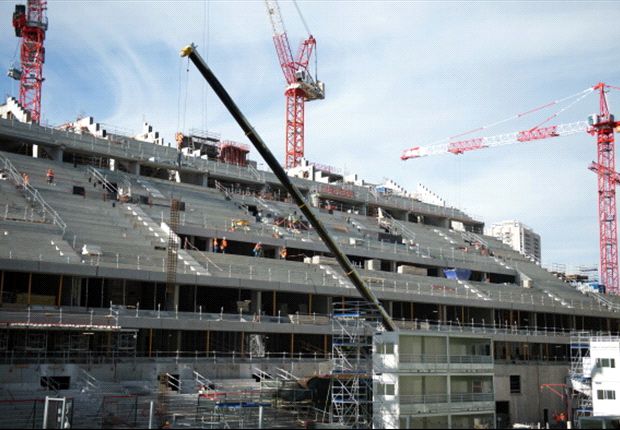 Work work work | Parts of the stadium might look great, but there is still a way to go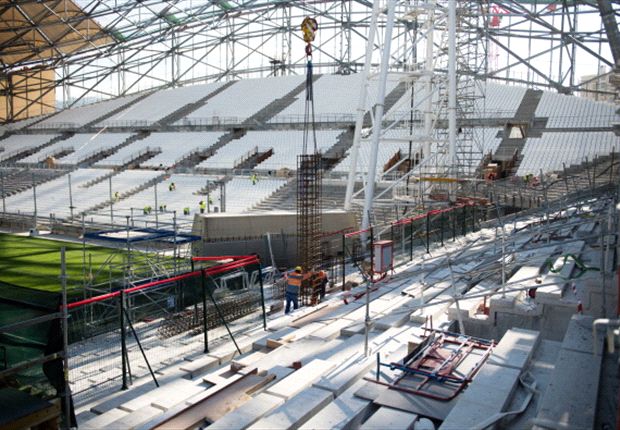 European endorsement | Uefa boss Michel Platini has branded the new Stade Velodrome "beautiful"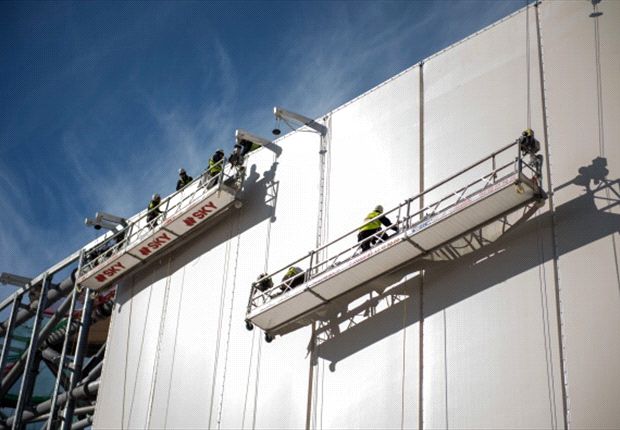 Suspended subs | The new substitution benches are yet to get health & safety approval...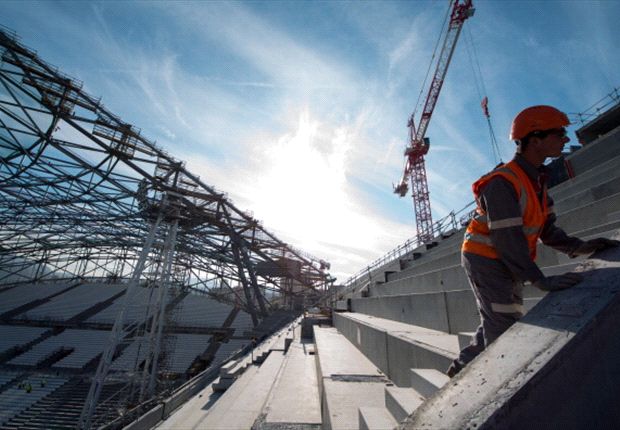 Not long now | This south corner should look different by the end of November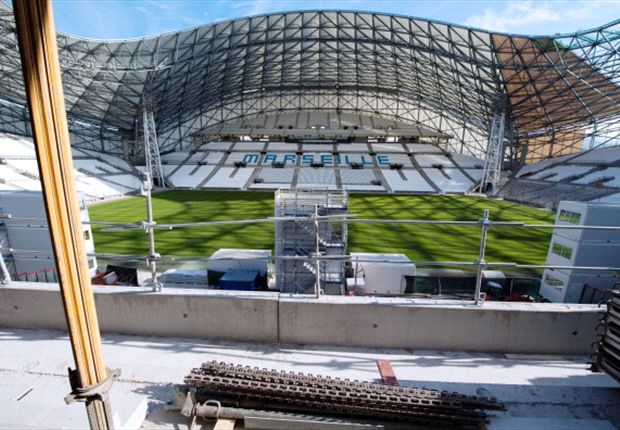 Olympique de Magnificent | Marseille's new ground will certainly not be an eye sore