The Costa Rica goalkeeper emerged as the hero of the night when he saved Theofanis Gekas's penalty, sending his team through to meet the Netherlands in the quarter-finals
Keylor Navas has performed extraordinarily in the World Cup, where he has exhibited all his Inner Steel. The Levante player was one of the best goalkeepers in La Liga last season and entered the tournament confident of his nation's chances in Brazil, although he was still largely unknown by many.
But everyone certainly knows his name now after his commanding displays in Costa Rica's goal. The 27-year-old has saved 14 of the 16 shots on target he has faced at the World Cup so far, including the shootout stop, making for an impressive 87% save ratio.
There are very few shot-stoppers who are so quick and his speedy reflexes and fast recovery time make him truly impressive between the posts. The Greek goal was the first non-penalty strike conceded by Costa Rica at the tournament, who had kept clean sheets against Italy and England.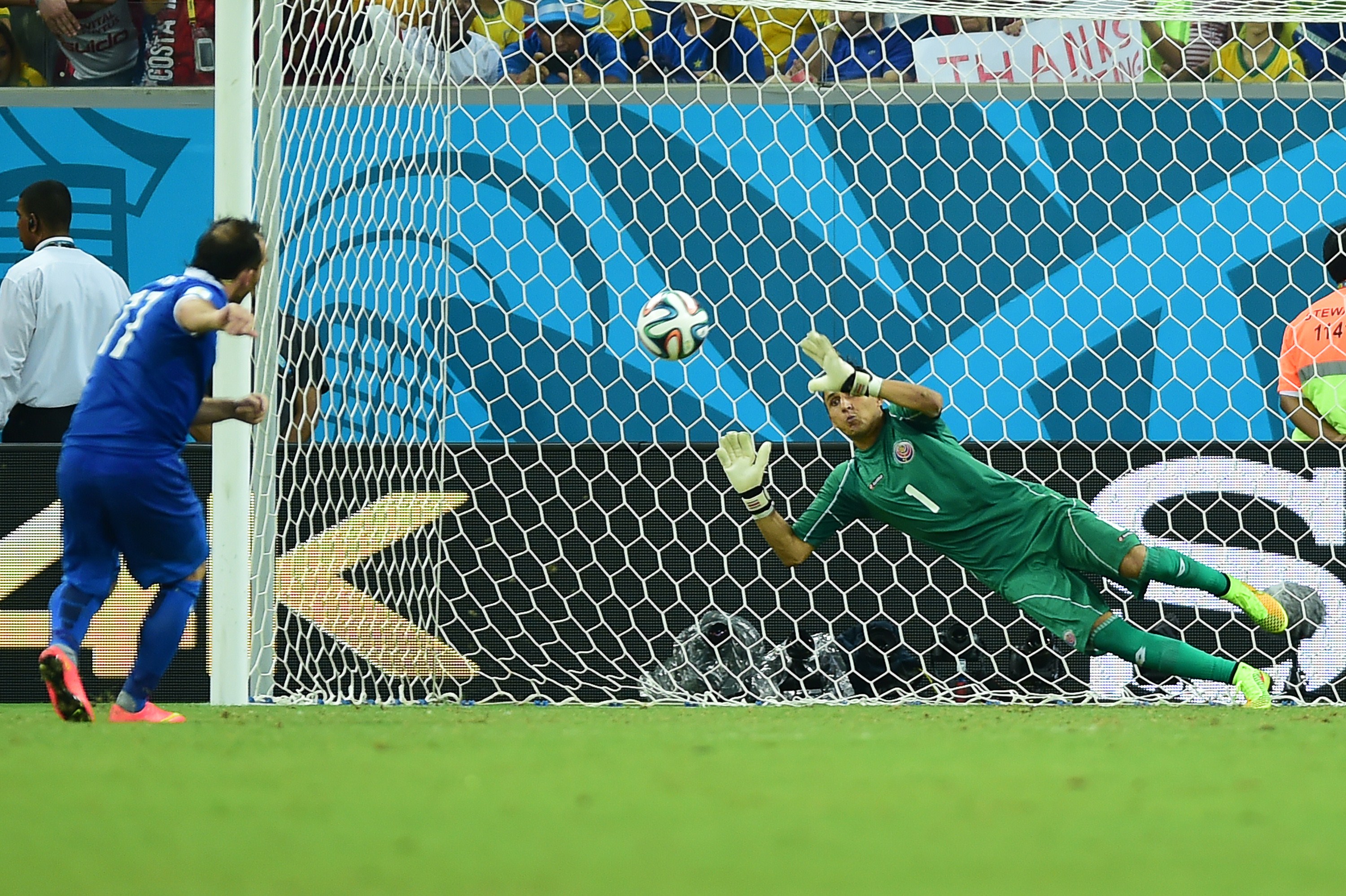 Navas denies Gekas from the spot
That equaliser was the only goal Navas would let in all night as the game went into extra time and finished 1-1, despite Los Ticos going down to 10 men in 55 minutes and being besieged by the Greece attack in the extra 30 minutes.
The Costa Rican goalkeeper continued to pull off crucial stops as Greece piled on the pressure and emerged as the savior of the night when he blocked Theofanis Gekas's penalty in the shootout, displaying a true Moment of Steel.
In football, just as in shaving, the best outcome is determined by precision. When the smallest details make the biggest difference between winning and losing, a mental and physical toughness is needed – a true show of Inner Steel. For football fans who are driven by their passion and their own inner steel, Gillette introduces the Special Edition Brazil Team Razor - available at stores nationwide now for a limited time only.
To find out more about the Gillette Special Edition razor, fun in-store activities and details of prizes to be won, visit www.facebook.com/GilletteSingapore.