The European powerhouses scored twice in extra-time to set up a quarter-final date with France, but it was Algeria's determined foxes who were the true warriors of the night
COMMENT
By Afifah Ariffin | Goal Singapore
Germany
went into the match as the undoubted favourites and although they emerged victorious in Porto Alegre, it was
Algeria
who ended up stealing the show.
The African underdogs have a majority Muslim squad who are currently observing the fasting month, but that did not stop them from putting up a resilient display of football and persevering through to the very last second.
The Fennec Foxes, who made it past the group stages for the very first time, will be extremely proud of their performances in Brazil, while
Die Mannschaft
progress on to meet France in the quarter-finals of the
World Cup
.
Game of missed chances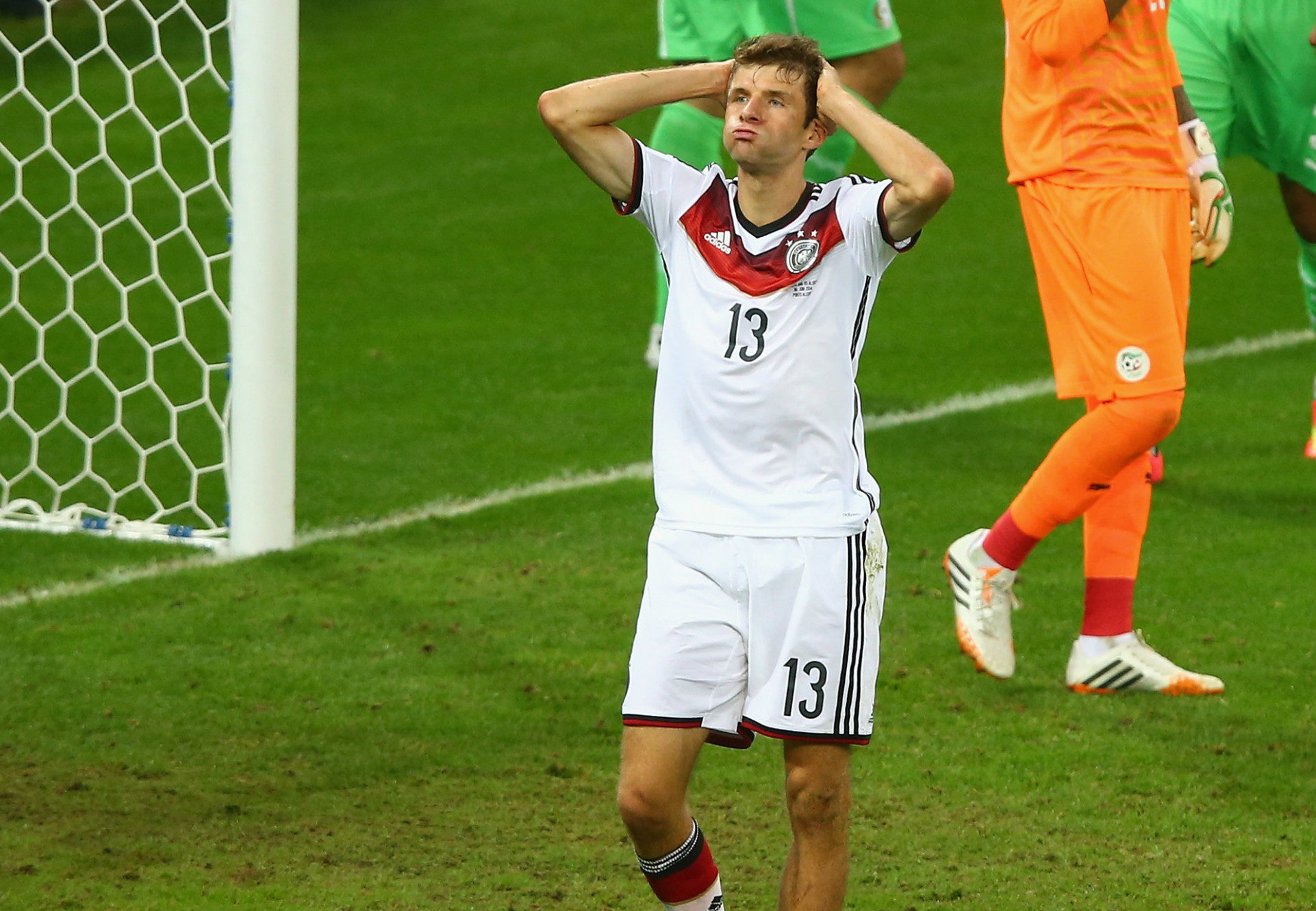 It was as frustrating as it was pulsating. Germany were expected to put on a spectacle filled with goals, given that they were coming into the game as the obvious favourites. But the men in white, who scored a total of seven goals in the group stage, failed to wrap up the game after 90 minutes, sending the teams into extra-time.
Nobody expected Algeria to put on such a tough fight against Germany. Coming into the match as the clear underdogs, they tested Germany's defence as they sieved through the midfield to provoke goalkeeper Manuel Neuer on multiple occasions.
Thomas Muller, Germany's top scorer of the tournament with four goals to his name, missed several clear chances and will have to find his scoring boots against France in order to remain in the race for the Golden Boot.
Algeria had a total of 10 shots at goal, while Germany had a staggering 28 chances, before they finally broke the deadlock through an Andre Schurrle goal within the first two minutes of extra-time.
Très bien fait, Algeria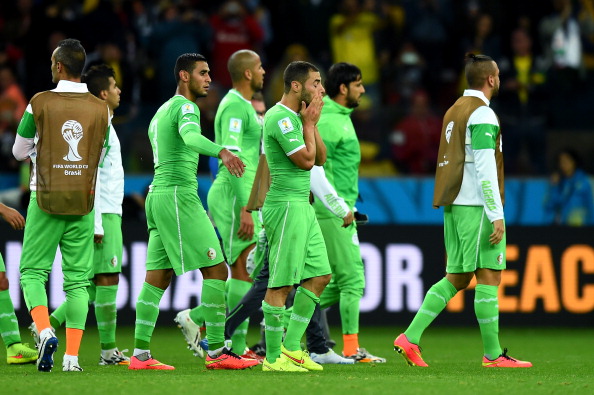 Algeria, the last of the African teams, can bow out of the tournament with their heads held high. This is the first time that Algeria have progressed past the group stage in the four times that they have participated in the World Cup finals.
Vahid Halilhodzic's side should be proud of their performance last night, as they gave juggernauts Germany a genuine run for their money and pushed them to their limits, playing like heroes to the very last second.
The Fennec Foxes' defensive diligence was impressive throughout, as they contained a seemingly dangerous German attack. The backline was quick, sturdy and disciplined as skipper Rafik Halliche led with exemplary distinction. Goalkeeper Rais M'bolhi was a star for the African underdogs, exhibiting a stellar performance as he blocked out Germany's numerous attempts.
Even when they were 2-0 down with barely minutes to go, Algeria refused to give up until the final whistle was blown. Adbelmoumene Djabou hit home a consolation goal and they quickly scrambled back to the kick-off spot, optimistically determined to get themselves an equaliser in the final minute of extra-time.

That could even had occured if Islam Slimani managed to get more power on his looping header in the final seconds. What spirit, Algeria!