This seemingly insignificant strike by a Mexican player drew the biggest response on social media ahead of all other goals from the tournament in Brazil
Lionel Messi might have stopped time with his match winning strikes for Argentina but it was not enough to get football fans talking on social media.
Perhaps the Argentinian's goals had left everyone speechless, as it was Mexico's Javier 'Chicharito' Hernandez who takes the accolade for the most talked about goal at the World Cup from the Group Stage.
Hernandez, came off the bench against Croatia, in Mexico's final group match on June 23, to set-up one goal and grab another to help his side to a 3-1 win.
The third and final goal for Mexico, scored by Hernandez in the match made the biggest impact on Facebook.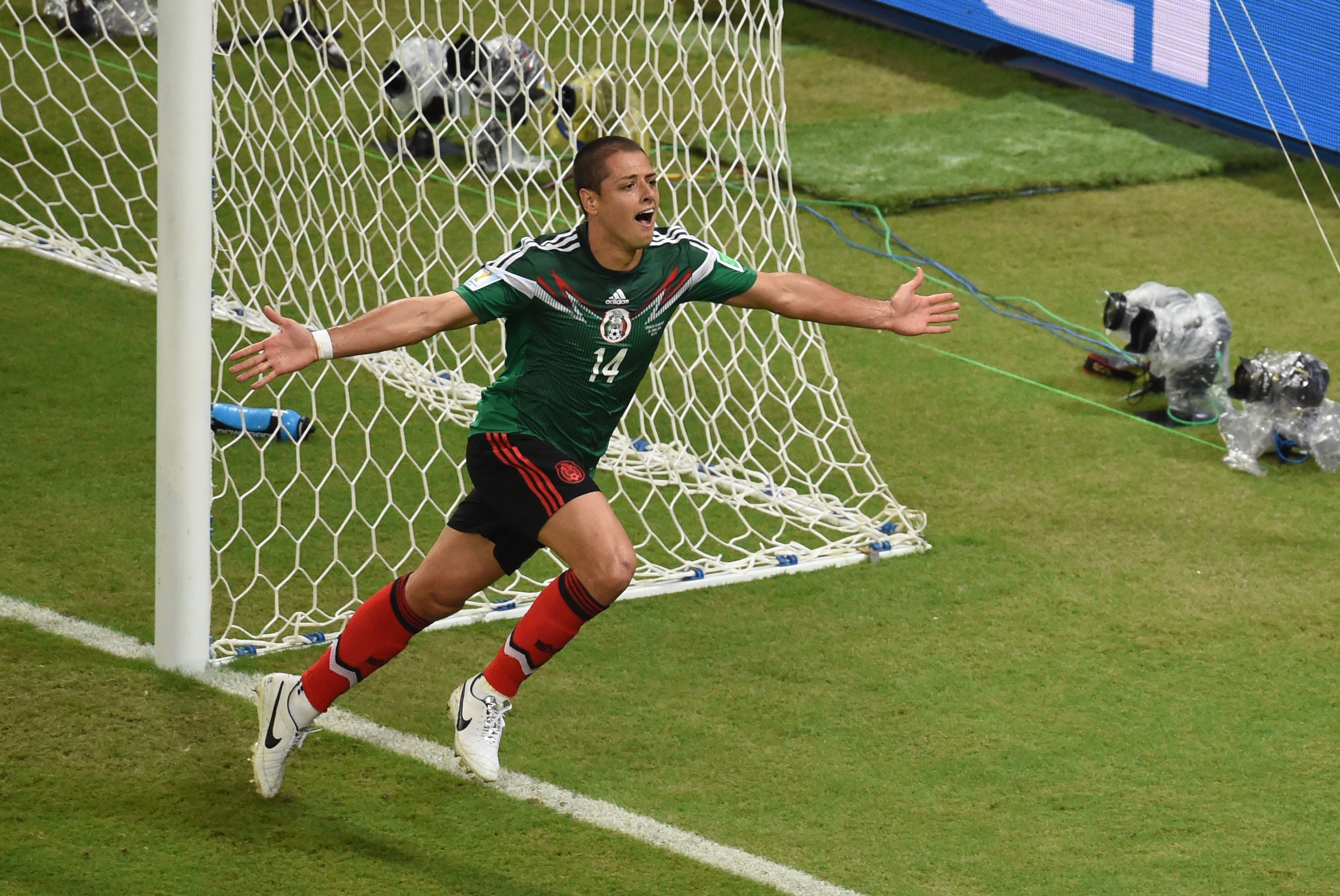 Oddly, the top nine Group Stage goals that received the most mentions on Facebook were all from Group A fixtures, with Diego Godin's goal for Uruguay against Italy rounding off the Top 10.
Following Hernandez, the next four most mentioned goals were from Neymar, accounting for every strike the player has made so far in his World Cup campaign.
His first goal, which tied the game against Croatia in the opening match on June 12, was second, followed by his first against Cameroon.
Unsurprisingly, Brazil's opening match against Croatia that kicked off the tournament, took top spot as the most talked about match from the Group Stage. Germany's 4-0 rout of Portugal made second.
Top 10 Group Stage Goals on Facebook
1. Javier "Chicharito" Hernández seals Mexico's win over Croatia with a goal to make it 3-0 (June 23rd)
2. Neymar Jr. scores his first World Cup goal, bringing Brazil level with Croatia 1-1 in the tournament opener (June 12th)
3. Neymar Jr. scores in the 17th minute to give Brazil a 1-0 lead over Cameroon (June 23rd)
4. Neymar Jr. converts the questionably-awarded penalty kick to give Brazil a 2-1 lead over Croatia (June 12th)
5. Neymar Jr. nets his second goal against Cameroon, restoring Brazil's lead 2-1 (June 23rd)
6. Andrés Guardado doubles Mexico's lead over Croatia 2-0 minutes after they opened the scoring (June 23)
7. Captain Rafa Marquez puts in a header off a corner kick to give Mexico a 1-0 lead over Croatia (June 23rd)
8. Fernandino scores Brazil's fourth goal against Cameroon (June 23rd)
9. Fred scores to give Brazil a 3-1 lead over Cameroon (June 23rd)
10. Diego Godin scores against Italy to give Uruguay a 1-0 lead and send them through to the round of 16 (June 24th)
Top 10 Group Stage Matches on Facebook
| | | | |
| --- | --- | --- | --- |
| Rank | Match | Group | Date |
| 1) | Brazil vs. Croatia | Group A | June 12th |
| 2) | Germany vs. Portugal | Group G | June 16th |
| 3) | Cameroon vs. Brazil | Group A | June 23rd |
| 4) | USA vs. Portugal | Group G | June 22nd |
| 5) | Brazil vs. Mexico | Group A | June 17th |
| 6) | Croatia vs. Mexico | Group A | June 23rd |
| 7) | Italy vs. Uruguay | Group D | June 24th |
| 8) | Uruguay vs. England | Group D | June 19th |
| 9) | USA vs. Ghana | Group G | June 16th |
| 10) | Argentina vs. Iran | Group F | June 21st |