Following a series of underwhelming performances, the Chelsea midfielder has come in for criticism from some Nigerian fans. Should he retain his spot in the team?
DEBATE
By James Ezimoha & Solace Chukwu
When considering Nigeria's star performers this summer, John Obi Mikel's name is startlingly absent.

Despite the midfielder's experience and many qualities, he failed to impose himself in the Super Eagles' opening three games and has, at times, been accused of slowing down the team's play and lacking defensive discipline.

Forgotten is the vitality and innovation of the Confederations Cup.

In this great debate, two of Goal Nigeria's writers debate the Chelsea man's continued presence in the heart of the Super Eagles' team.
"Keshi can and should bench Mikel"

"Nigeria qualified for the second round of the World Cup despite defeat to Argentina."

That statement could have been totally different had results in the other group game gone differently.

That is, if Iran had beaten Bosnia and Herzegovina with the same margin as they lost, 3-1, the Super Eagles would have touched home by now.

John Obi Mikel's underperfomance would have been the highlight of a very sad tale.

In the second round, however, there is no room for second-best teams.

If Nigeria are to defeat France on Monday, the Super Eagles cannot afford to field a player who has been second-best with every touch, every pass, every tackle, offensively and, quite surprisingly, defensively, throughout the tournament.

The Chelsea man is not one to go under the radar in a match. And certainly not in the World Cup where every game is high profile and every minute spent on the pitch is an opportunity to shine on the grandest platform of world football.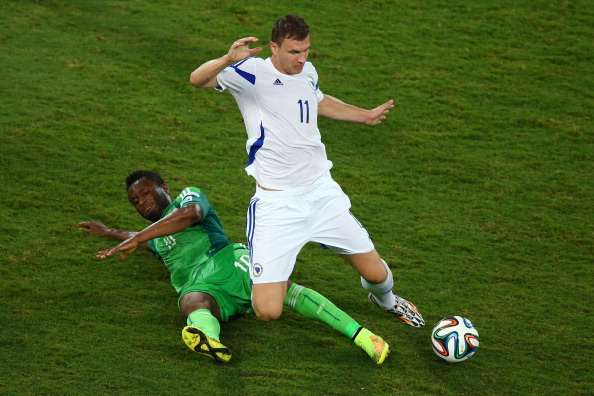 Is Mikel trading on past glories?
No doubt, he's a senior and respectable member in the team based on caps and responsibilities. However, Nigeria's persistent faith in him has, and could, cost the team more. The national goal is far greater than one player's ego.

His underperformance against the Albiceleste wasn't a one-off. It also had nothing to do with a second yellow card which would have ruled him out of the Knockouts. First, the rules were changed, which I'm sure the team is aware of. Secondly, his decline predates the tournament itself.

It's hard to see why Keshi cannot bench him. The Big Boss can and should. There could never be a 'perfect timing' to do it.

This writer was one of those who raised placards protesting Michael Babatunde's inclusion in the team to Brazil. It was the same for when he was included in the win-or-burst match against Bosnia at the expense of Victor Moses—the 'Messiah' of the Super Eagles.

Babatunde shocked everyone with a strong fire-for-fire performance that attracted praise from all, even his critics.

The Big Boss has stated that everyone in his team is capable of doing the job as he has shown with the Moses and Babatunde episode; even goalkeeper, Vincent 'The Cat' Enyeama can be replaced...

If we continue to rate Mikel on past glory and popularity levels, we would be doing ourselves a huge disservice.

Let the best man play.
Better the Devil you know...

In the wake of the Super Eagles' 3-2 loss to Argentina in Porto Alegre, almost every player in the team emerged with credit. The one clear and unanimous exception was John Obi Mikel. Slow on and off the ball, lethargic in his movements and often making the wrong decisions when there was a chance to break, his performance was in marked contrast to that of his opposite number.

While Lionel Messi was at the heart of everything the Albiceleste did right, Mikel was often simply in the way.

That said, calls for his exclusion for the Second Round game against France are misguided and reactionary. It was already abundantly clear from the very first game against Iran that something was not right with our No. 10, so why is there so much uproar all of a sudden? Did no one notice it earlier?

This writer has been quite vocal in his dissatisfaction with Mikel's showings, and advocated for Mikel to be dropped for the Argentina game in favour of Ramon Azeez. Football is really all about fine margins and timing. While dropping Mikel in a game where the team could afford to lose in order to trial another option may have been preferable, we are now faced with the Knockout rounds.

If Mikel had been dropped for the game against Argentina, and Azeez had performed well in his stead, it would have sent a message to the Chelsea man. He has clearly been in need of a kick to step up his level of performance. Is a high-stakes knockout tie the place or time to do this?

Absolutely not.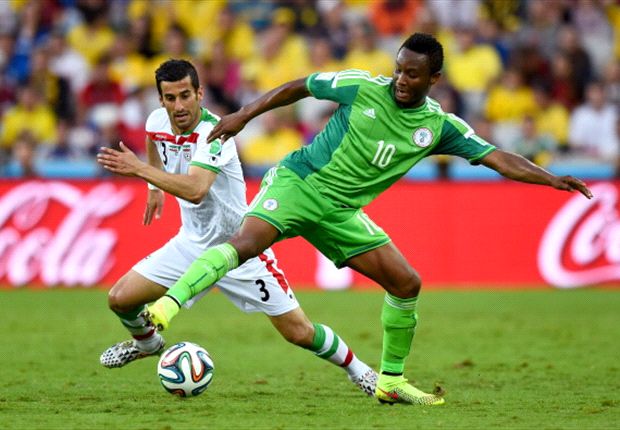 Nigeria's biggest match in a generation is no occasion for experimentation
It is crunch time, and as such, making such a drastic change (for Mikel is a vital part of the team) for Nigeria's biggest game in almost two decades would be unwise. Azeez underwhelmed against Iran playing an unfamiliar role at the top of the midfield triangle, but there are no guarantees he will fare better in his natural role, especially considering he has not played there since his call-up to the Super Eagles.

At this stage, Azeez or even Gabriel Reuben would represent a huge risk. The latter has seen no minutes in Brazil, and his last appearance as a substitute against the USA in a pre-World Cup friendly totally unhinged the midfield. He seems even less mobile than Mikel, and his range of passing is not reassuring. Azeez, on the other hand, is an unknown quantity in his natural position.

As the saying goes, better the devil you know than the angel you do not.
Should John Obi Mikel start against the French in the last 16 contest? Comment below and let us know.