There have been many memorable images throughout the group stages, but one stands out most: Lionel Messi firing a stunning strike during injury time against Iran to win the game
It was as brutal as it was mesmerising. Lionel Messi's stunning last-minute strike had shattered the hearts of Iranians worldwide, who were hoping to come away from the match with a hard earned point.
The late winner from the football genius secured three points for his side, who unsurprisingly cruised through their group stage fixtures, emerging as champions of Group F.
Argentina went into the World Cup as favourites, boasting an outstanding strikeforce that comprised big names such as Sergio Aguero, Angel di Maria, and Gonzalo Higuain. But these stars were rarely seen as the South American outfit made a dismal start to their campaign, a narrow 1-0 win over Bosnia-Herzegovina in their opening fixture.
A spirited Iran side had given Argentina a tough time with their defensive style of play and were fighting hard to earn a famous World Cup point. They could even have snatched a goal if it wasn't for the heroics of custodian Sergio Romero.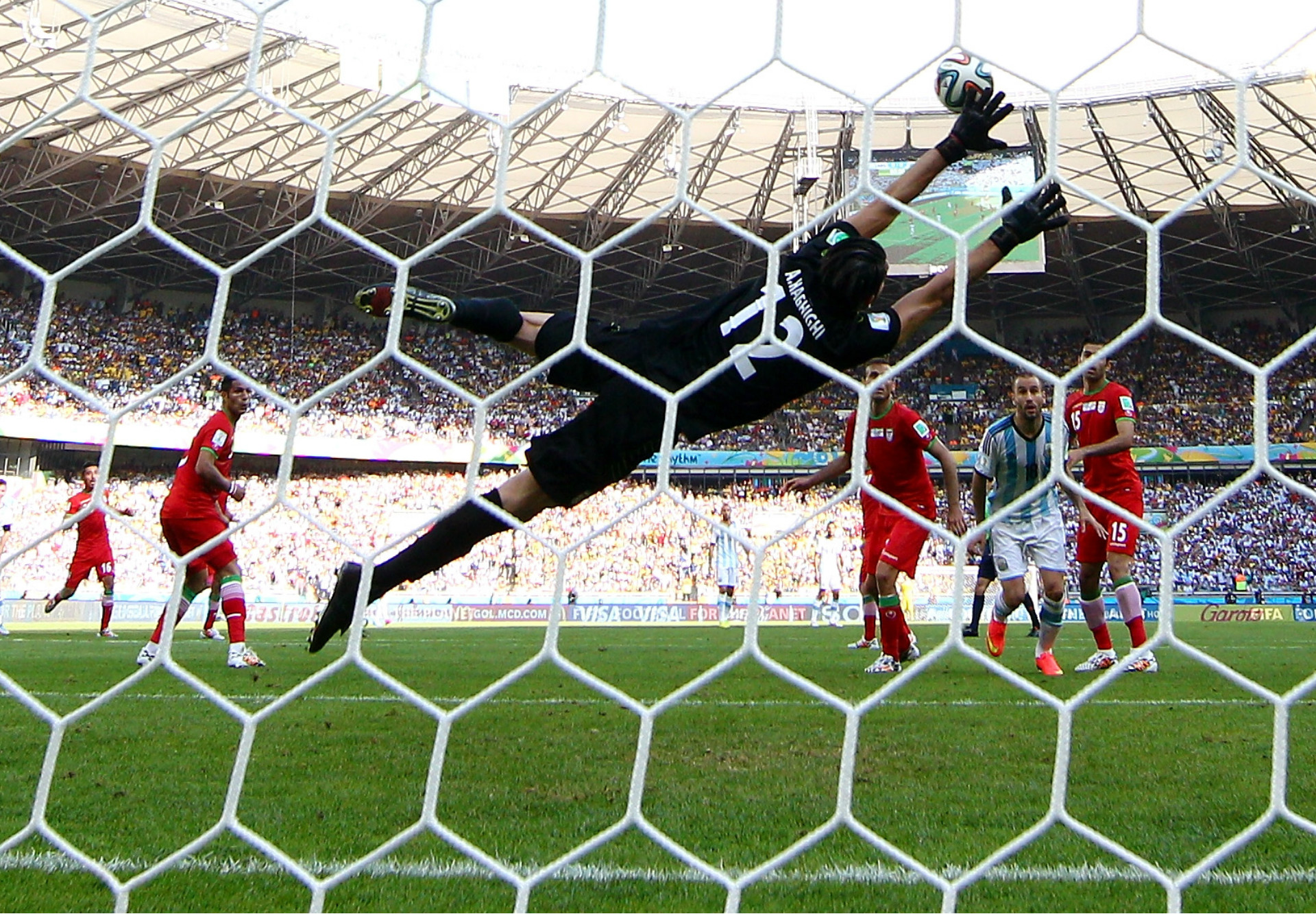 Alas, it was another Messi Moment of Steel that stole the show, as La Albicelete broke the deadlock in the 91st minute of the match. The Barcelona star had been quiet for most of the game, but the skipper stepped up when his country needed him the most, curling home a brilliant goal.
Messi calmly worked space on the edge of the area as he displayed his Inner Steel by cutting on to his left foot to place the ball beautifully into the top-left corner of the post, securing Argentina a place in the Round of 16 and showed why he is their Player of Passion.
In football, just as in shaving, the best outcome is determined by precision. When the smallest details make the biggest difference between winning and losing, a mental and physical toughness is needed – a true show of Inner Steel. For football fans who are driven by their passion and their own inner steel, Gillette introduces the Special Edition Brazil Team Razor - available at stores nationwide now for a limited time only.
To find out more about the Gillette Special Edition razor, fun in-store activities and details of prizes to be won, visit www.facebook.com/GilletteSingapore.