COMMENT
By
Teng Kiat
| Deputy Editor, Goal Singapore
Who would have thought
England
would be on the brink of elimination in group stages of the
World Cup
? Oh wait, that's probably almost every football supporter, except for the English - and maybe then, not even all of them.
On a night when Wayne Rooney struck his first ever goal in the tournament's history, Luis Suarez trumped him with two well-taken goals to lead
Uruguay
to victory in their second game and reignite their hopes of progress. For England, they might as well start preparing for a long flight back home and a lengthy inquest.
Super Suarez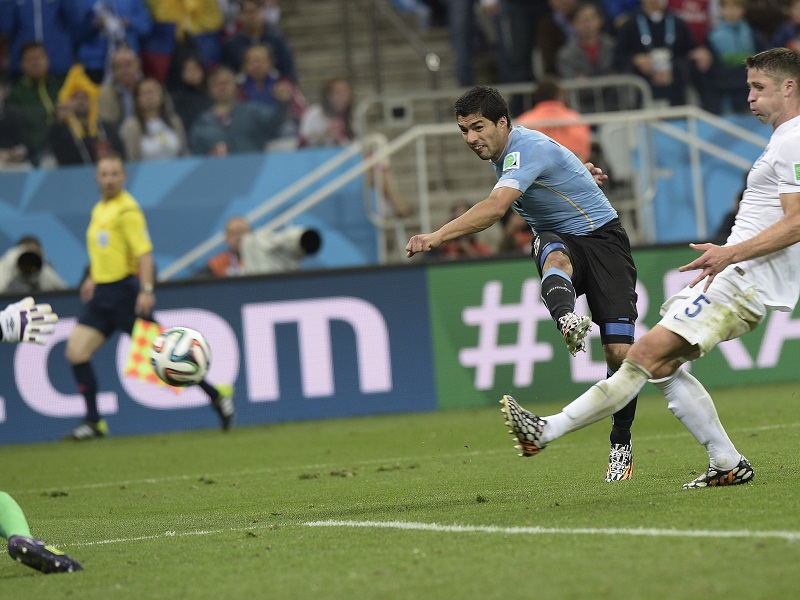 Was he fully fit? Did it really matter? If he wasn't, just imagine how much more damage Luis Suarez could have inflicted on England.
The mercurial forward was badly missed in Uruguay's shock opening defeat against Costa Rica and his return to action here was timely - and decisive. Suarez had half of his side's eight shots on goal and was the only one to hit the target twice. Both times, the ball rippled the back of the net.

The Liverpool striker clearly looked half-fit and barely did anything else during the game, but he was deadly when it mattered. Uruguay looked a transformed team with him on the pitch and Oscar Tabarez will hope his talisman continues to lead the way for the rest of their campaign.
Rooney Revived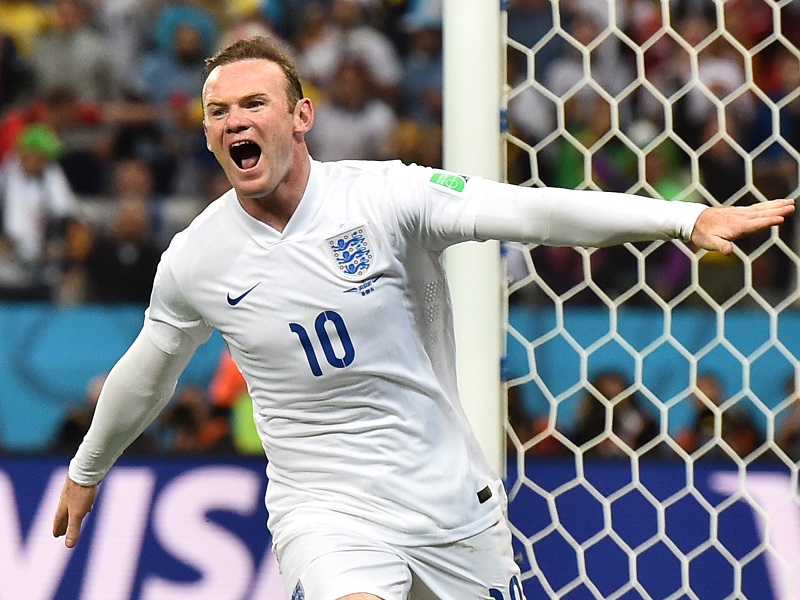 Here's a radical idea: play your star man in his favoured position and maybe he will perform. It seems like that thought came one game too late for England manager Roy Hodgson, who had opted to shift Wayne Rooney to the left flank against Italy.
Against Uruguay, the Manchester United star was restored to a central role behind Daniel Sturridge and he looked a man revived. Rooney was easily England's best player and was unlucky to hit the bar with a close-range header minutes before Suarez scored.

He could have let his head go down but the number 10 continued to plug away after the break. While he should have done better with a great chance from six yards instead of firing it at the goalkeeper, Rooney was rewarded with the equaliser after ghosting in to tap home a cross.

It was Rooney's first-ever goal at the World Cup and he was arguably unfortunate to end up on the losing side after a valiant showing. If he doesn't find the target in their last group game, Rooney will have to wait four more years to bag another one - assuming England make it and he's selected.
Three Lions not good enough again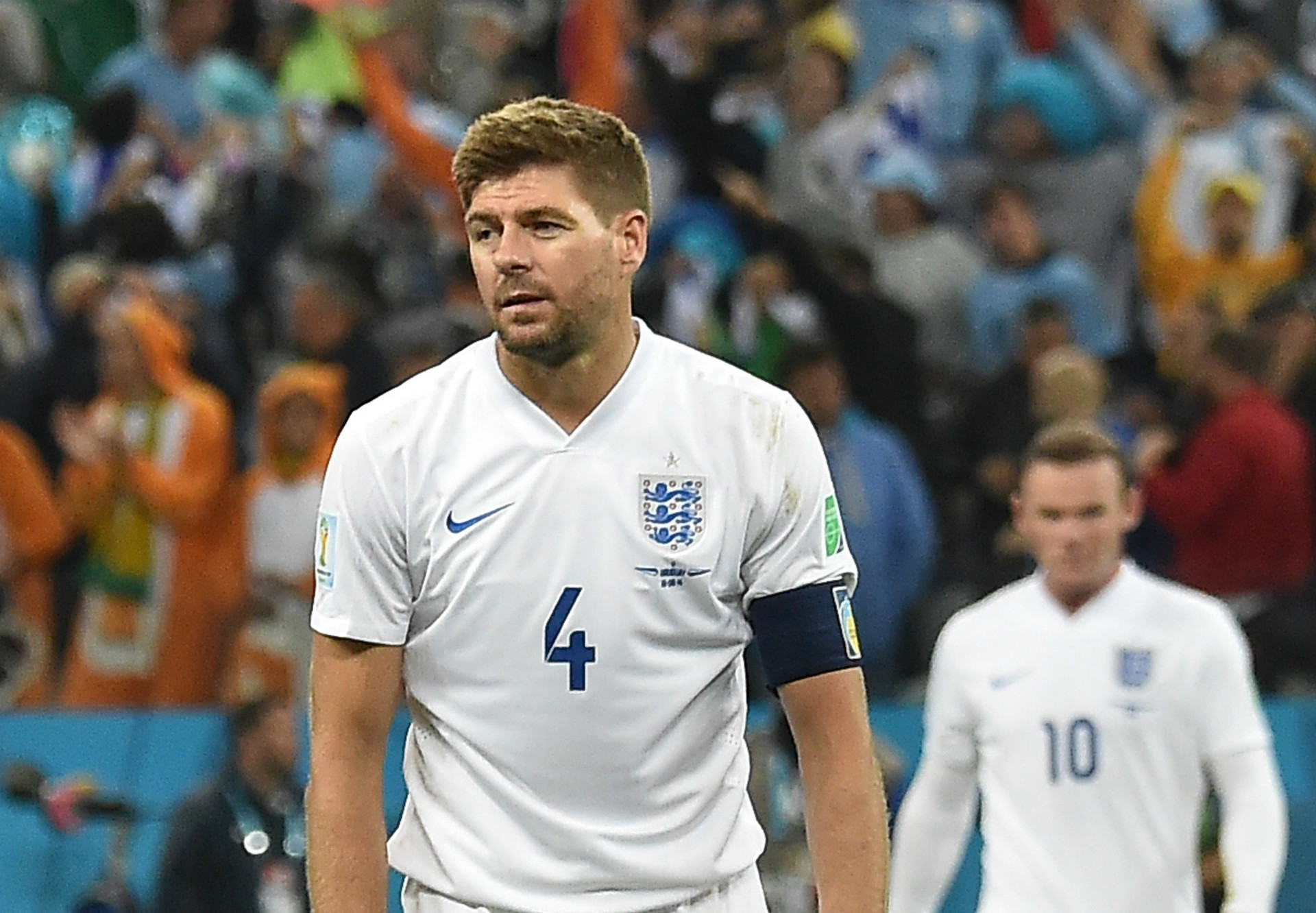 A common accusation levelled at England sides over the years is that they are not good at keeping the ball and always resort to pumping it up - the classic "hit it and hoof it" approach.

Well, they had the ball for almost two-thirds of the game against Uruguay and could only muster up one goal. England had more shots, more attempts on target, a higher passing accuracy and made more than two times the passes their opponents did, but it was all for naught.

In short, the Three Lions came up short again because they were not good enough - again. One never got the impression that Uruguay were under serious threat and while Rooney's goal gave them a lift, England were clueless otherwise on how to penetrate the opposing defence.

The persistence with a largely ineffective Steven Gerrard and Jordan Henderson in central midfield, both more suited to playing in a three-man engine room, meant they lacked creativity in the middle. Danny Welbeck and Raheem Sterling kept running into brick walls, leaving Sturridge and Rooney to try and create all on their own.

The introduction of Adam Lallana and Ross Barkley made it four central midfielders on the field and showed Hodgson was at loss on how to change things - never mind the fact that he should have altered tactics at half-time instead of waiting until 60 minutes, following an uninspiring first half.

At the back, the defence looked suspect as well and Joe Hart was nearly caught out twice by the same corner routine from Suarez.

Hodgson bowed to pressure to include promising youngsters in his side and it backfired, with those selected mostly not ready for the big stage. He was also slow to alter proceedings when needed and his chosen tactics failed him. Time for England to pack their bags and go back to the drawing board.