COMMENT
By
Bhas Kunju
| Chief Editor, Goal Singapore
For the first time in World Cup history a defending champion has lost the first two opening matches. Statistically,
Spain
's capitulation fares probably only par with their predecessors in recent times. Three of the last four defending champions exited the competition at the Group Stage.
Hot Chile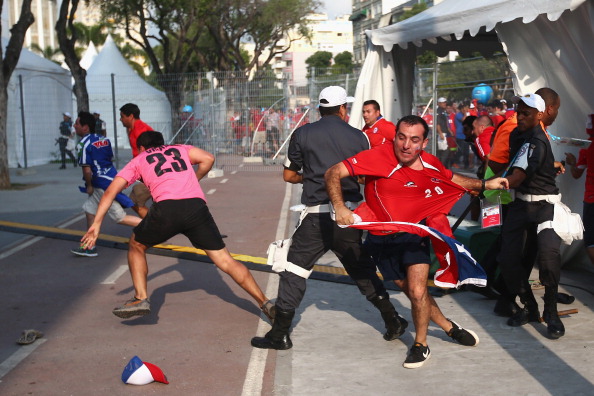 Anyone watching the Chilean players, staff and fans belting out their national anthem would have got goosebumps. The only country that sang with that much gusto was the host nation on opening day.

No doubt these are a passionate lot. But surely no one saw the pre-match chaos coming. Hundreds of fans rushed the highly secure media zone just an hour before kick-off. Apparently, all they wanted was to catch their team in action. Imagine the scene if Chile eventually lose. Or worse, exit the competition.

On field, the current batch of Chilean players are probably one of the best since 1998, which also was the last time they made the World Cup before turning up at South Africa four years ago. That squad boasted world class talents in names like Ivan Zamorano, Marcelo Salas, Francisco Rojas and Javier Margas.

Sixteen years later, we have Arturo Vidal, Claudio Bravo, Eduardo Vargas and Alexis Sanchez and pretty much the rest of the team who have quietly snuck in as one of the darkhorses now. Tournaments like these are not always won by the best team, but the team that is best prepared and on form. Right now, Chile could likely break their hoodoo of never getting past the Round of 16.
Don't blame Casillas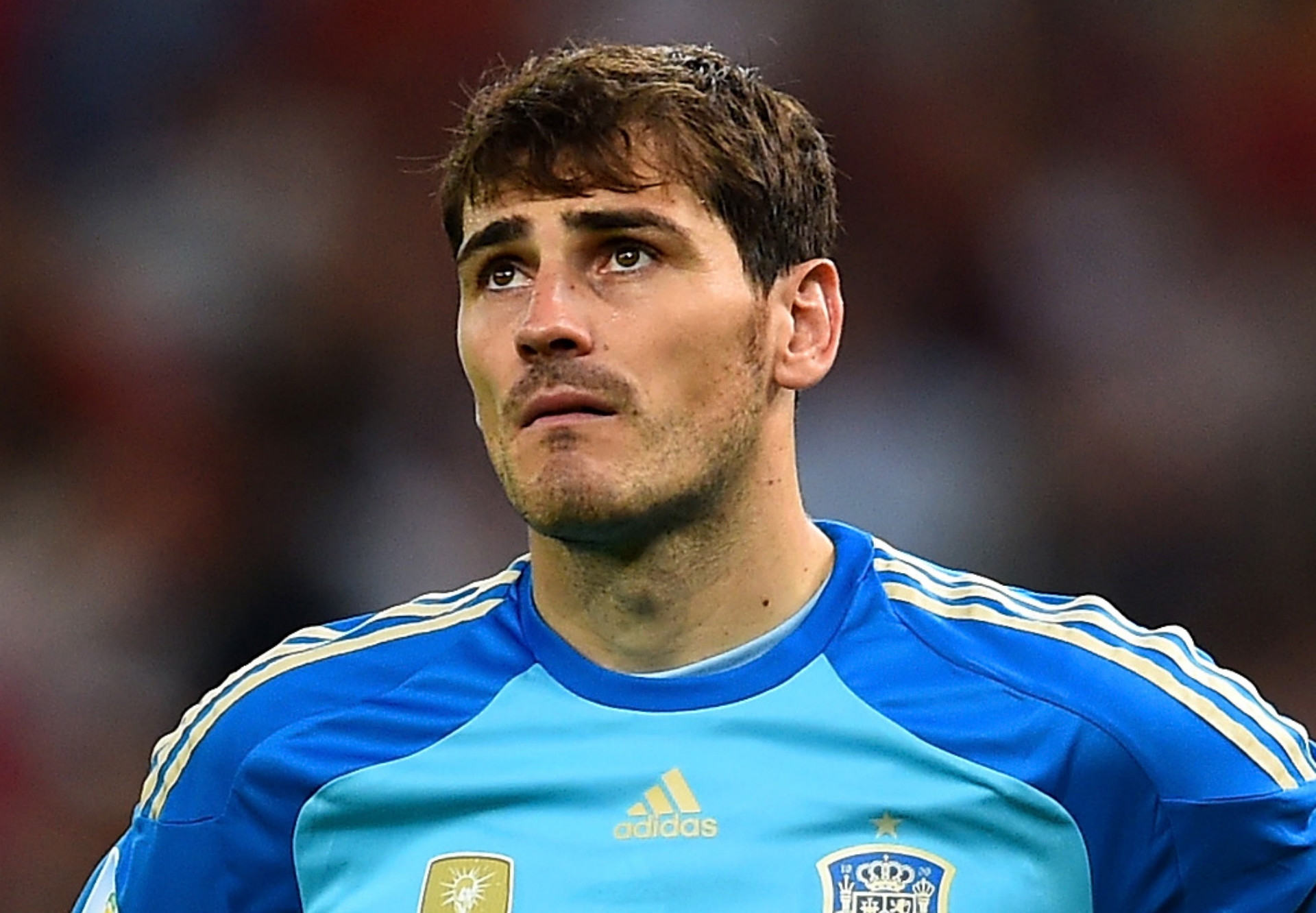 The Spanish captain was the first to accept blame for the 5-1 hammering by Netherlands. Iker Casillas might have been at fault but certainly not for all five goals.

Against Chile, the goalkeeper was retained by Vicente del Bosque and as the goals went in, his performance was under scrutiny again.

But blaming Casillas would be letting off the hook the dismal backline that he had to rely on. Against Netherlands, it looked only a matter of time before the flimsy offside trap would be sprung, and it was, spectacularly by Robin Van Persie first, and then a few more times just to rub it in.

Chile, a fast fearless attacking side, are no sitting ducks and when the opportunity came to run at the Spain defence led by Sergio Ramos, it was duly accepted.

The sight of Casillas sprawling at the feet of Vargas for the first goal, immediately harked back memories of the Netherlands encounter. The defence, fairing no better in not knowing how to react. That failure to react was again crucial, leading to the second goal as Sanchez's free-kick, punched away by the Spanish custodian, landed straight at the feet of the unchecked Aranguiz.
Diego Costa was a mistake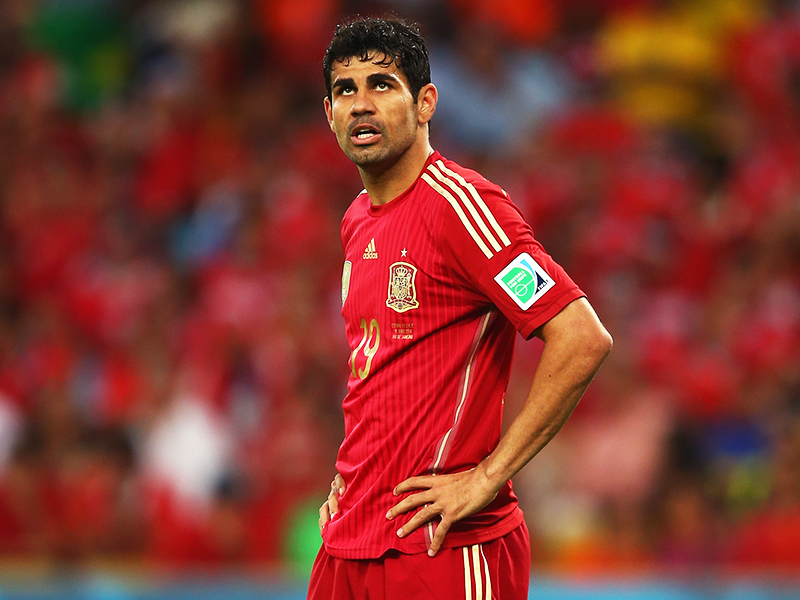 Let's scale back from the big discussions on the end of an era. One thing that has been largely consistent throughout the World Cup has been the failure of teams who insist on clinging to players.

Uruguay have been made to pay by hoping Luis Suarez would recover in time. Same for Portugal, with Cristiano Ronaldo and Cameroon with Samuel Eto'o. In contrast, Colombia bravely dropped Falcao and have so far looked ready for battle.

But Diego Costa's fitness is one small factor here. The Atletico Madrid star has been abject in both games that he inexplicably started, and failed to finish. Two games, 126 minutes of playing time, 2 shots at goal, none on target. Granted he did earn a dubious penalty in the opening game against Netherlands, and attempted a striking overhead kick that nearly resulted in a goal through Sergio Busquets, but was really just a wayward attempt on goal. Yes, perhaps, his form could be questioned through his match fitness.

The issue, however, is Spain's astonishing insistence on relying on Costa. Perhaps the biggest sign that his inclusion was a mistake was the fact that his decision to play for Spain over his birth nation of Brazil was already going to put him under intense spotlight in the tournament.

Sure enough, he was met with a chorus of boos at every touch in the match against Netherlands, and it was hard to mask that the 25-year-old was not affected. It was only a matter of time before he would have been hauled off, and the same fate repeated itself against Chile. His replacement, Fernando Torres, fairing no better.

Spain, as you recall built their empire on a carefully constructed pool of players, who over years of familiarity and nurturing, reached their peak by attaining international success. Diego Costa, on the other hand, only made his debut for the Spanish national team just under four months ago.

What this was, was a risky gamble and it failed to pay off, and yes as mentioned earlier, the fact that he had found himself in the treatment room by the end of a gruelling domestic campaign, only highlights how much more of a risk this was.