COMMENT
By Peter McVitie

Louis van Gaal is eyeing a job in the Premier League and, if he gets his way, he will not make a subtle or peaceful introduction.
The Netherlands coach has made clear his desire to move to England after the World Cup, with Tottenham and Manchester United interested in his signature,
while Arsenal are monitoring the situation as they prepare contingency plans in case Arsene Wenger decides to depart.
Whichever club's doors the 62-year-old would prefer to storm through remains unclear, but, just to be safe, all should begin preparations before his massive ego makes its grand entrance and makes sure that everyone in the land knows that he's the boss, the elite, the king – the greatest mind the league will have ever seen.
Aggressive, confrontational and prone to outbursts and temper tantrums, there is no ceiling to Van Gaal's arrogance and stubbornness. Indeed, he admits it himself and it doesn't take long for it to shine through.
As far as the Dutchman is concerned, he has no equal. His belief that there isn't a single person whose knowledge of football comes anywhere close to his will be a shock to all.
Furthermore, his outbursts in the dressing room will fill his players with fear.
"Congratulations on getting the best coach in the world!" he declared to the director immediately after his appointment as Ajax boss - his first job as a head coach.
"We have top players and, sorry, I'm arrogant, a top coach," he said in a press conference years later.
Upon taking the helm at Bayern, he professed: "The mentality at Bayern fits me perfectly. Why? The motto here is "we are who we are." And I am who I am: confident, arrogant, dominant, honest, hard-working and innovative."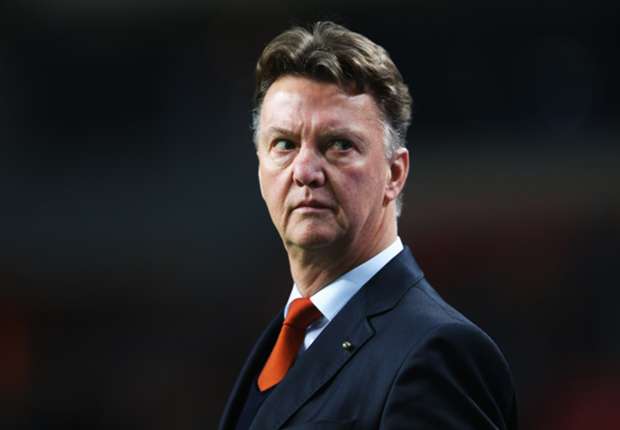 AUTOCRAT | There are few coaches as strict and demanding as Van Gaal
While the media will be surprised by his pretension and hubris, the players who have never witnessed his management style first-hand before will be in utter disbelief.
In an attempt to make clear to his Bayern squad that there wasn't one of them who was more important than the rest and that they were all secondary to his system, he insisted he "had the balls" to leave any one of them out of the team. Fearing they didn't believe him, he decided to prove it.
"He wanted to make clear that he can drop any player," Luca Toni told Bild. "It was all the same to him because, as he said, he had the balls.
"He demonstrated it literally [by dropping his trousers]. I've never experienced anything like it, it was totally crazy."
There's more to Van Gaal than controversy, though. His coaching record overall is quite phenomenal. Winning seven league titles with four different teams in three different countries is nothing short of remarkable.
However, he is much more than a man who delivers titles wherever he goes. He brings entertainment on the field with his uncompromising attacking principles. He will never line up to grind out a result or to tailor to the opposition. He expects dominance; nothing else is acceptable.
Furthermore, his belief in youth is commendable. If the 62-year-old sees ability in a player, he will give him a chance regardless of age or experience.
It's this doctrine which saw him lift his only Champions League trophy to date with Ajax, a team which consisted of rising stars including match-winner Patrick Kluivert (18), Clarence Seedorf (19), Edgar Davids (22), Marc Overmars (22), Michael Reiziger (22) and Nwankwo Kanu (18).
He wanted to make it clear he could drop any player because, as he said, he had the balls. He demonstrated it literally. It was totally crazy."


- Luca Toni

Many assessing the idea of Van Gaal moving to either Arsenal or United and dismissing it simply as a pointless, short-term appointment are missing the point.

Van Gaal doesn't just bring success. Through the style he instils in the team and his faith in young players, he helps lay the foundations for a club to sustain the success that he achieves.

He will be a difficult personality to deal with for the board of whichever club he joins, but a side with long-term vision, which both United and the Gunners have a tendency to adopt, will be able to build on what he installs there and will certainly reap the rewards.

For either Arsenal or Manchester United directors and players, as well as press and fans, Van Gaal is going to be a nightmare, but perhaps he can realise one or two dreams along the way.



Follow Peter McVitie on