EXCLUSIVE
By Paul Clennam
The Dutch Football Association have contacted
Manchester United
with concerns about
Robin van Persie's
persistent groin injuries,
Goal
has learned.
The striker has missed several matches through injury this season and Goal understands he is at odds with David Moyes' intense training methods, which he believes make him more susceptible to injury.
In fact, Van Persie is now responsible for his own participation in matches and will tell Moyes if he is fit enough to play against Tottenham later on Sunday, rather than relying on the Scot's judgement or that of his medical team.
United have conducted scans at their Carrington training complex and continue to monitor the injury, while they are convinced that it will subside after a period of rest. Moyes has already publicly stated that the 30-year-old will not need surgery.
But the KNVB want to know exactly what the issue is and why, after two seasons of largely uninterrupted football including 90 consecutive Premier League appearances, their star man is now picking up so many knocks.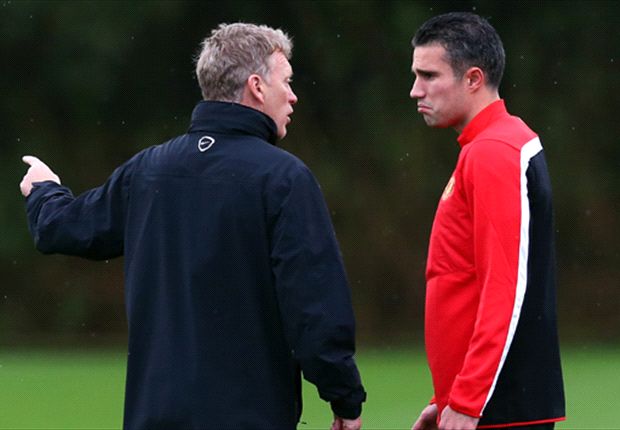 Do I not like that | Van Persie does not look too impressed (Getty)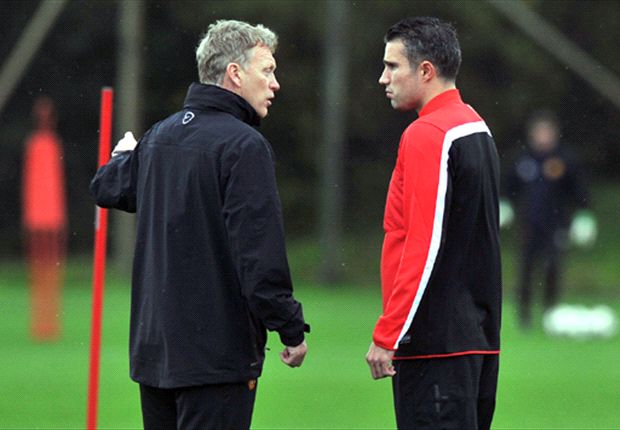 Art of persuasion | But maybe he's coming round to the idea (Getty)
In November, Van Persie pulled out of the Netherlands' squad to face Japan and Colombia with toe and groin complaints, subsequently missing United's games against Cardiff and Bayer Leverkusen.
Goal has previously reported that Moyes and Van Persie also clashed
in the build-up to September's Manchester derby, after the former Arsenal man first picked up the groin problem which continues to trouble him.
The striker has long been vocal about training methods and had previously criticised the Gunners' regime while he was on international duty preparing for the 2010 World Cup in South Africa.
Wayne Rooney, however, has revealed that Moyes' rigorous training has helped get him into shape.
"Honestly, the training has been so hard," he said. "We've done a lot more running. Long running, quicker running, sharper running. I feel that's really benefited me. I feel as fit as I ever have done."